6 Things You Didn't Know About Ishihara Kazuyuki and his O-Motenashi-No Niwa Garden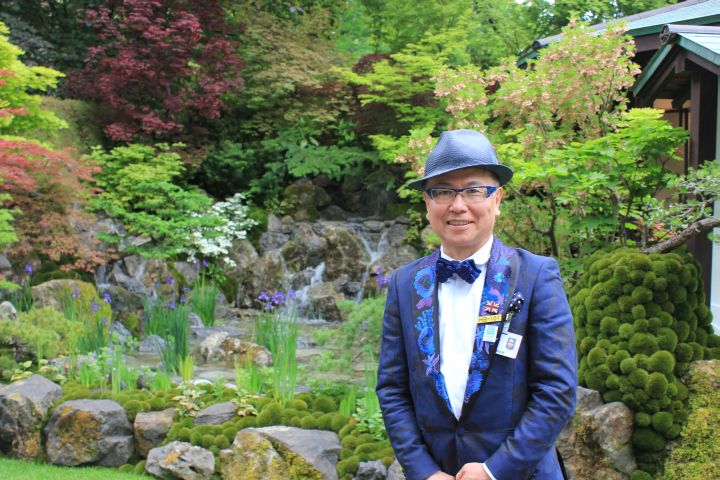 We were delighted to support Ishihara Kazuyuki again at this year's RHS Chelsea Flower Show. The Japanese designer is renowned for his vibrant style and breath-taking gardens and 2018 was no exception, with his O-motenashi-no Niwa Garden winning Gold and Best Artisan Garden.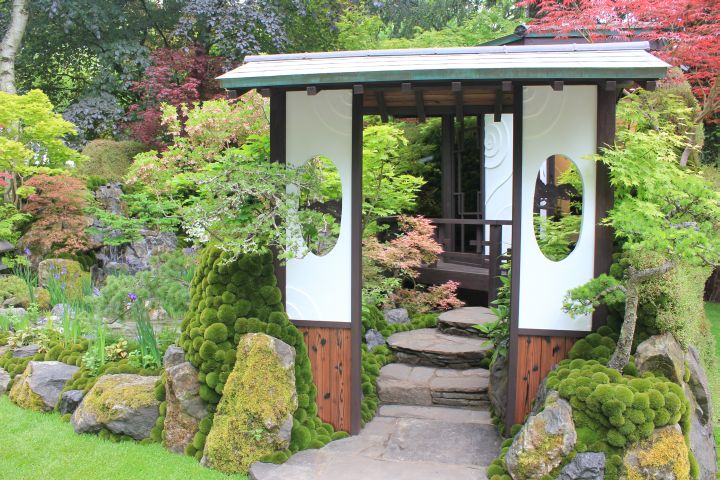 A few months ago, we welcomed his team to our CED Stone Landscape - London East Depot in West Thurrock in order to discuss their design and material requirements. During the visit we were lucky enough to find out some prertty cool facts about the garden:

1. The Art Of Translation
Ishihara's translator Junko kindly explained the meanings behind the garden's name, O-motenashi-no Niwa.
The 'O-' at the beginning gives an element of formality, making the title more ceremonial and official.
'Motenashi' means hospitality; the garden is meant to be welcoming and inviting. The design is a celebration of Japanese hospitality, but its also about welcoming people in to come and enjoy the plants and the sounds of the water.
'Niwa' simply means 'garden'.
2. Figure of Eight
The beautiful 'Azumaya', or garden house, is an octagonal shape with a copper roof. The building has 8 sections or segments, separated by beams.
Eight is a lucky number in Japanese culture, which symbolises a bright future and a continuing/expanding life. The shape of the building is not, however, a perfect diameter – it is squashed, like a turtle shell.

3. Painted Stones
As well as forming vast numbers of moss balls by hand, Ishihara's talented team also hand-painted each of the stones at the front of the garden, to make them look glossy and wet.
4. Ikebana
The planting in the garden is based on Ikebana, a traditional form of Japanese flower arranging which dates back to the 15th century.
Ikebana focuses on how the individual stems and branches fill and fit into the space around it, and the way that the plants are cut.
5. What's In A Name?
We were delighted to discover that 'Ishihara' actually means 'stone' in Japanese. We couldn't think of anything more fitting!
6. A Winner's Mindset
It's a well known fact that Ishihara has enjoyed a lot of success at the RHS Chelsea Flower Show over the years, and quite rightly too!
He said that every year, he tries to approach each garden as if it were his very first to stop him from becoming too complacent.
We were very proud to donate our Weathered Limestone Rockery, Natural Grey Paddlestones, Scottish Beach Cobbles and Reclaimed Yorkstone Flags to the O-Motenashi-No Niwa garden.
We have also provided products to Ishihara's previous Chelsea gardens in previous years, such as the Senri-Senti, Togenkyo and Gosho No Niwa gardens.
This news posted on 22nd May 2018