CED Stone Group Supplies 'Stone Monsters' to Family Action's RHS Chelsea Show Garden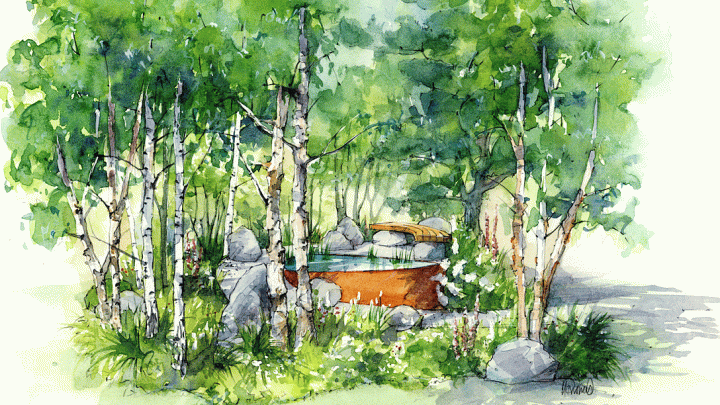 CED are proudly supporting the Family Monsters Garden that will be featured at RHS Chelsea Flower Show 2019. Sponsored by Family Action and Idverde, this garden features multiple CED products, all of which hold a significant meaning to the garden and the charity's cause.
"Every family has it's pressures – It's "monsters."
Family Action is a charity that provides practical, emotional and financial support to families who are suffering and are in a time of need. The charity has been operating since 1869, offering help to thousands of families who are experiencing poverty, isolation and disadvantage. To celebrate their 150th year of hard work, Family Action have begun the Family Monsters Project.
(To view the Family Monsters video, click here)
"Every family is likely to face pressures from time to time. Recent polling tells us that nearly 38 million people in Britain admit to facing pressures that affect their close family. These family pressures can get bigger and become overwhelming if we don't talk about them. We want to start a national conversation about family pressures – our family monsters – to help all families to talk more easily and openly about their pressures and face them together."- Family Action Website
(You can find more information about the Family Monsters Project here)
To further celebrate their 150th anniversary, Family Action teamed up with Alistair Bayford from idverde in order to design a garden for RHS Chelsea Flower Show 2019, whom of which were keen to design a garden that both celebrated the project and their own 100th anniversary of creating and maintaining landscapes. Alistair worked closely with the charity in order to design a garden that correctly and beautifully represented the "pressures faced by every family and the journey families take to face these challenges. From financial problems to health and wellbeing issues, and from lack of time together to problems with communication and resolving disputes, the garden represents the range of pressures faced by families in Britain today."

"The journey through this garden leads to a family space where people can come together to reflect, get their pressures out in the open and gather strength to face them together. The pool of clear water offers reflection and perspective."
Keen to assist on this project, a visit to our West Thurrock depot was organised, where Managing Director Giles Heap spoke to both Alistair and Anja Bailey from Family Action about the design of the garden and how we could assist in the completion of it.

Designed to represent the 'monsters' from the short film that was produced for the project, Alistair requested some Celtic, Gabbro and Caledonian Boulders and Scottish Beach Cobbles, of which would be placed strategically in the garden, leading up the pathway towards the water feature and bench. The boulders, with their mixed textures, shapes and colours represent how "no one monster can be defined and a monster for one person isn't necessarily the same for another". As the path continues to the bench and water feature, the boulders go from harsh and jagged to much more even and flat, becoming the Scottish Beach Cobbles. The 'monsters' are "eventually tamed, smoothed out and you could say healed."
(Quotes taken from Alistair's blog – To read more click here)
The pathway also required our CEDEC footpath gravel, starting loose at the beginning to represent the chaos and turmoil that most families face, then later becoming more compact and tidier as the path continues, telling of the journeys that families take in order to lift themselves from the darker times.
This is truly a fantastic garden, and there are plans to further relocate it after RHS Chelsea Flower Show takes place. Though it has not quite been decided where as of yet, Family Action and Alistair are keen to take the garden somewhere that people can continue to enjoy it and it's incredibly powerful message.
We at CED feel very proud and grateful to be working with idverde and Family Action on this project, and we cannot wait to see the finished garden at RHS Chelsea Flower Show later this year. We will be keeping a close eye on the garden's journey and will be sharing updates on its progress.
This news posted on 3rd May 2019