Kazuyuki Ishihara Activates The 'Green Switch' At RHS Chelsea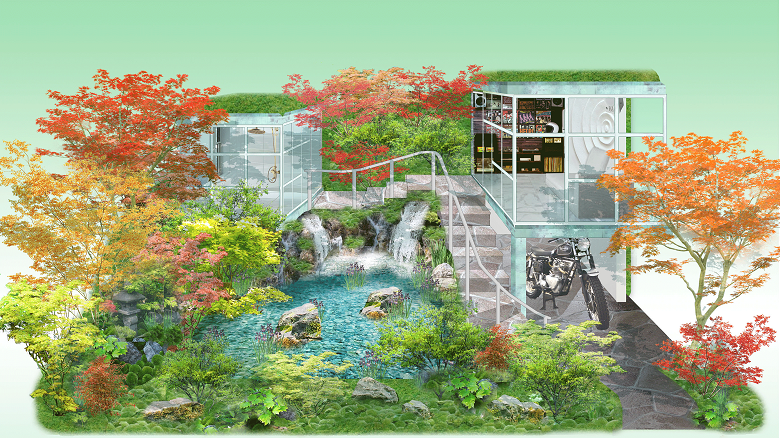 Once again CED Stone Group are thrilled to be supporting RHS Chelsea regular, Kazuyuki Ishihara and his 2019 garden, 'Green Switch' sponsored by Cat's Co. Ltd. This dynamic designer is renowned for his vibrant and thought-provoking artisan gardens and this year, his 14th at RHS Chelsea, his garden is set to remind us to take time out, activate the 'Green Switch' and take in nature.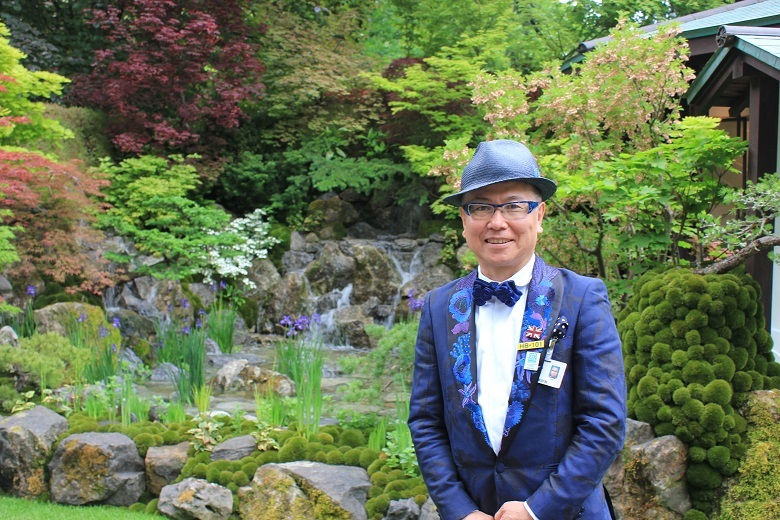 Life today can be extremely stressful and we all need to make sure we take time away from these stresses and switch OFF. The 'green switch' represents spending time doing the things we enjoy such as spending time with nature.
Kazuyuki's design is intended as a city garden featuring a garden house with a tea room and a parking space below. The modern glass building with sedum covered roof will feature an interior decorated with white plaster stencil. The white framing will harmonize with the green encouraging 'a calming of one's heart'. The glass walls of the tea room and shower room creates an open atmosphere and enables one to access nature even when indoors. There will also be some material items in the garden such as a motorcycle and, an old audio set, loved items from everyday life. These items are included to evoke feelings of nostalgia.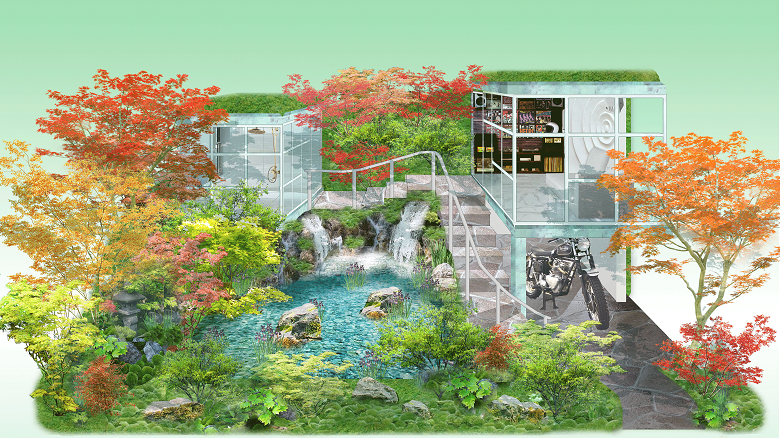 In the garden area waterfalls cascade into a still pool and watercress, iris and horsetail can be found around the water's edge. From the Japanese woodland Acer and Pine to an abundance of magnificent mosses, including his infamous hand formed moss balls, the garden features everything we have come to know and love in a Kazuyuki garden.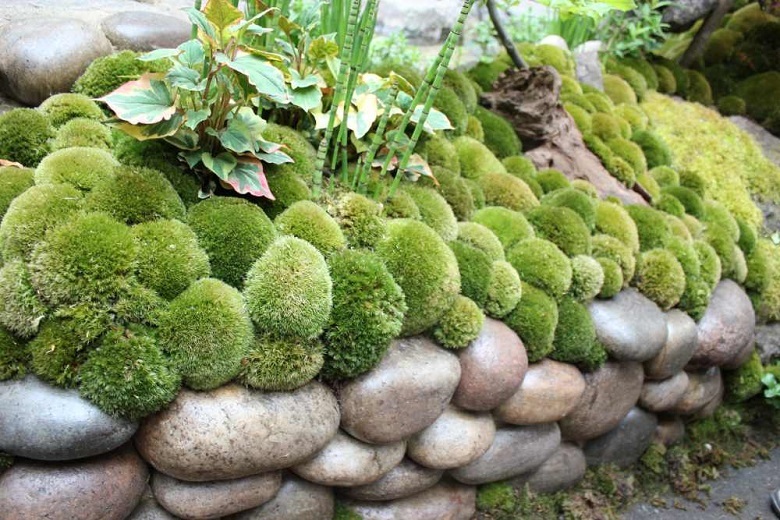 Of course, no Kazuyuki Ishihara garden would be complete without the addition of natural stone. 'Natural materials which are deeply involved with human existences forming a solid base for our spiritual lives'. The Japanese name Ishihara actually translates to stone meadow or rocky plain.
For several years now CED Stone Group have supported the Ishihara Kazuyuki Design Laboratory team with materials for their RHS Chelsea gardens, including, Togenkyo - 2014, Edo No Niwa - 2015, Senri-Sentei - 2016, Gosho No Niwa - 2017 and last year's O-Mo-Te-Na-Shi No NIWA, all of which won Gold amongst other accolades. This year's selection of products includes Grey Quartz Paddlestones, Reclaimed Yorkstone Flags, Purbeck Rockery and Pearly Quartz.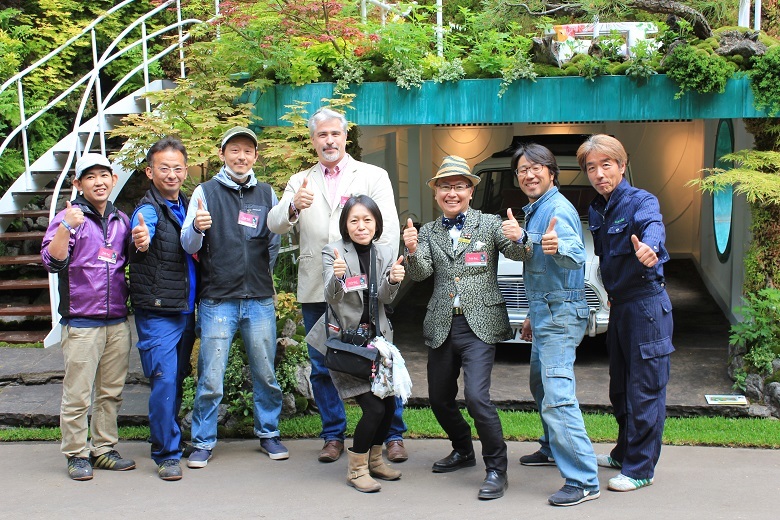 Kazuyuki's gardens are always a highlight of RHS Chelsea and like so many others, we are huge fans of his work, and we are extremely excited to see this year's creation.
Good luck to all the Ishihara Kazuyuki Design Laboratory team.
This news posted on 10th May 2019