CED Headline Sponsors for SGD Awards 2017… With A Surprise In Store!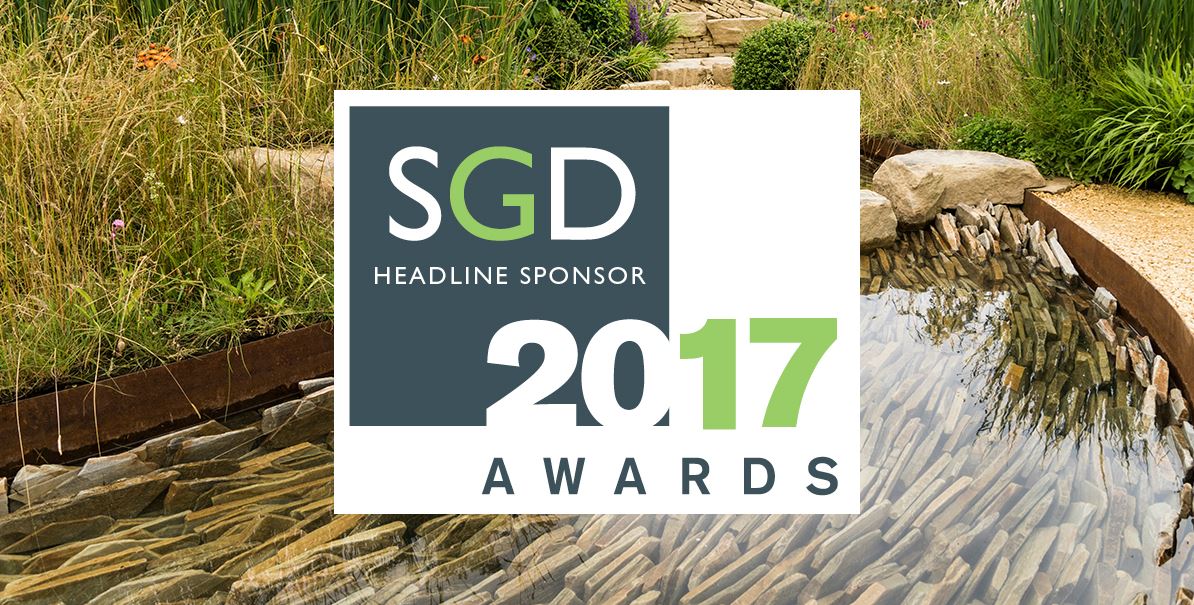 The annual competition, held by The Society of Garden Designers (SGD) is one of the highlights of the horticultural and landscape year, recognising the cream of British garden design talent. To coincide with the event, we have a very special surprise to reveal to our customers, friends and colleagues - something we have been working on and developing for the last two years.
Giles Heap, Managing Director of CED Stone, says, "We are extremely proud to sponsor The SGD Awards. We have been honoured to work with many SGD members over the years and the imagination of this amazing group of designers has driven us to discover some of the most innovative and interesting hard landscape products in the world."
Being a patron of award-winning show gardens and of the prestigious SGD Awards helps CED Stone to achieve its ambition to support promising talent in the industry. A total of 21 awards will be given at a ceremony at London's Landmark Hotel on the 2nd February 2018, including accolades for community garden projects, international schemes, and public and commercial outdoor spaces.
The most coveted awards are the Grand Award, given to the overall winner of the winners in seven main categories; and the Judges' Award, granted by the judges for a project they feel achieves something very special.
Philippa O'Brien MSGD, SGD Chair, says, "We're delighted to have CED, a company synonymous with quality service and a wonderful range of products, as the headline sponsor for The SGD Awards 2017. Our headline sponsors are essential to the success of the awards and we are very grateful for the generous support that CED is giving the Society for this year's awards programme."
Stay tuned to find out more about our special reveal over the next few days!
This news posted on 31st Jan 2018