CED Stone Group Wins BALI National Landscape Award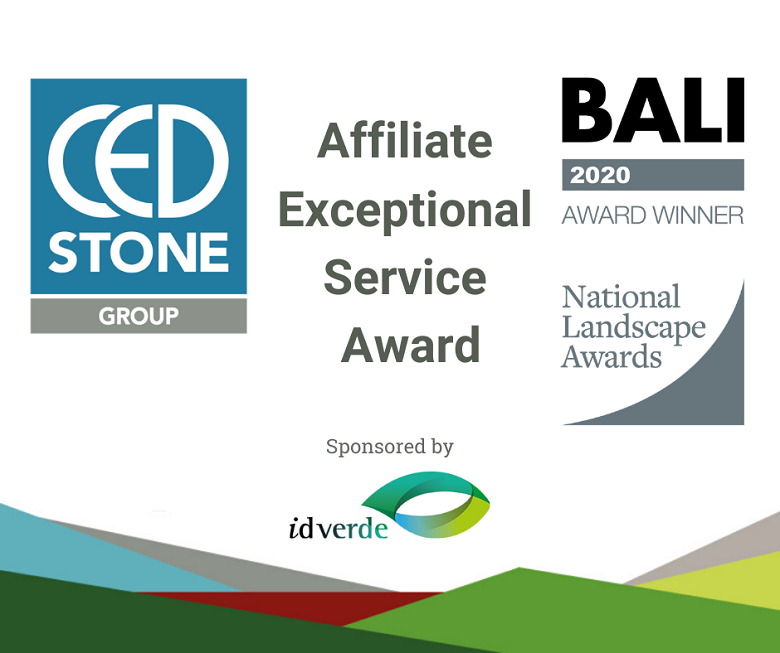 CED Stone Group are delighted to announce that we have been awarded an Affiliate Exceptional Service award from the British Association of Landscaping Industries (BALI).
The
award is in recognition of the exceptional service demonstrated by the team here at CED Stone Group. The category is judged across fourteen different criteria including, including exceeding customer expectations, how our products reflect the needs of the industry and our customers, charitable activity, customer retention and exceptional communication from enquiry to project completion.
To win a BALI award is a little like winning an International Landscaping 'Oscar', it is one of the highest accolades that any company in the landscape industry can be awarded.

Here at CED Stone, we pride ourselves on being a family-run organisation with every member of the team working together and contributing their expertise to ensure that customers receive the best experience with us. It is our teams' dedication to our vision that is responsible for the ethos and ethics that this company is known and respected for. Each member of our CED Stone Group team is responsible for winning this award, and I cannot stress how proud I am of them all.

Giles Heap – CED Stone Group Managing Director
The annual BALI National Landscape Awards held annually is the largest landscaping Awards ceremony in Europe with over 1,000 BALI members, guests and VIPs in attendance, and, for the first time in its 44-year history, the awards ceremony is going virtual.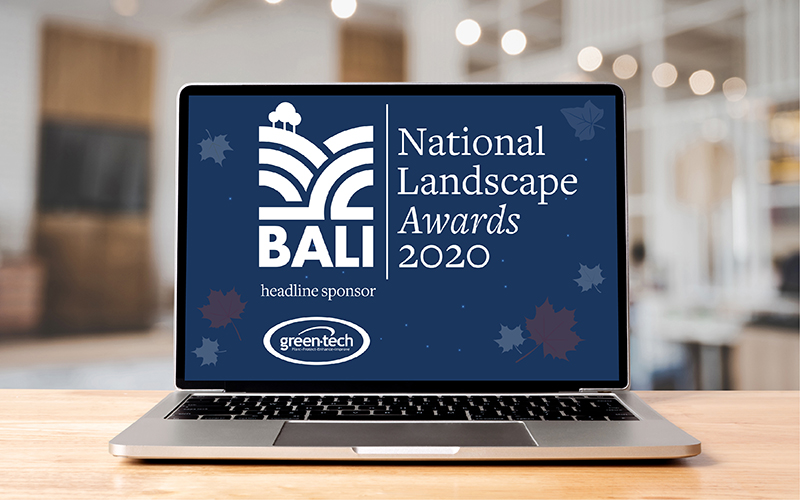 BALI's
Chief Executive Wayne Grills commented on the event going virtual:
This decision was not taken lightly. For months the team has been exploring all avenues for a safe and enjoyable event. Now the decision has been made progress on the online experience can continue unabted with the full support of our board of directors. The healthand wellbeing our staff, members and their clients is of paramount importance to us as an association and we have a duty of care to everyone, as well as to set an example for the rest of the industry to follow.

Our Awards event may have lost its physicality, but I can assure you it won't lose its quality, integrity, professionalism and grandeur.
We look forward to December and celebrating with industry colleagues and customers at this, the most prestigious Landscape Industry event.
We'll see you online!
This news posted on 8th Sep 2020