Next Up For Perennial, It's The Harrogate Flower Show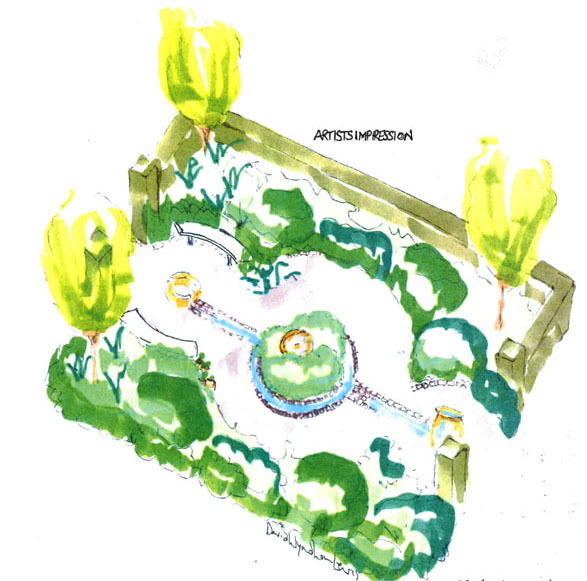 As show gardens are dismantled in Bute Park, some 250 miles North, a whole new build has begun. Still buzzing from the fantastic RHS Cardiff, we set our gaze on the next big event. The Harrogate Spring Flower Show opens it's doors on the 25th of April, and we are delighted to announce, we are once again supporting a Perennial garden.

The Perennial Legacy Garden, designed by David Wyndham Lewis, and built by David Massey, is the second in a series of show gardens presented to mark the charity Perennial's 180th anniversary.

Perennial is the UK's only charity dedicated to people who work in horticulture, and their families, when times get tough. Providing free confidential advice, tailored one-to-one support, and financial assistance, the charity helps people manage and overcome the challenges of life-changing events.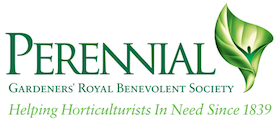 Anita Bates, Director of Marketing & Fundraising at Perennial says: We're thrilled to be displaying a show garden at Harrogate Spring Flower Show this year. It's a favourite in the show calendar for us as it's so local to our York Gate Garden near Leeds and we have a fantastic team of volunteers who always represent Perennial on our trade stand. This garden gives us a wonderful opportunity to talk to visitors about the importance of legacies to our life-changing work for people in horticulture and of course offers some brilliant design ideas for their own gardens.

Each Perennial show garden has been designed to represent the work that Perennial do, and with David Wyndham Lewis being Perennial's Major Gifts Manager, his design represents the lifelong impact leaving a gift in your will has on the people Perennial help.

David explains, 'Perennial's work is often described as a 'lifeline' so the Perennial Legacy Garden's structure is a visual interpretation of the influence that a life can have. The water in the garden represents life and legacy, touching every part of the design. We want to draw visitors through to learn more about Perennial and its incredible work supporting people in horticulture.'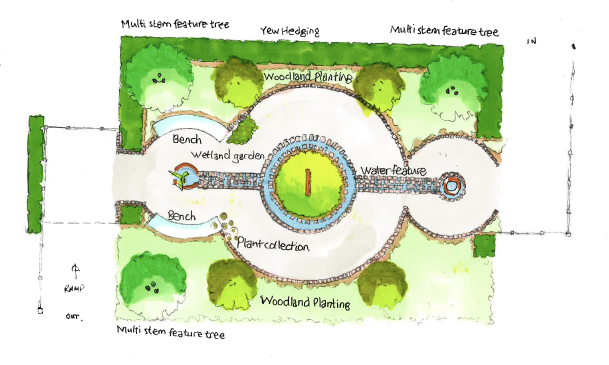 The design features a flowing water feature supplied by Pots & Pithoi. A representation of life's journey, the water runs over and around obstacles before reaching a still pool with a seating area for visitors to sit and reflect. Moving through the garden rare and special plants can be found and a wetland and marginal area is fed from the central water feature. The garden will also feature artwork by London artist Jane Procter.

David selected materials for his garden at our CED Stone Landscape - Langley Mill depot, aided by Depot Manager, Patrick Lynch. David states, 'It is great to work with CED on this project, it was a very easy conversation, and good advice was given when ordering. It is only with support from companies like CED that we can create show gardens and raise awareness of perennial amongst the general public, therefore we are very grateful.'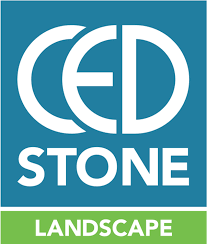 Our CEDApath gravel stabilisation system is being used in the garden for its circular pathways. Fortunately, the sheets can be cut with relative ease, even when curves are required. Silver Grey Granite aggregate has been chosen to fill the CEDApath, surfacing the pathways which cut through the garden, bringing light into the woodland areas. These pathways represent how Perennial brings light to the darkest of situations.

David has also opted to use our Sovereign Pink Sandstone Setts as edging in the garden. David told us, 'The walkover water feature is also made of the sawn setts, with the water flowing between them where the pointing would normally be. I'm very happy to be quoted about the versatility of using a small unit when creating interesting shapes for clients.'

We would like to wish David and the Perennial Legacy Garden team, all the best for the build and the show next week. We can't wait to see this beautiful design brought to life at Harrogate Flower Show 2019.
This news posted on 14th Apr 2019