CED Stone Landscape - Omagh Depot, Spring Landscapes Case Study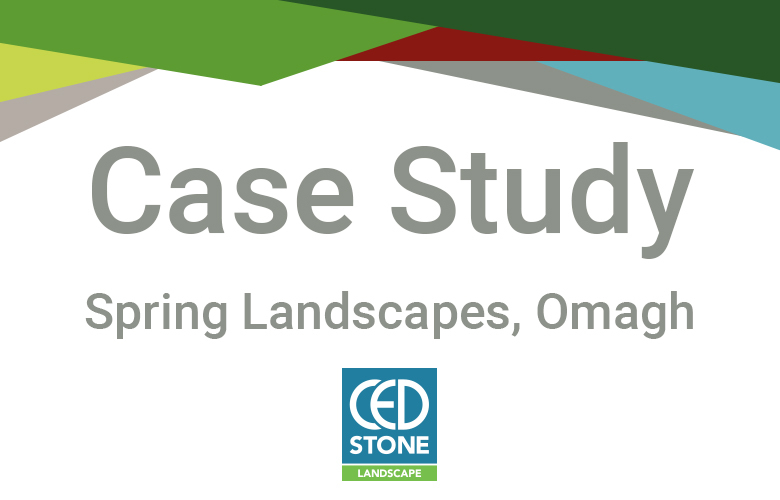 This private garden project by Spring Landscapes is a fine example of how new and reclaimed
products
can
work together beautifully. Spring Landscapes are a company based in Omagh, Northern Ireland, they have been trading for over 20 years offering a design and build landscaping service for private homeowners.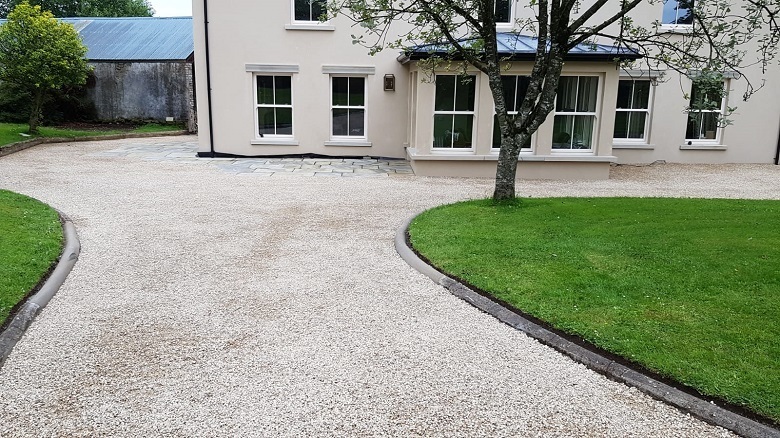 For this project the customer was looking to create a traditional look to ensure the landscaping was in-keeping with the aesthetics of the property. A gravel driveway was specified along with
Riven Yorkstone
Paving
and
Black Temple Setts
for the patio areas.
Reclaimed Setts
and Reclaimed Kerb
were also specified for the build, the perfect choice for adding a historic quality and feel to any area.
For the gravel driveway our Omagh Depot, based in Northern Ireland, supplied our
CEDAdrive
, our innovative gravel stabilisation system. CEDAdrive honeycomb structure is fitted on geotextile sheets and ultimately provides a firm gravel surface which is not only low maintenance but also SUDS compliant. The gravel chosen to fill the CEDAdrive was
Autumn Gold
, a bespoke mix created at our Omagh Depot specifically for this project.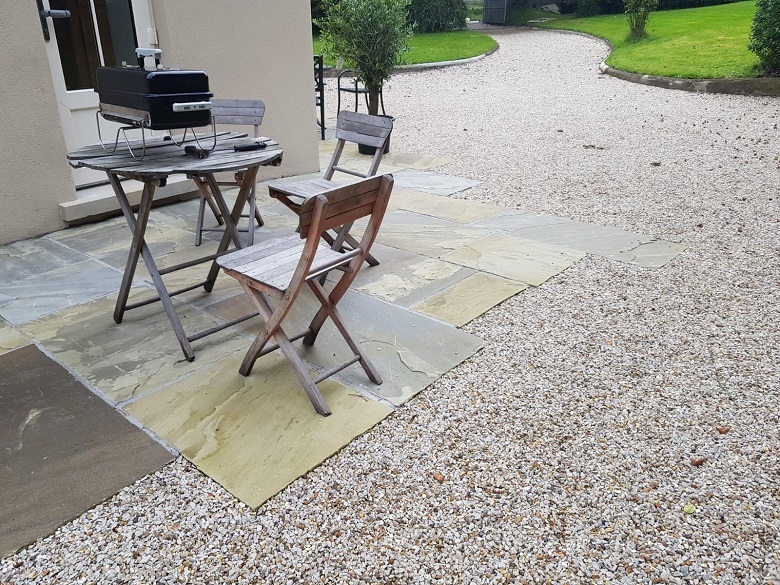 Our Landscape Depots hold a wide variety of reclaimed products sourced from demolition and domestic projects. Whilst many different colours and sizes of setts, paving and kerbs are possible, due to the nature of reclaimed stone, availability of any one particular product cannot be guaranteed. The client's design required specific reclaimed products and to fulfil these specifics our
Omagh Depot
worked together with our Castlecary and West Thurrock Depots to source and supply all the products required.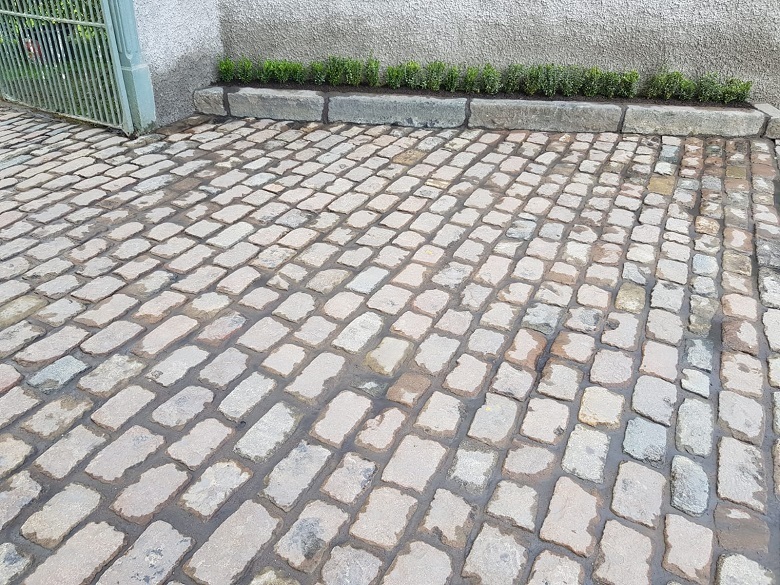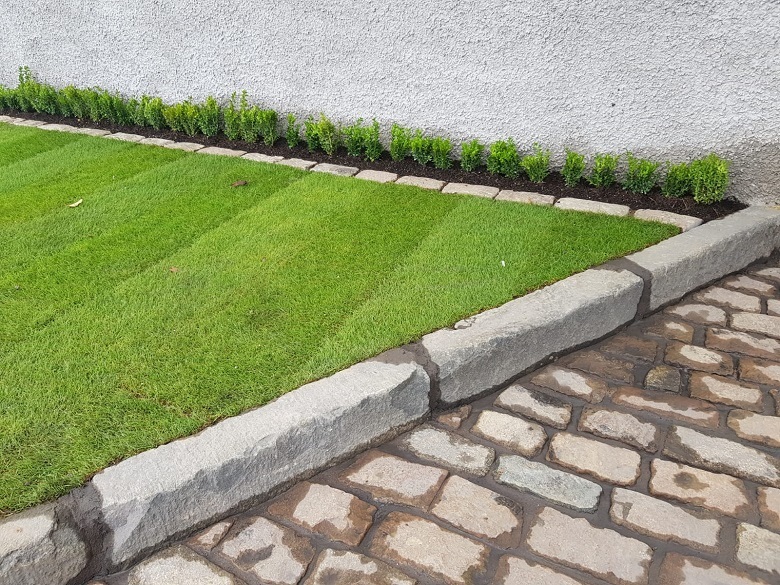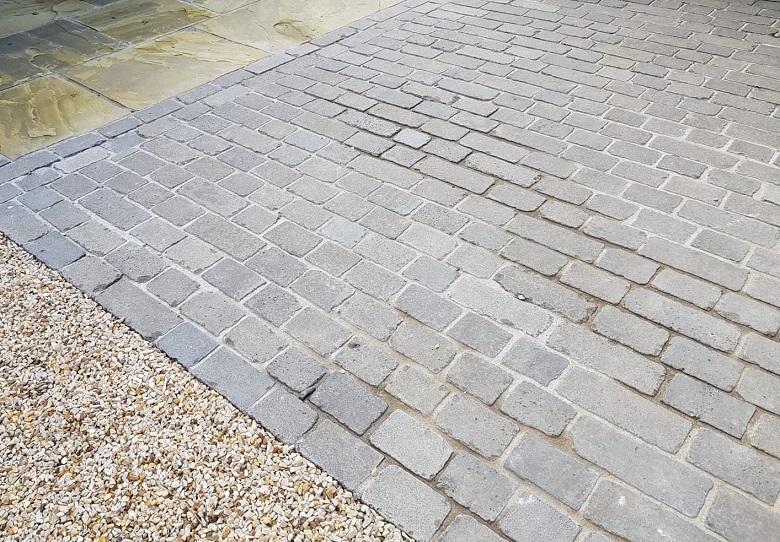 The setts and paving were finished using StoneBed Joint-Flo,
a
new product from our
StoneBed Range
of bedding and jointing products.
StoneBed
Joint-Flo
is a specially formulated, convenient and easy to use slurry jointing mortar.
U
sing
this slurry mortar
product
dramatically reduces the time spent
joint
ing
your paving
when
compared to using traditional jointing methods.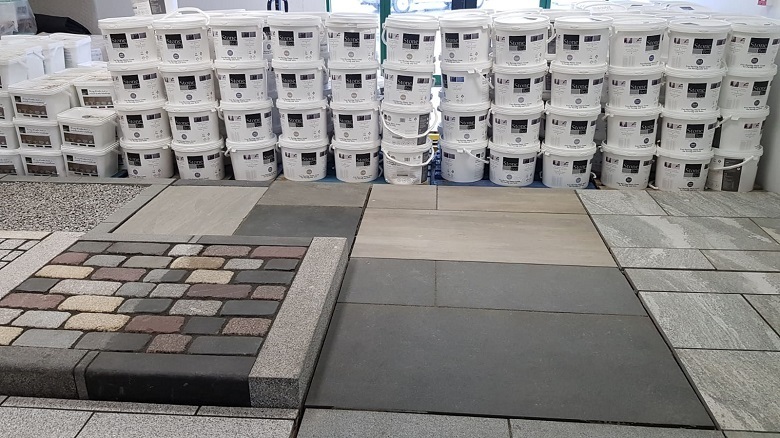 The end result was a beautiful garden featuring both reclaimed and new product. The design showcased some wonderful
British Stone
and is a testament to how our CED Stone Landscape Depots work together to make sure they meet their customers requirements.
This news posted on 26th Sep 2019