'Spring Gardens Should Be So Much More Than Just Bulbs': Kate Gould At The Ascot Spring Flower Show
The very first Ascot Spring Flower Show went down a treat last week, with positive reviews and plant enthusiasts flocking to see the specialist nurseries, tradestands and show gardens on display. Six additional gardens designed by Young Designer Of The Year entrants from colleges across the country were also on show, with visitors able to vote for their favourites by posting tokens though letter boxes.

Award-winning designer Kate Gould created 'A Garden For All Seasons' for the show, an enticing and attractive garden that was a firm favourite with visitors. Kate's brief from Ascot was to create an outdoor space that would provide a family with different functional areas in a relatively compact garden. 'A Garden For All Seasons' is a perfect example of how you can get a lot of 'rooms' into one stylish scheme, from inviting alfresco dining areas to cosy seating arrangements.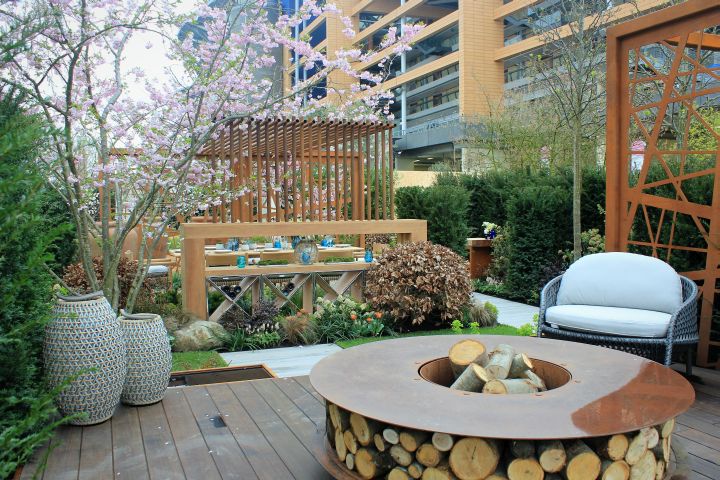 This news posted on 24th Apr 2018