Vacancy at CED Stone Group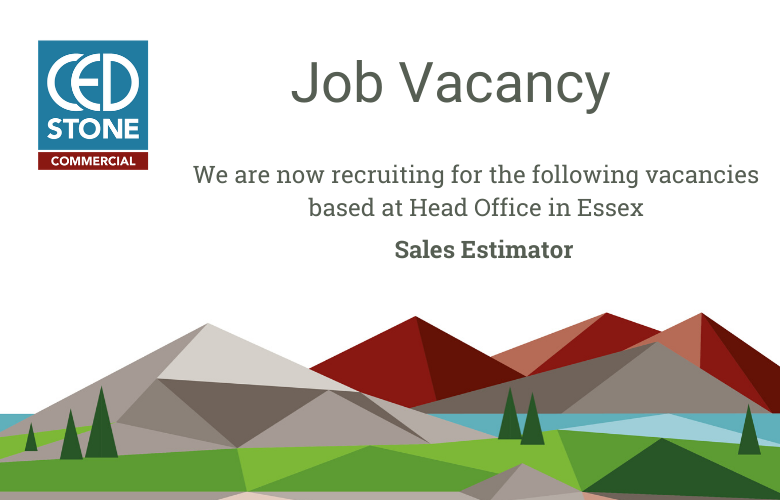 Sales Estimator
CED Stone Group specialises in the supply of natural stone products to the UK Landscape and Constuction Industries. We require a Sales Estimator to work in our busy Commercial Division, based at our Head Office in West Thurrock. This is an exciting and challenging vacancy with excellent career prospects for the right candidate.
Job Description:
Dealing effectively with incoming

enquiries.

Building relationships with customers and suppliers.
Preparing tender submissions and quotations.
Monitoring and "following up" projects through to contract phase.
The position is primarily office based with potential site visits and client meetings as the role develops.
Skills and Qualities:
The candidate must have a good track record in both estimating and closing sales.
Knowledge of the Construction/building Industry would be useful.
Ability to read Construction Drawings is important and some experience with CAD would be an advantage.
The person must be Computer literate, good with spreadsheets and have a high standard of numeracy.
Excellent communication skills are required, both written and verbal.
The role also requires very good customer care skills and a professional telephone manner.
References to cover your previous Sales Estimating employment will be necessary.
Salary is negotiable depending on experience.
To apply for this vacancy, please apply in first instance with a full CV to: Julie Devenish, CED Stone Group, 728 London Road West Thurrock Grays Essex RM20 3LU .(JavaScript must be enabled to view this email address)
.(JavaScript must be enabled to view this email address)
.(JavaScript must be enabled to view this email address)
.(JavaScript must be enabled to view this email address)
This news posted on 13th Feb 2020