We're Now Just A Stones Throw Away With Online Shopping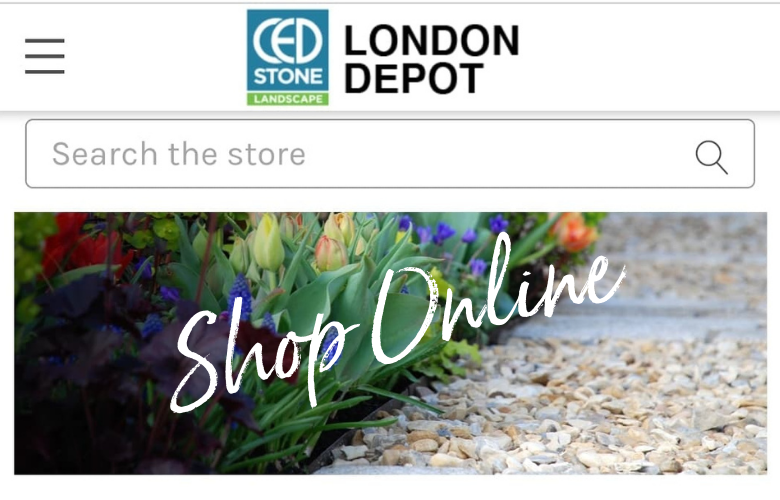 We are very excited to announce the launch our new London Depot Online Store!
That's right, you can now buy your favourite CED Stone products at the click of a button. From paving, setts, and aggregates to composite wood and edging, and not forgetting our acclaimed gravel stabilisation systems CEDAdrive & CEDApath, all these products and more can now be ordered online from the comfort of your own home.
Or even onsite.
With such an expansive range of products available at CED Stone, you won't find every product in our online store. Some of our more specialist products such as boulders, rockery and feature stones do not lend themselves to a' buy online' scenario. But don't worry, our depots aren't going anywhere. You will still be able to visit both West Drayton and West Thurrock Depots to view and purchase materials and chat with our friendly teams, in fact, we recommend it.
Howard White - Operations Director explains,
E-Commerce stores have been in the pipeline for us for a while now and when the first lockdown was announced back in March, it was decided that the time was right and we worked hard to get our Ireland shop online. Now, as England goes into its second lockdown we are launching an e-commerce site for the London area.
These sites are mini stores, aimed to make it easier for retail customers making smaller purchases and professional customers who know exactly what they are looking for to buy at any time of the day or night.
To date CED have launched stores which cover the North of England, Ireland and London with a Scotland site coming soon. All the benefits of buying online, backed with knowledgeable and experienced staff that you can contact and physical depots you can visit. Shopping with CED Stone has never been easier, with our online stores, we're just a stones throw away!
Shop online today
Coming Soon!
cedstonescotland.co.uk
This news posted on 16th Nov 2020