A Metaphor for Modern Life at RHS Chelsea 2016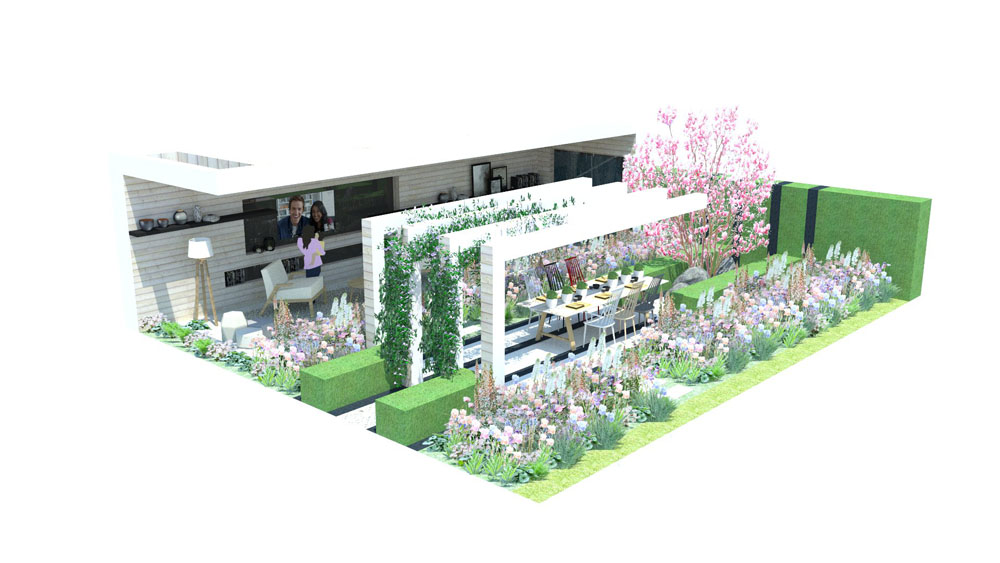 First timer at the RHS Chelsea Flower Show, Hay Joung Hwang, is designing 'The LG Smart Garden', situated at the top of Main Avenue. Originally from Korea, Hay moved to the UK in 2006 where she completed various courses including interior design and floristry before training as a landscape architect at Sheffield University.
After designing award winning show gardens at both the Chaumont-sur-Loire International Garden Festival and the 2015 Korean Garden Show, Hay decided to apply for world famous event, the RHS Chelsea Flower Show.
With a design packed full of technology, Hay felt the companies she could approach for sponsorship was limited. However, after several meetings, she finalised a deal with LG Electronics, who will be supplying all the 'smart' elements to the garden.
LG will be using the garden to demonstrate various products, including the LG G5 smart phone which, with help of the app WeMo, will be able to water plants and ensure that their nutrient needs are met. The app is designed to allow enthusiasts to take care of their plants from anywhere in the world. Visitors to the garden will also be able to see examples of how lighting can be controlled via a smart phone or tablet.
Inspiration for the Chelsea show garden comes from that of a Scandinavian lifestyle garden and 'Intelligent Homes' – to demonstrate a smart home with an automated garden system. Hay hopes to show how technology can be incorporated harmoniously into the house as well as enhancing the garden.
Hay wanted to achieve a very natural, bright style with a strong romantic look, with clean lines, pale wood and gravity defying pergolas in the centre of the garden. With a minimalist design and brighter colour choices, the planting scheme which is full of natural character, will help to soften the garden, while the mutli-stemmed trees will help to provide privacy and screen the views from the house.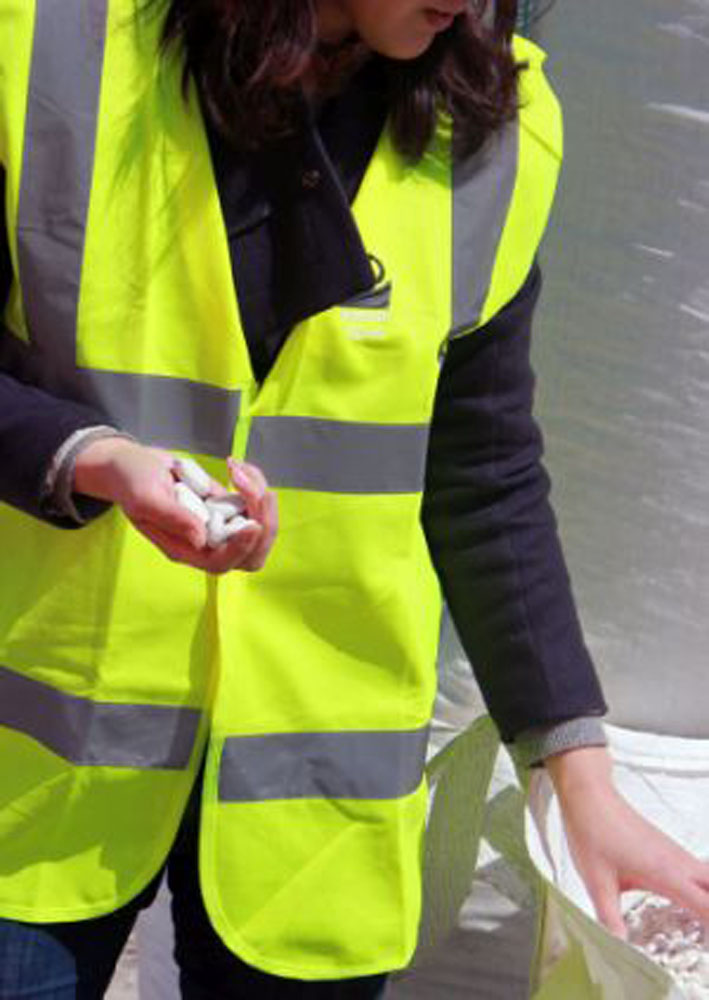 Hay approached CED Stone Group in the hope of sourcing rockery and aggregate which will be used deliberately and thoughtfully within the garden. After visiting our West Thurrock depot and being shown around our 4.5 acre yard, Hay was able to hand pick exactly the rocks she wanted. To keep with her theme, Hay chose our Weathered Limestone Rockery and Crushed White Marble Aggregate, which will perfectly complement the rest of the materials, textures and colours used throughout the scheme.

David Smith, Operation's Manager at our West Thurrock Depot states: "It is always a pleasure helping a Garden Designer, and Hay was no different. The Garden is sure to be a winner!"
Tasked with building the garden is London based landscape architects Randle Siddeley, who have over 40 years experience in both the commercial and residential sectors. With in-house designers, soft and hard landscaping experts with traditional craftmanship skills and a substantial team of garden and landscape maintenance experts, Randle Siddeley are ideally suited to bring Hay's design to life.
Having worked with Randle Siddeley for almost six years, Hay is no stranger to designing gardens for extremely wealthy clients. With the creative direction of her own design practice, Hay.Design Ltd being centred around combining traditionalism and modernism, and LG a brand who are rooted in Korean culture yet reach a global audience with its cutting edge technology, Hay believes that the LG Smart Garden reflects both her design practice's design ethos and LG's brand essence.
The garden aims to juxtapose informal and formal, naturalism and artificialism, creating a metaphor for modern life.
This news posted on 20th May 2016