Award Winning Mosaics to Debut at RHS Chelsea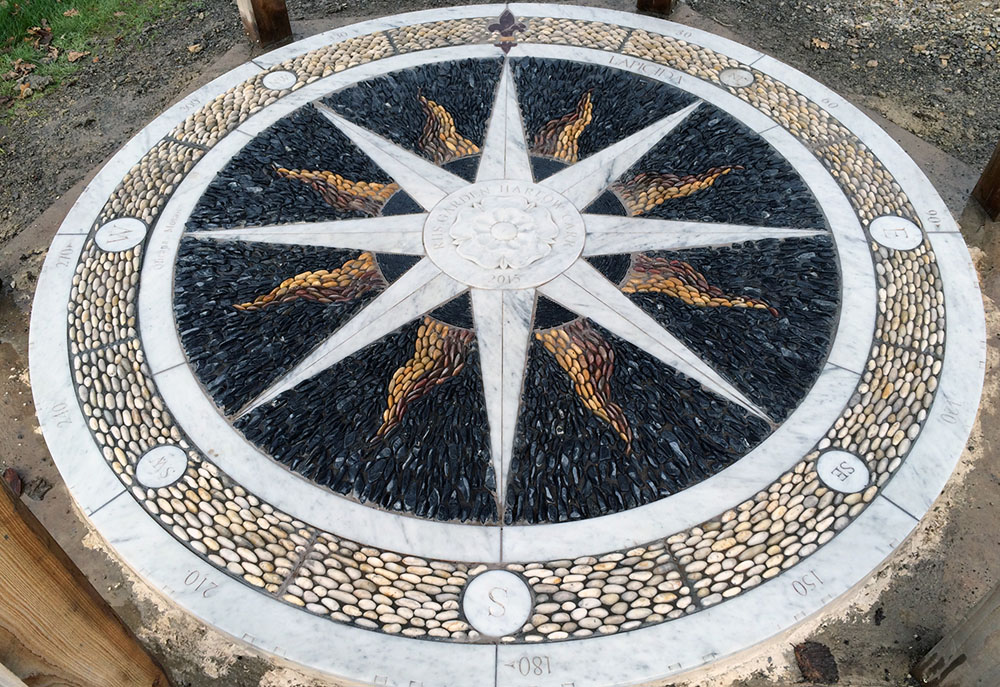 Olicana Mosaics is a local company based in Ilkey, West Yorkshire and is run by David James. David designs and creates intricate mosaics for use in landscaping and despite being such a small company, is no stranger to Flower Shows.
With a history of Gold awards, it was the Autumn Harrogate Flower Show in 2014 where CED Stone Group first sponsored Olicana Mosaics. They went on to win a Gold award at the event with their 'Artisan Mosaic Garden', which boasted a handmade centrepiece consisting of a variety of our pebbles including; Green Aegean, Polished White, Red Angel, Flat Grey and Black Aegean.
Olicana Mosaics have since been commissioned by both the RHS for its Harlow Carr garden and Perennial's York Gate, both of which are permanent installations. The Explorers Compass (pictured above) is situated at Harlow Carr garden and uses pebbles, slate and marble, measuring an impressive 2.7m in diameter. Weighing in at just over a tonne, the piece was cast in to 64 sections for ease of handling and delivery.
With David's artistic vision and evident talent in creating unique art by utilising pebbles in such an innovative way, CED were excited to work with him again when approached about the RHS Chelsea Flower Show 2016 – David's first ever exhibition at Chelsea.
Speaking about exhibiting at Chelsea for the first time, David states:
"It is a real privilege to have been selected to exhibit at Chelsea this year. However, it is not an undertaking to be taken on lightly, especially by a small business and a desire to make things as good as they can be. And so, outside the mosaics themselves, I have found myself deliberating the colour of paint, finding the right boundary fencing, and experimenting with specialist paint finishes.

"The road to our exhibiting at Chelsea has been exciting, challenging and rewarding. It is all a bit, wonderfully mad; however, I can't help myself thinking what we might do next year if we are invited back."
With a 22m2 display space outside of the Great Pavilion, Olicana Mosaics have the opportunity to do a little more than a trade stand, bringing on board landscape designers and contractors to help build and create something unique.
Olicana Mosaics will be showcasing examples of pebble mosaic pavements and our West Drayton depot will be supplying CEDAgravel, Aegean White Cobbles, Flat Grey Pebbles, Aegean Red Cobbles and Crushed White Marble Aggregate to facilitate this.
We cannot wait to see what Olicana Mosaics create with our materials, given their talent and history of being able to make pebbles the focal point of a garden.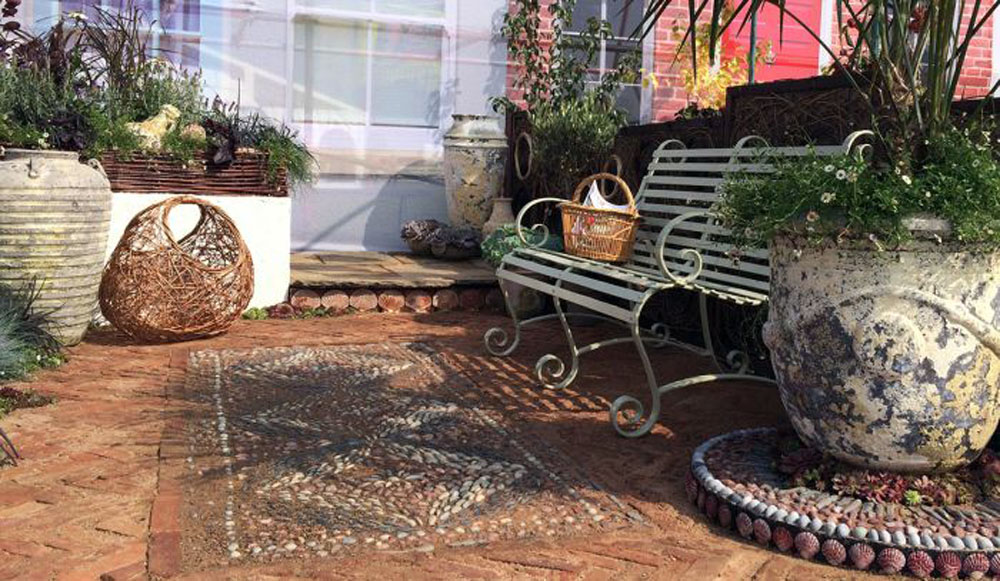 You can see Olicana's display on stand PW396 at the RHS Chelsea Flower Show from 24th - 28th May 2016.
This news posted on 19th May 2016