BALI's Tea for Two – An Entwinement of Traditional Tea Ceremonies and Traditions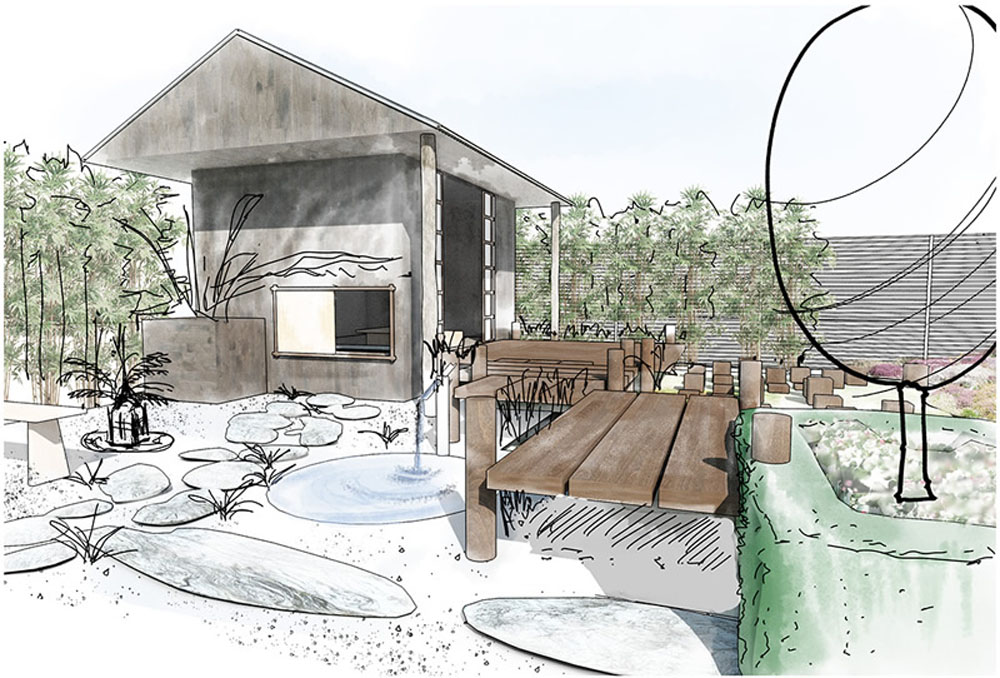 BALI Yorkshire and North East are collaborating with their members to exhibit their show garden 'Tea for Two' at this year's Harrogate Spring Flower Show, which aims to celebrate two very different traditions and ceremonies surrounding tea. The garden takes inspiration from the very English tradition 'Afternoon Tea' and the traditional Japanese tea ceremony and brings them together in an effortless and simplistic manner.
The North of England Horticultural Society was founded in 1911, but its activities were soon suspended with the onset of the First World War. Revived in 1921, it wasn't long before the society concentrated all its efforts on staging two flower shows each year, with the first held at Harrogate's Valley Gardens in 1934.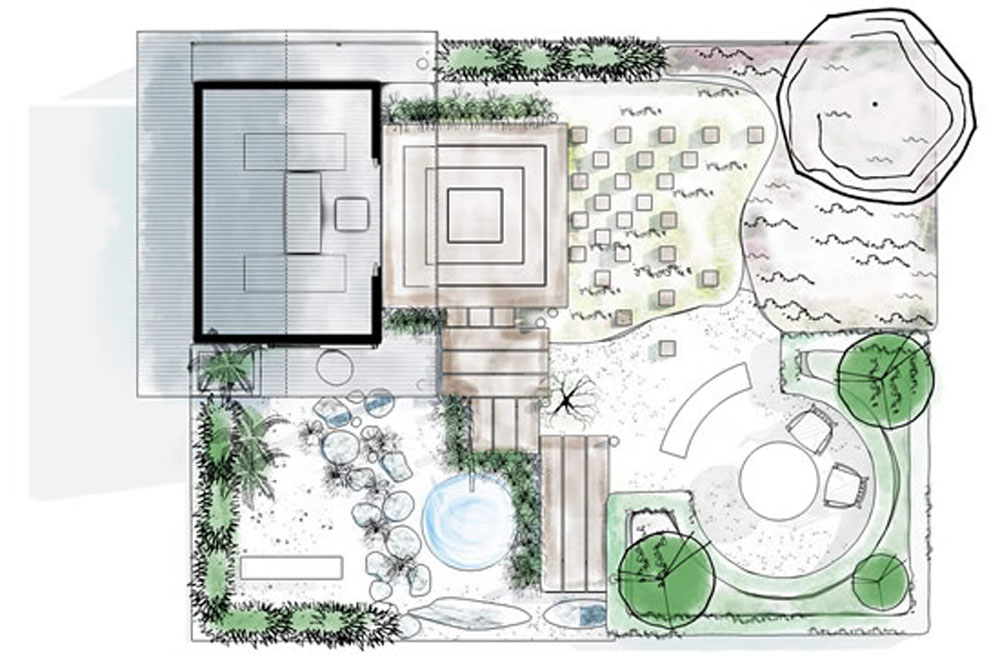 It was around this time (1939) that inspirational garden designer Mirei Shigemori was invited to design the four gardens at the Tofuku-Ji Temple in Kyoto - his first major project. Within these gardens, Shigemori blended traditional Japanese garden design with more Western and contemporary concepts, with the exploration of the Western avant-garde and Japanese pre-modern culture playing equally large roles in Shigemori's designs.
The BALI's 'Tea for Two' garden derives certain aspects from the Tofuku-Ji Temple gardens; particularly the stone aspects from the North garden, with its cubism and surrealism in the use of stone. The stones consist of square cubes, creating a checker pattern, as well as round stone pillars which replaced naturally shaped stone.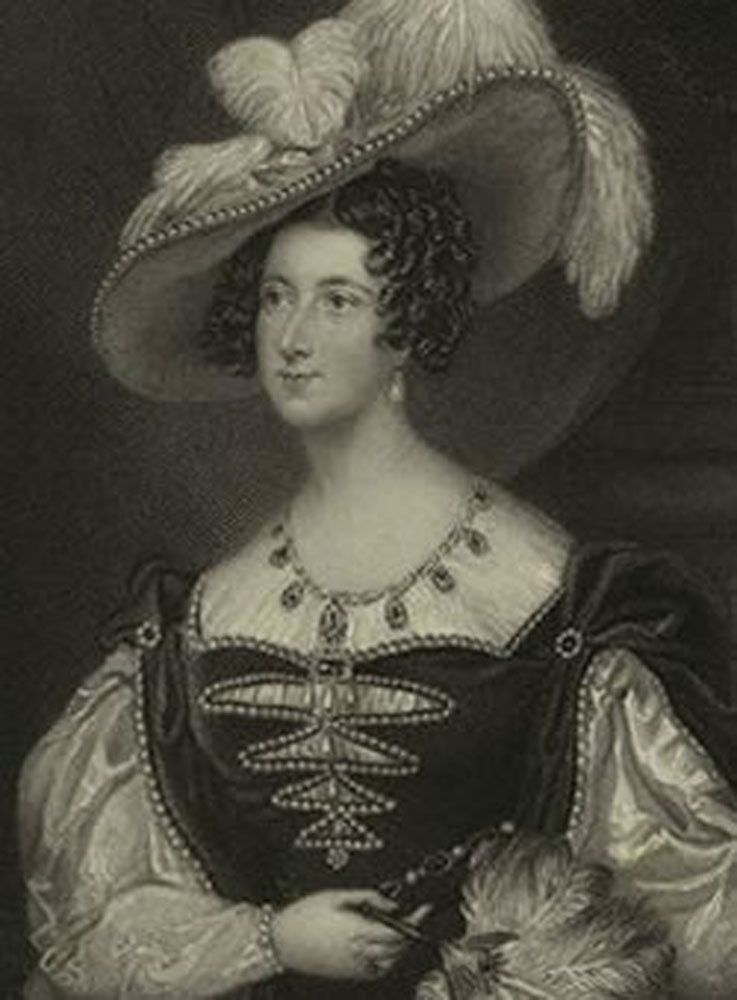 One part of the 'Tea for Two' garden is to celebrate the English tradition of 'Afternoon Tea' - an act made popular and sociable by Anna Maria Stanhope during the mid-1840's. During the 18th century, dinner started being served later and later and by the early 19th Century, the normal time to eat was between 7pm and 8:30pm.
Although a new meal, 'luncheon' had been created to fill the midday gap between breakfast and dinner, because the meal was so light, people still felt hungry during the afternoon. It was whilst visiting at Belvoir Castle in the mid-1840's that Stanhope started requesting tea and a light snack to fill this gap between meals and as it was such a perfect refreshment, she soon began inviting her friends to join her. Before long, 'Afternoon Tea' quickly became established in many middle and upper class households.
The other half of the garden focuses on the traditional Japanese Tea Ceremony; a ritualised form of preparing and presenting tea. Tea was established widely in China long before it became popular in Japan and it was Lu Yu, a Chinese author whose life had been heavily influenced by Buddhism, particularly the Zen-Chan school, whose ideas would have a strong influence in the development of the Japanese Tea Ceremony.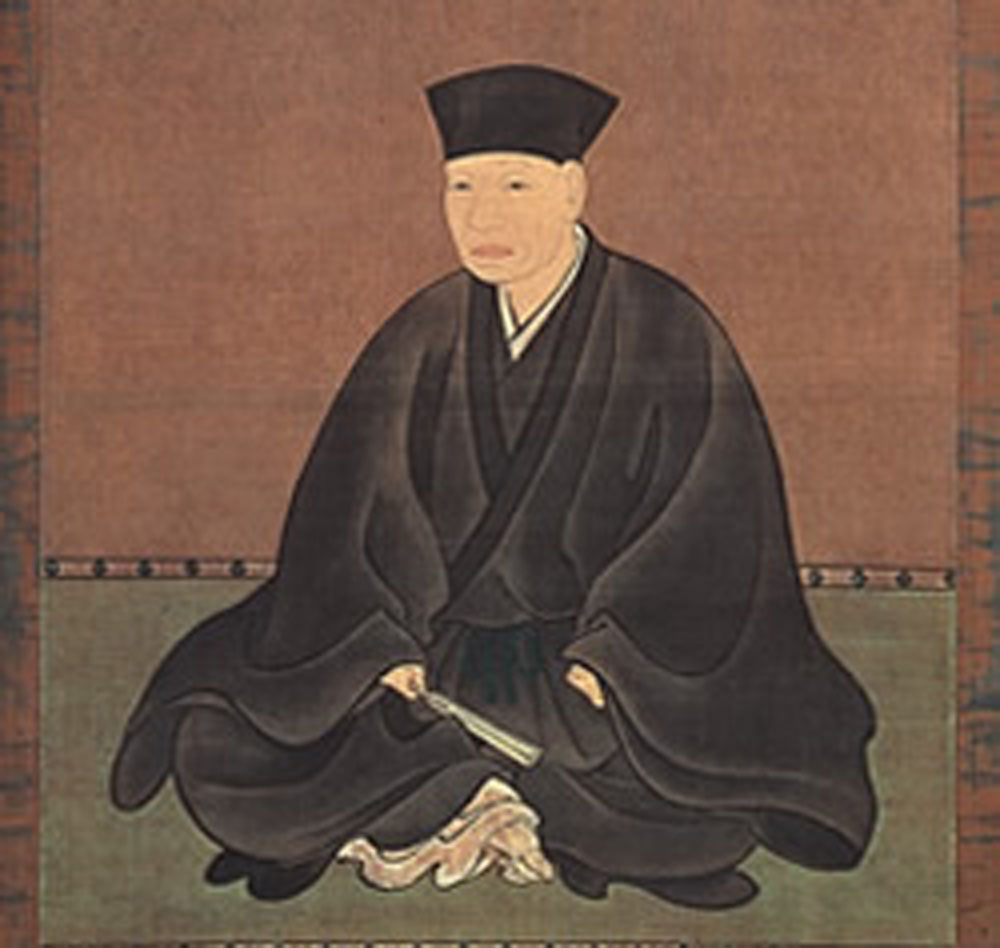 Another of the most influential historical figures of Japanese tea is Sen No Rikyu; the first to emphasise several key elements of the ceremony including rustic simplicity, directness of approach and honesty of self - it is thought that this was most likely due to the Zen training that Rikyu received as a young man. It wasn't until Rikyu was aged sixty that he influenced and formed the ceremony as we know it today, whilst in position as tea master for Toyotomi Hideyoshi and having almost complete control of anything relating to tea ceremonies. It is this influence that will be showcased in BALI's garden.
When compared, it is interesting to consider how fundamentally similar both traditions are; in essence, a meeting of people to share and enjoy a traditional experience. BALI's 'Tea for Two' is where these two different but yet similar ideas are entwined and become one.
CED Stone Group are proud to be sponsoring the stone elements to this garden, including a Japanese lantern and granite bowl for the Japanese garden, boulders, porphyry plattens and aggregate. Construction will be handled by the garden's designer, multi-BALI award winner Peter Cunliffe of Northumbrian Landscaping, with assistance from Turf'N'Earth – both companies have histories of winning awards for garden design and landscaping.
CED Stone Group state: "CED Stone Group are proud to be supplying the stone products to the BALI Yorkshire & North East regions 'Tea for Two' show garden at this year's Harrogate Spring Flower show. It is great to have the opportunity to support BALI and to work with fellow members to create this Japanese inspired show garden. Having supplied to many Japanese gardens in the past, including the Kyoto Gardens in Holland Park, we are really looking forward to seeing this one revealed to the public."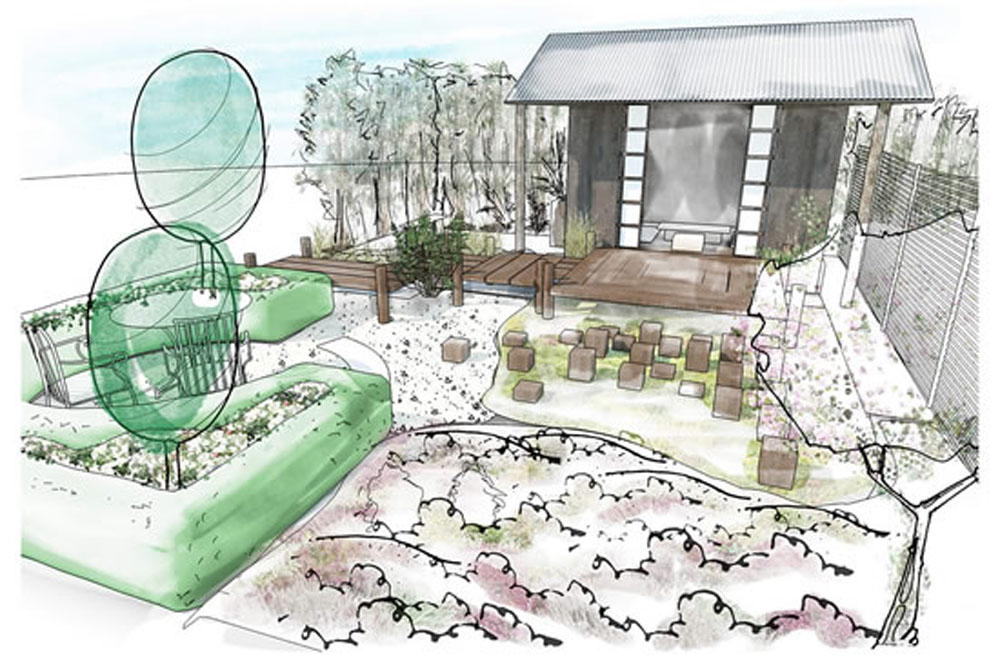 The build will start around 11th April and can be followed on BALI's website and social media accounts. The show is open to the public from 21st - 24th April and you can get tickets direct from the show's website here.
This news posted on 8th Feb 2016