Cancer Research UK's Life Garden at RHS Hampton Court Palace Flower Show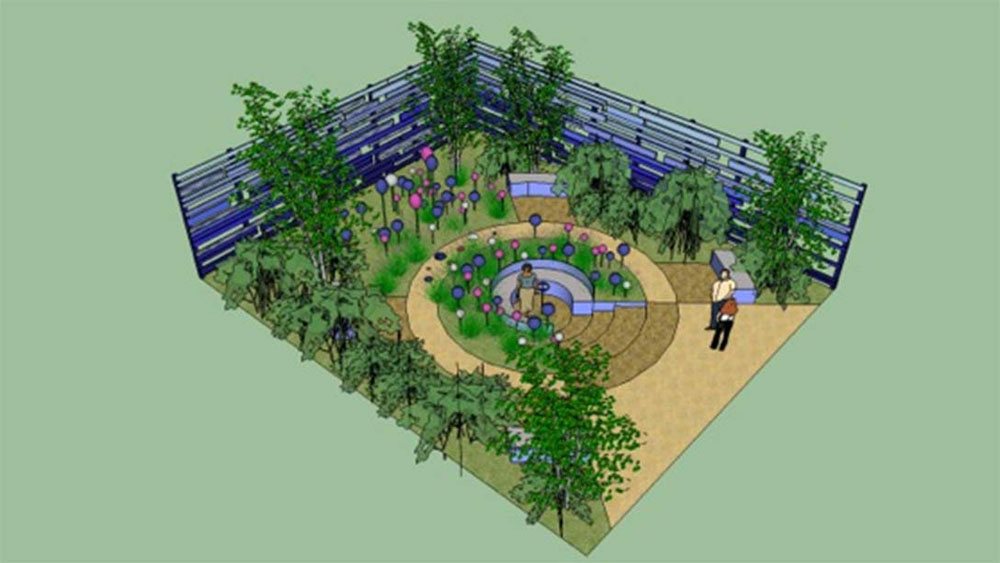 With the help of garden designer Antonia Young and contractor Jeff Rosenblatt, Cancer Research UK are bringing the first ever virtual reality tribute garden to the RHS Hampton Court Palace Flower Show.
The garden is a tribute to all those who have left a gift to the charity in their Will, a celebration and a thank you for their generosity.
With classic British hedgerows and woodland edges represented by the planting within the physical garden, a soft and romantic colour palette of pinks, purples and whites will be featured across both the physical and virtual gardens.
Welcoming visitors into the garden is CED Stone Group's CEDEC Gold, a firm but porous footpath gravel that retains moisture yet allows any excess to flow through. A mix of granite and quartzite, the CEDEC Gold will perfectly complement the colour scheme of the planting.
Developed following a request during the construction of Canary Wharf for a footpath gravel that was free of limestone so as not to affect the pH of the soil around the trees, CEDEC grew almost entirely through word of mouth and has now developed into a SUDS compliant footpath gravel.
Bringing the physical garden to life is Hertfordshire based contractor, Jeff Rosenblatt, who has been building gardens for over 24 years and can construct anything from water features to tree houses.
Upon entering Cancer Research UK's Life Garden, visitors will be led to the virtual reality headsets, where they will be transported to a reflective and peaceful space. Containing over 100,000 flowers, each representing every person who has left a gift in their Will, the virtual garden will consist of eye-catching visuals and sounds, bringing to life a multi-sensory immersive experience.
Following the RHS Hampton Court Palace Flower Show, the Life Garden will live on at Tribute Events held by Cancer Research UK. Held throughout the nation, the events will allow family and friends to experience the virtual reality garden, to reflect and celebrate the progress that the charity has made thanks to these generous gifts.
See Cancer Research UK's Life Garden at RHS Hampton Court Palace Flower Show, which runs from 05th - 10th July. For more information about the Tribute Events, visit cruk.org/lifegarden.
For more information about Cancer Research UK please contact Abigail Talbot in the Cancer Research UK press office on 0203 469 8068 or .(JavaScript must be enabled to view this email address)
This news posted on 30th Jun 2016