CED Boulders Going For Green - London Glades Brings Sustainable Eco Gardening To RHS Hampton
Visitors to RHS Hampton Court Palace Flower Show will be treated to an urban eco-garden with a difference – one that looks like a green forest glade, that you can eat!
The London Glades show garden has been designed to appear like a beautiful oasis on the edge of a peaceful forest, complete with CED-donated boulders, wild flowers, trees, shrubs and perennials. A clever twist means, despite the garden looking nothing like a traditional 'allotment', much of the garden is edible.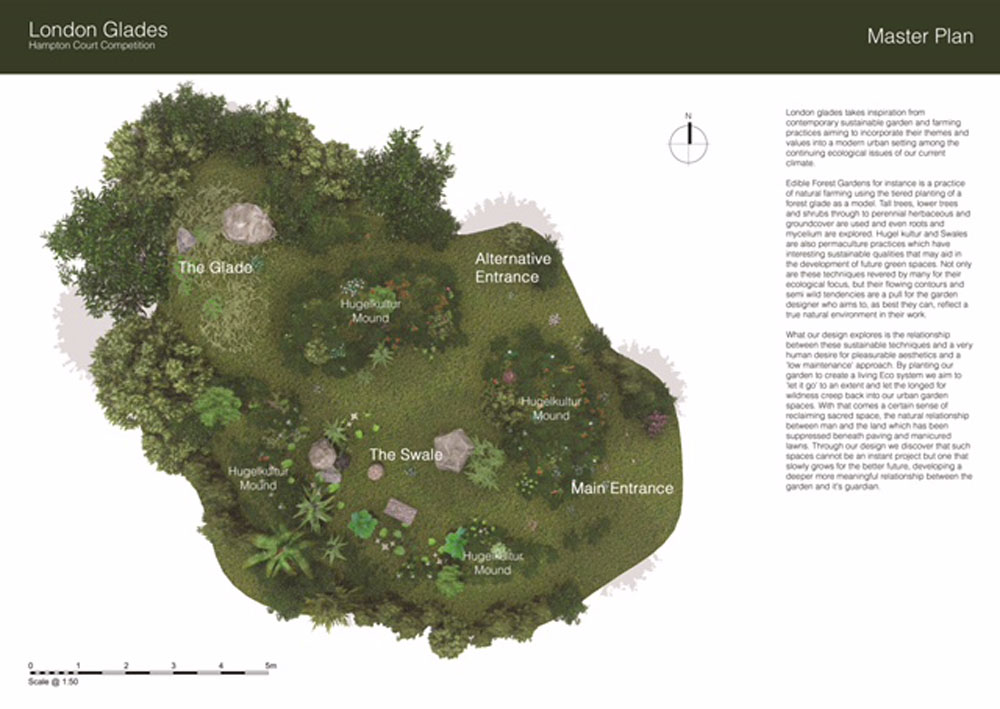 Designers Jon Davies and Andreas Christodoulou, of Future Gardens London, wanted to create a city space in tune with nature whilst demonstrating new easy-to-grow, edible planting that Hampton visitors might not have seen before, or even known about. Based on edible forest gardening principles and the ancient art of Hugelkultur (mounds of top soil-covered garden waste, used for growing), the garden will offer its users a peaceful solitude with seasonal, high yield gourmet produce of fruit, nuts, edible flowers and leaves, unusual roots and shiitake mushroom logs ready to harvest around the year.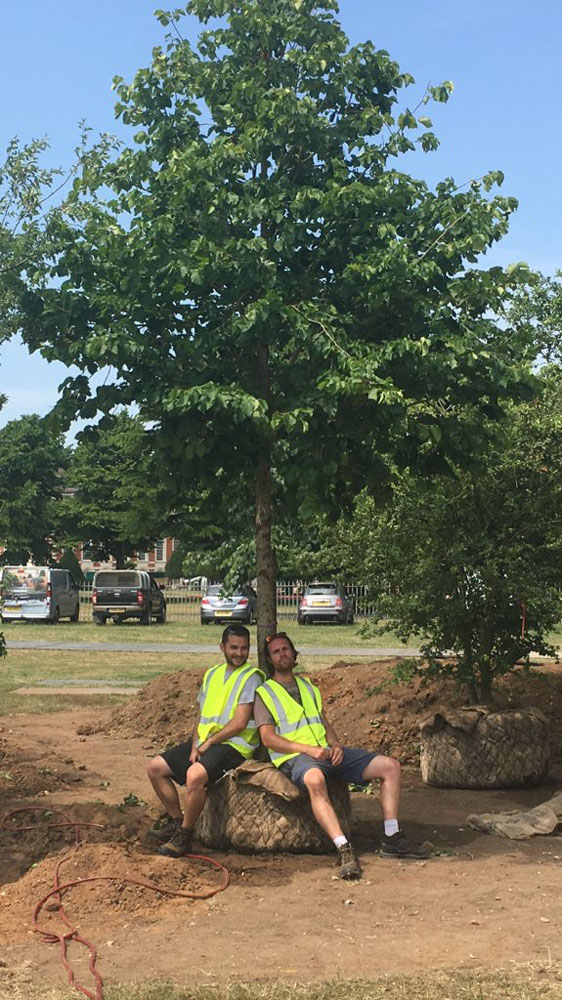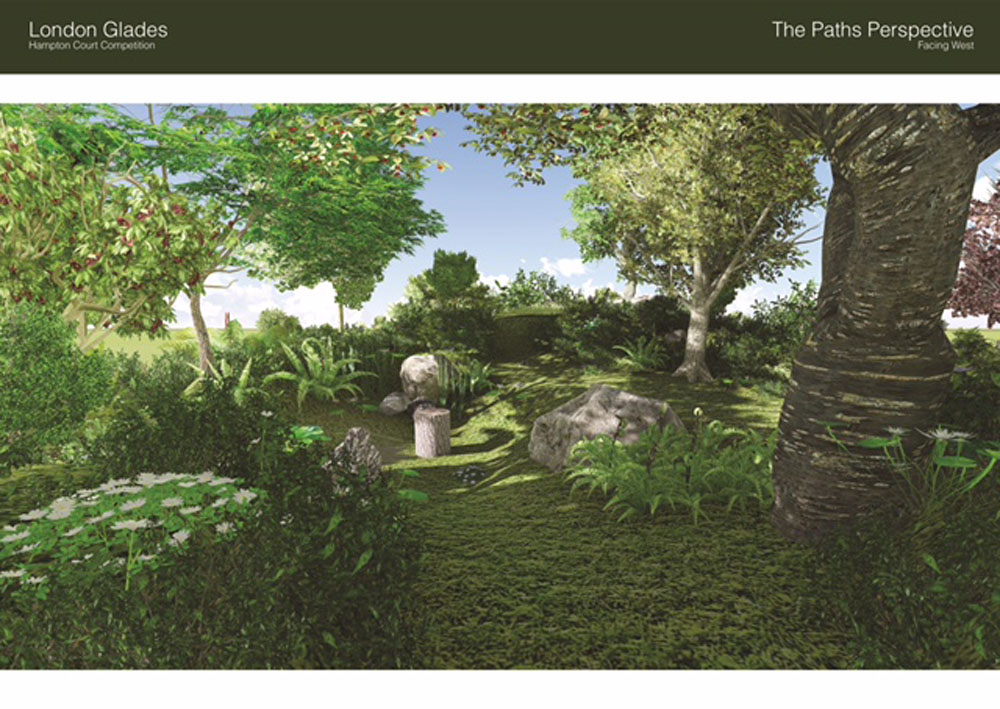 "Our aim is to create a user-friendly, peaceful garden that brings people closer to nature whilst still appealing to the public perception of what beauty is, away from controlled gardens with manicured lawns, chemical controls and tightly clipped borders towards something more aligned with nature," they said.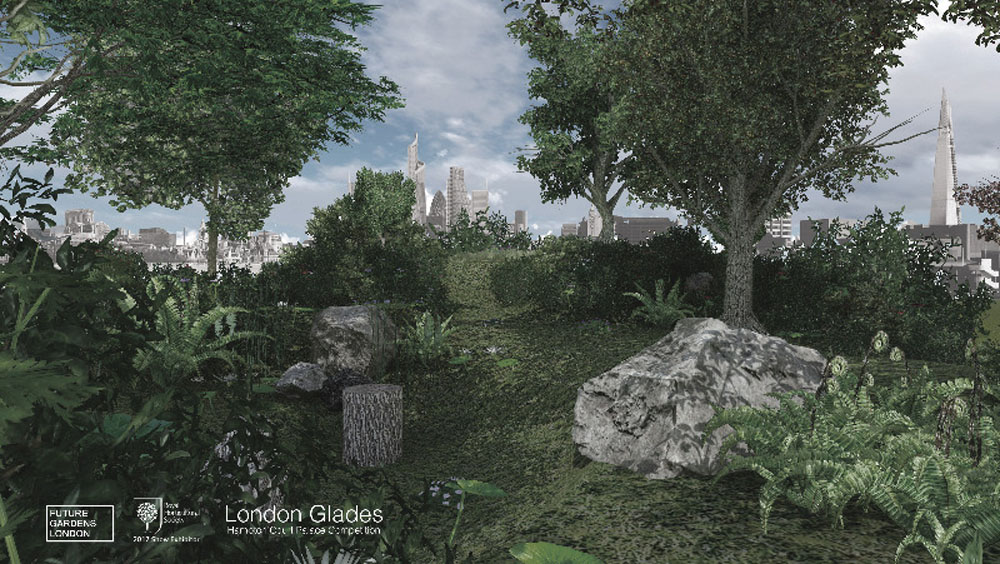 Creating an evocative, natural atmosphere for a show garden measuring just 100 square metres was key and the design team had a precise brief when they visited CED Stone Group's Essex depot in West Thurrock in the run-up to the show - the stone had to be sourced from the UK, have a very natural look and be shaped so that garden visitors can sit and relax or meditate.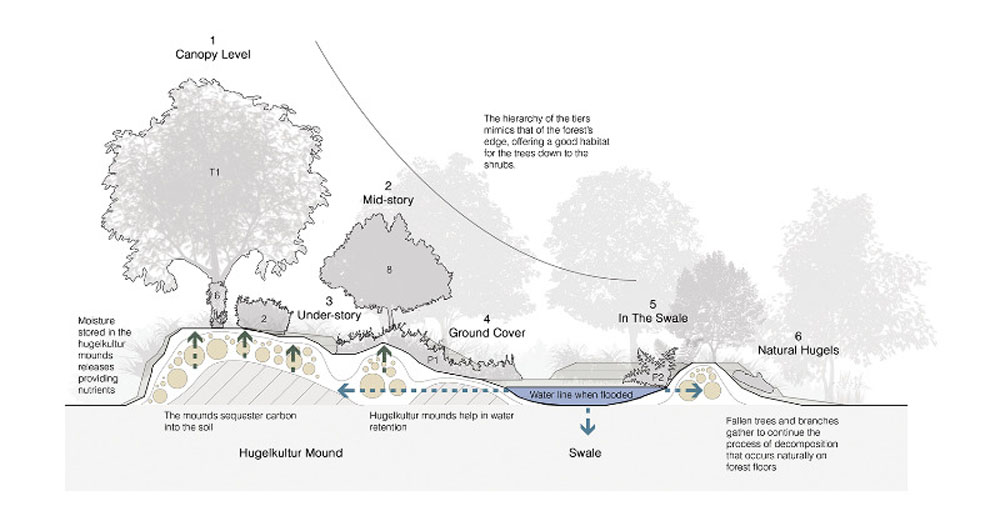 The Future Gardens team met with Will Meeks who showed them around: 'Jon and Andreas arrived at the showroom to look over our rockery, standing stones and boulders. I noticed that he was immediately taken with our large Black and White Gneiss. After I gave them a brief explanation of different rock types available and their properties, it was decided that the Gneiss which is sourced from Scotland would perfectly fit the bill for their garden.'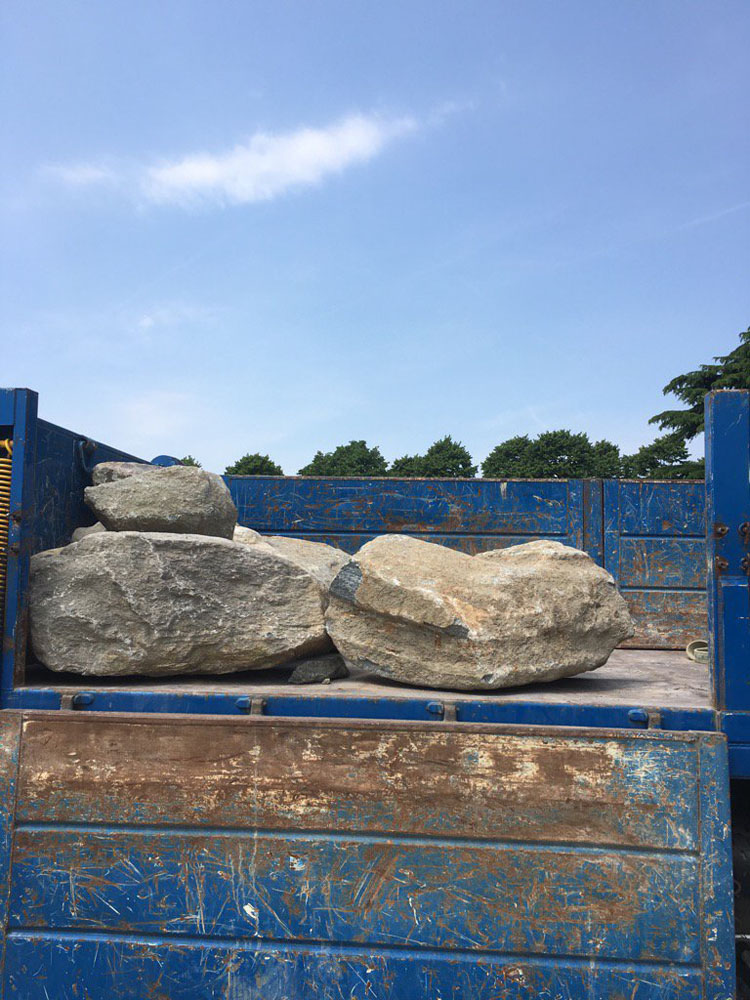 "As a designer, I was really blown away by the choice available," said Jon.
For such an innovative garden, you might be worried about how such a space could be used and maintained as it was intended in a busy city. Of course, the designers have thought of that and created a 250-page bound book to be given to the 'user' of the garden, in which techniques, philosophy, harvest calendars and recipes for the produce are explained. "We hope that by inspiring the user in this way they will understand how to use the space and take on a deeper relationship with their garden," they said.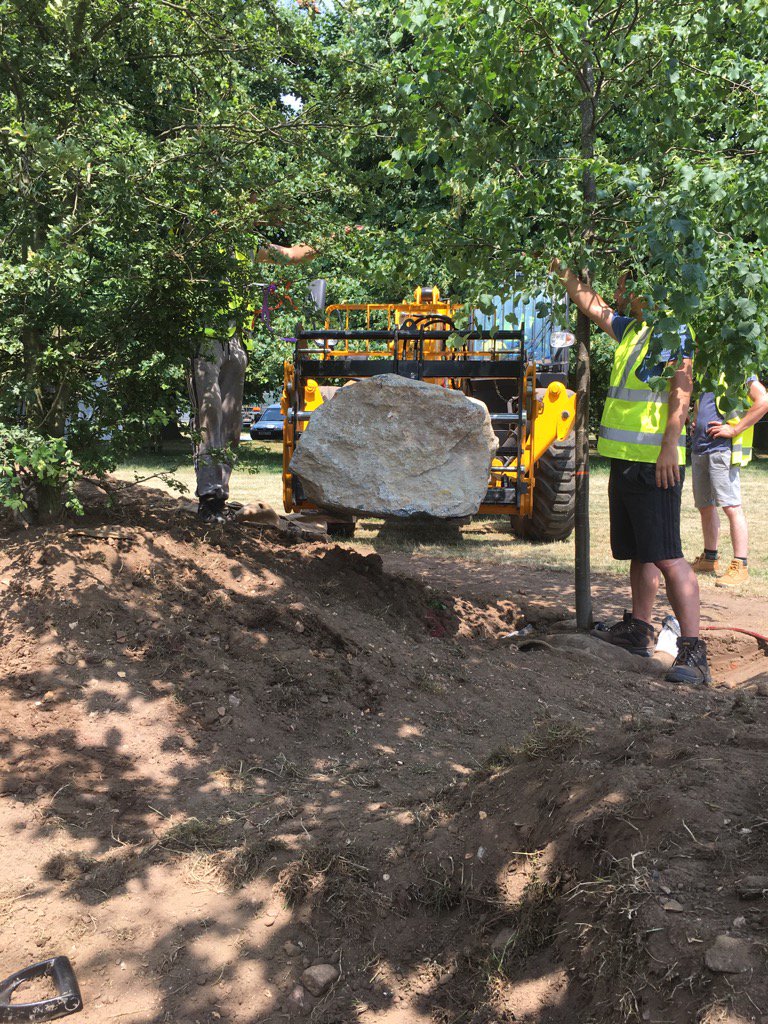 The London Glades garden can be found in the 'Gardens for a changing world' zone at RHS Hampton Court Palace Flower Show which runs from 4-9 July 2017.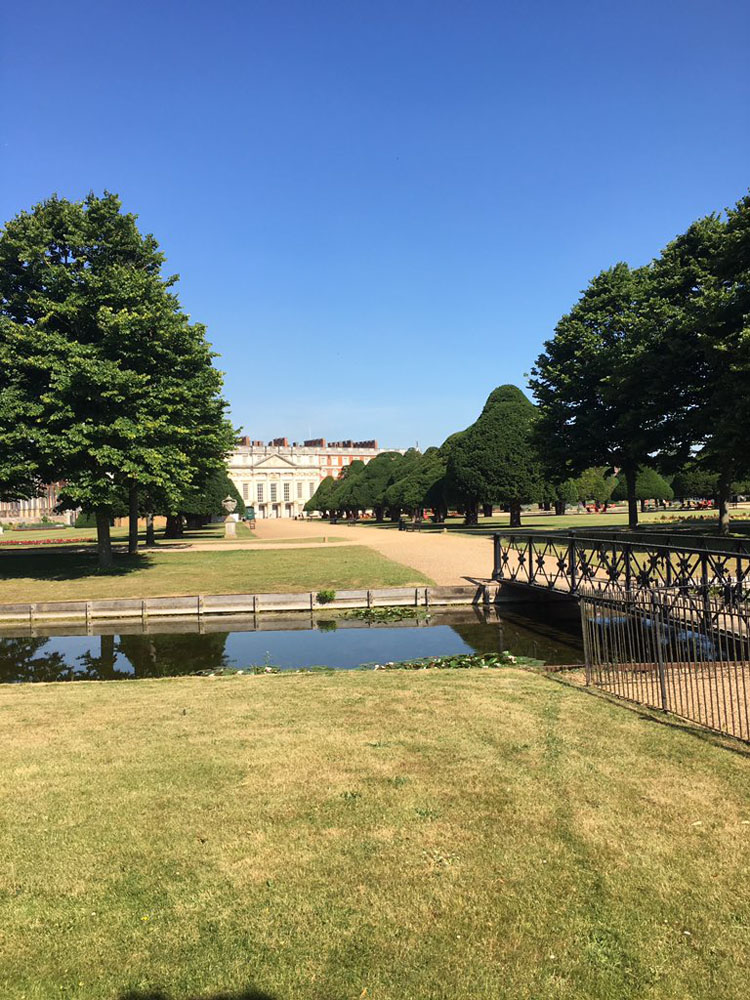 This news posted on 22nd Jun 2017