CED Boulders Star in Mould-Breaking Garden at RHS Chatsworth: Sheena Seeks' 'The Wordless Cupboard'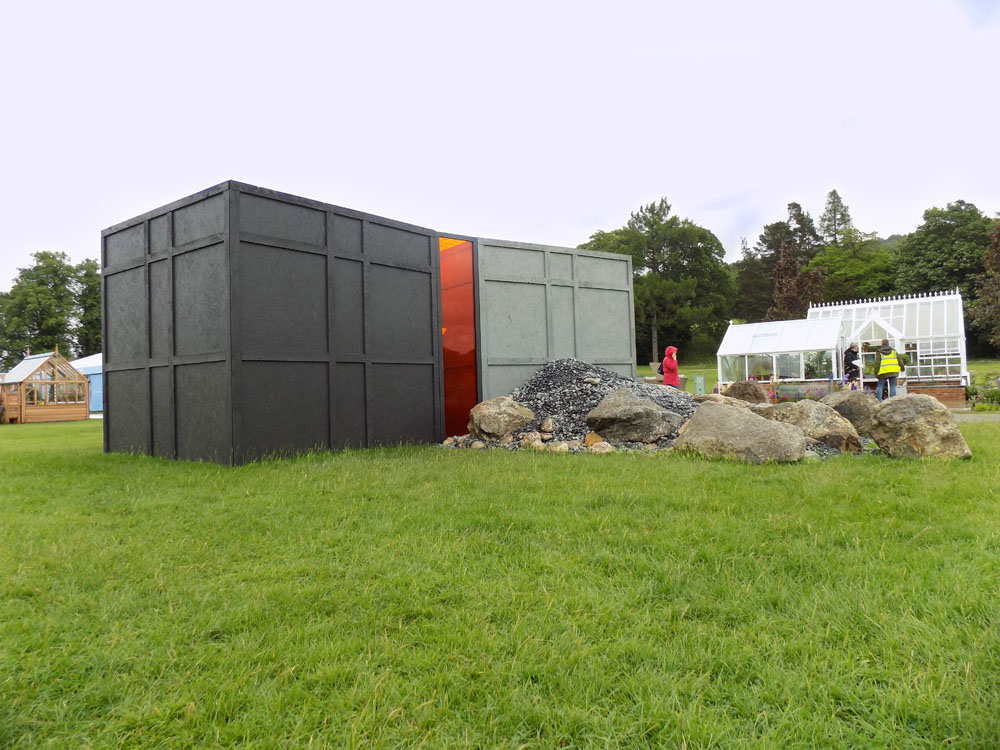 Visitors to the first new RHS show in a decade, at Chatsworth House in Derbyshire, were treated to an array of 'revolutionary' show gardens last week, including one with CED's boulders playing a starring role.
The eye-catching Wordless Cupboard, by visual conceptual artist Sheena Seeks, was sponsored by CED and its donated products were firmly in the limelight.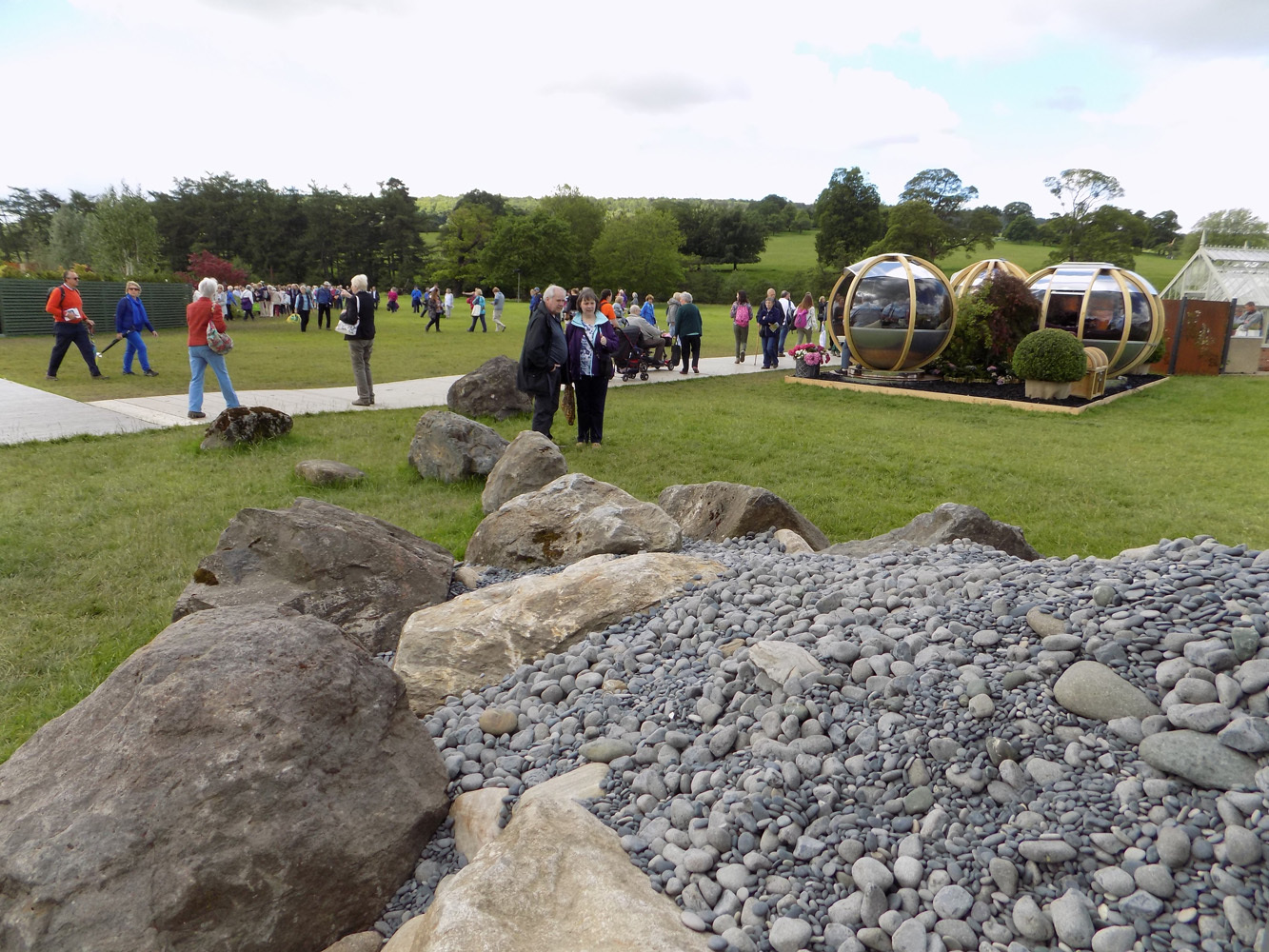 Working closely with Emily Cowan from CED's Scotland depot at Castlecary near Falkirk, Sheena chose her products with great care: "I went to visit the team there and spent several hours going through what I was going to use on the show garden with Emily. She was so helpful and patient and I was really chuffed to see that she had travelled down to Chatsworth to see the garden in person," explained Sheena.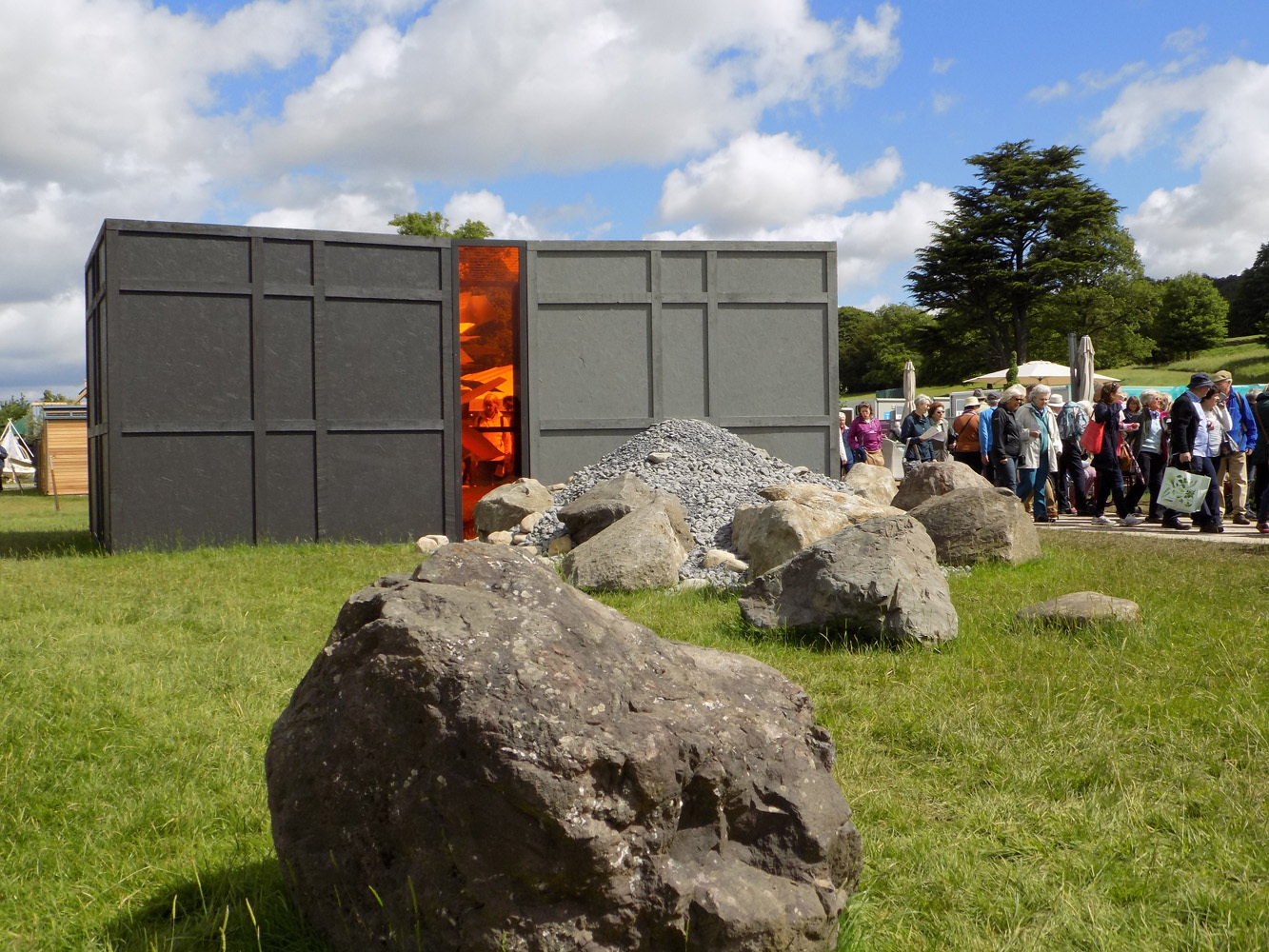 A 'landslide of glacial boulders' featuring CED's Celtic and Gabbro boulders surrounded two 3-metre high 'oppressive' cubes, evoking a sense of powerlessness and inability to communicate in words. Between the cubes, an acrylic panel displayed symbolic blank sheets of paper.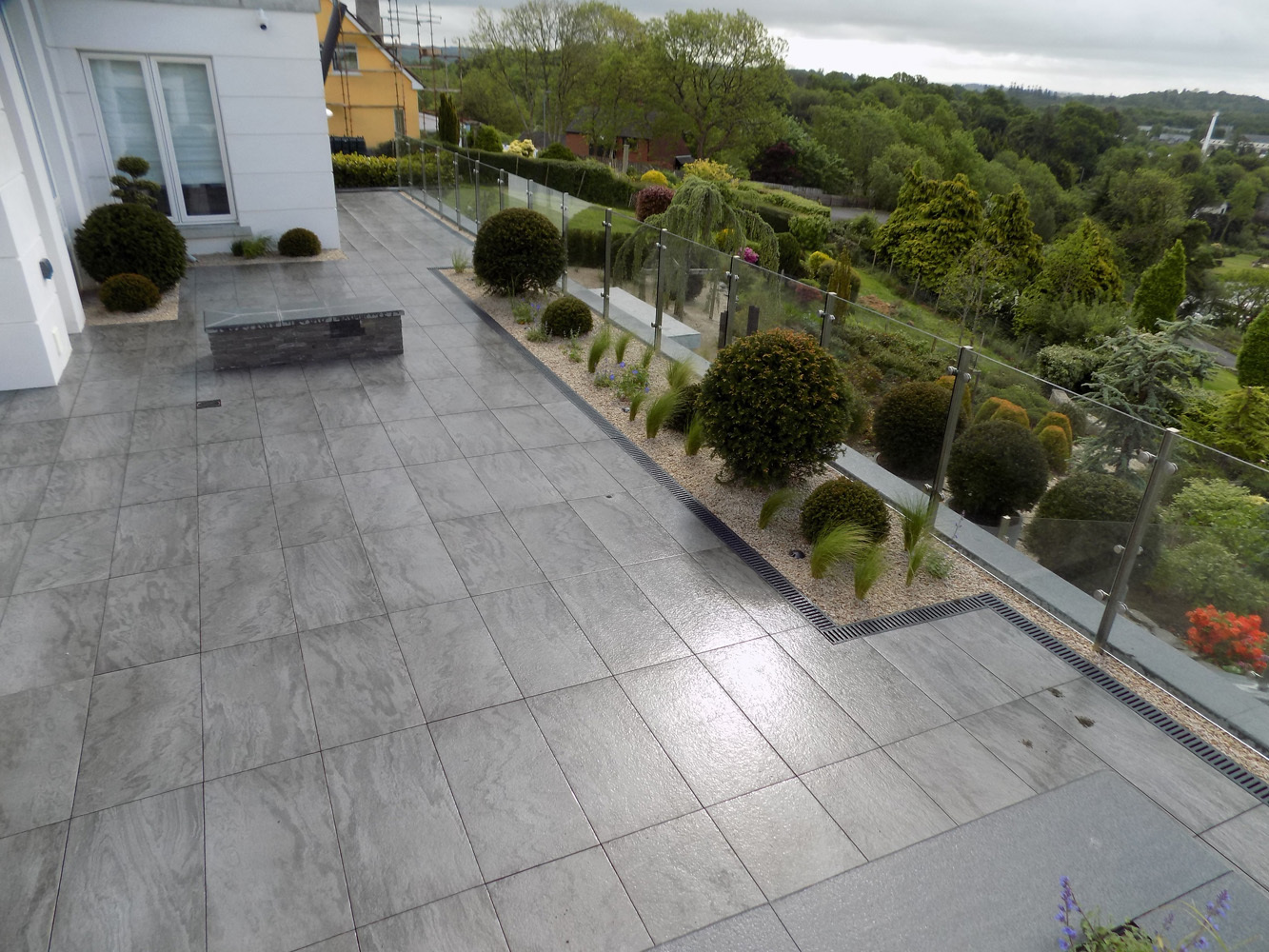 "I wanted to highlight that many people are not able to express themselves easily, either due to conditions like autism or because of oppressive regimes," said Sheena. "Words represent power. The powerless inhabit the wordless cupboard. This work was an expression of the oppression of the powerlessness."
Sheena's relationship with CED dates back to her first show garden, at RHS Tatton in 2009, for which she won a gold medal. Since then she has chalked up an enviable list of gardens including exhibits at RHS Chelsea, RHS Hampton – her Sloth: Quarry of Silences won best conceptual garden in 2014 - and RHS Tatton. Watch this space for her next cutting-edge design….
Designer: Sheena Seeks Contractor: Eden Landscapes Projects Ltd Sponsors: CED Materials: Celtic Boulders, Gabbro Boulders, Icelandic Black Pebbles, Flat Grey Pebbles.
This news posted on 7th Jun 2017