CED Donates To London Terror Attack Victim For New Family Garden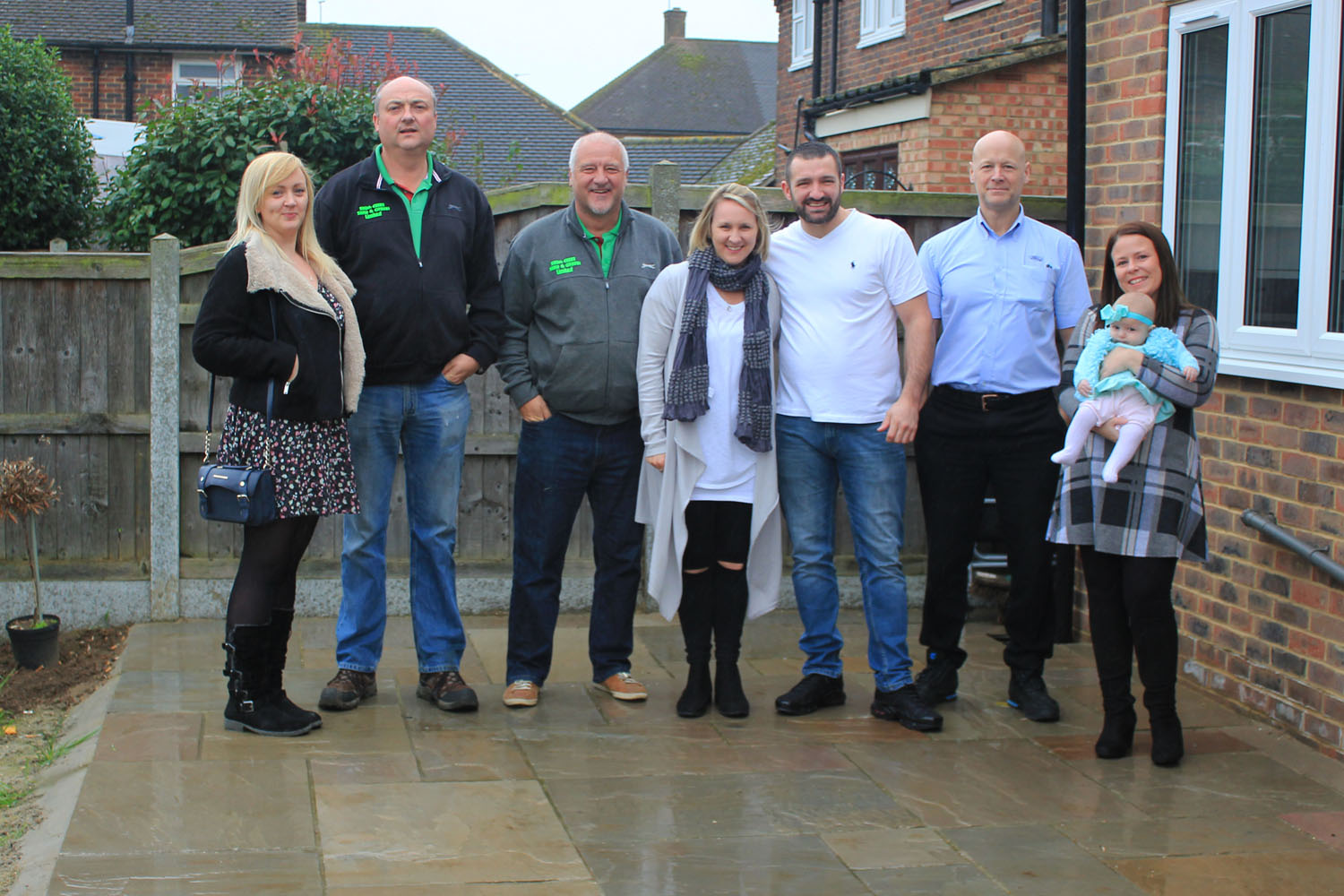 When they saw that there had been another terrorist attack on the news on June 3rd 2017, Brett Freeman's family had no idea that he was in London at the time. But Brett had been stabbed four times in Borough Market by one of the terrorists in the horrific attack and had suffered puncture wounds to his lungs.
Luckily, Brett began to make a recovery in hospital, but things were progressing slowly after he contracted an infection, causing complications. Understandably, his time in hospital put enormous pressure and upheaval on his young family, especially with his fiancé expecting their fourth baby due at any time, and childcare having to be shared between other supportive family members.
Before the attack, Brett had intended on refurbishing the family garden, following on from a newly completed house extension to accommodate the new baby. With abandoned construction debris taking up most of the garden and a half-laid muddy patio, the three children had nowhere safe to play outdoors for the whole of the summer – and there was a general sense of the incomplete project adding additional pressure to an already stressful situation.
Katie Sutton, Brett's Aunt, made the decision to take matters into her own hands and help make the garden and house ready for when Brett was finally discharged from hospital. She contacted the local paper, the Thurrock Gazette, to see if anyone from the community could help. CED Stone Group heard about the story and we were eager to help, so we decided to donate our Riven Indian Paving Project Packs to the family.
Paula Chalmers, CED's Marketing Manager, said: "We're proud to be a part of a local community that helps each other out in times of need. We look forward to seeing the finished garden and we're incredibly honoured to have contributed towards it. We hope the garden brings joy and comfort to Brett's family and friends, and hope it can be a space that they can enjoy together after such a traumatic and stressful time."
Other businesses contributed – Dominic Harris on behalf of Ford Motor Company, visited to clear debris from the garden and a local skip company Sharp Skips also supported the cause. Gary Seaman and Brian Warren from South Essex Sand and Gravel provided several deliveries of sand and cement for the preparation and laying of the patio slabs. Some of Brett's friends laid the paving themselves, and now the garden is on it's way to being a safe place for the family to enjoy. Last week, CED went to take a look at the paving, say hello to Brett and the family and meet the other local contributors. The story featured in the Thurrock Gazette this week, which you can see here.
This news posted on 28th Nov 2017