Coming Up Roses: CED Donates to the 'Cuprinol Kaleidoscope of Colour' Rose Garden at Bloom in Dublin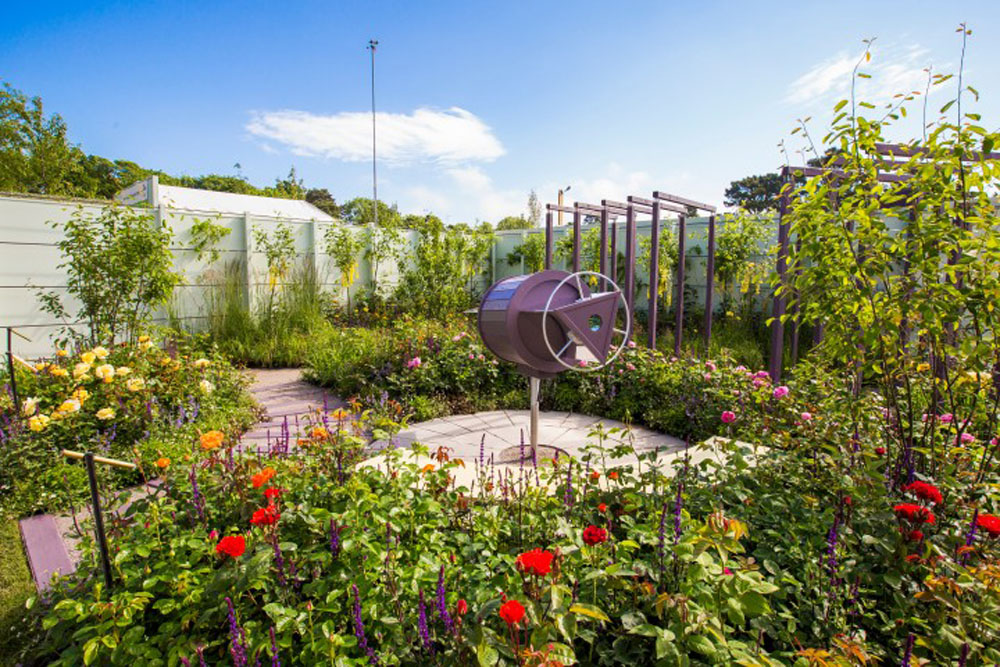 Visitors to Bloom in Dublin can expect a feast for the senses this weekend when they visit the 'Cuprinol Kaleidoscope of Colour' garden, which features in the medium sized garden category at Bloom. The conceptual garden features a contemporary take on the traditional and centuries old rose garden. Post show, the garden will be donated to the Enable Ireland children's service in Jigginstown, Co Kildare, which supports over 1,000 children with disabilities.
The garden, co-designed by the award winning creative agency Boys & Girls and Architect and Garden Designer James Purdy from Belfast in collaboration with Cuprinol, investigates how we perceive and engage the use of colour.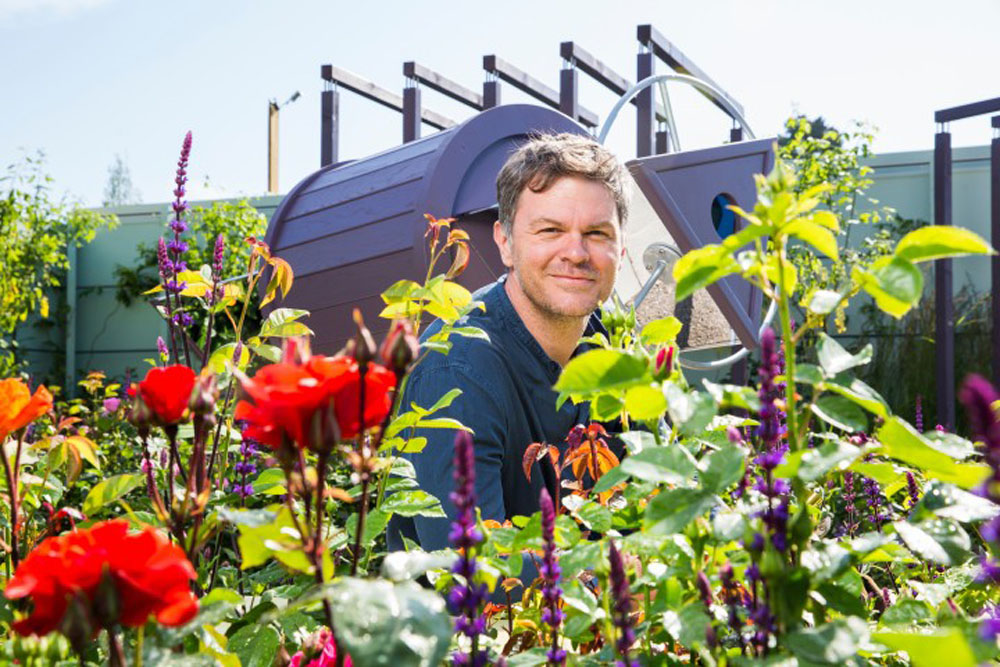 "The concept was to create a garden that worked colour with a piece of reflective sculpture, so that the vision of the kaleidoscope is carried across the whole garden. We wanted to challenge the traditional by using roses as a contrast between the soft and hard. "
The giant kaleidoscope itself sits at the heart of the garden; it is made of mirror and suspended on an elegant metal work. Those who peek through the Kaleidoscope will enjoy a visual feast of roses paired with vibrant Cuprinol shades, which together creating a playful and surreal visual experience. The dual combination of colour and intoxicating rose petal perfumes will create a sensory experience like no other.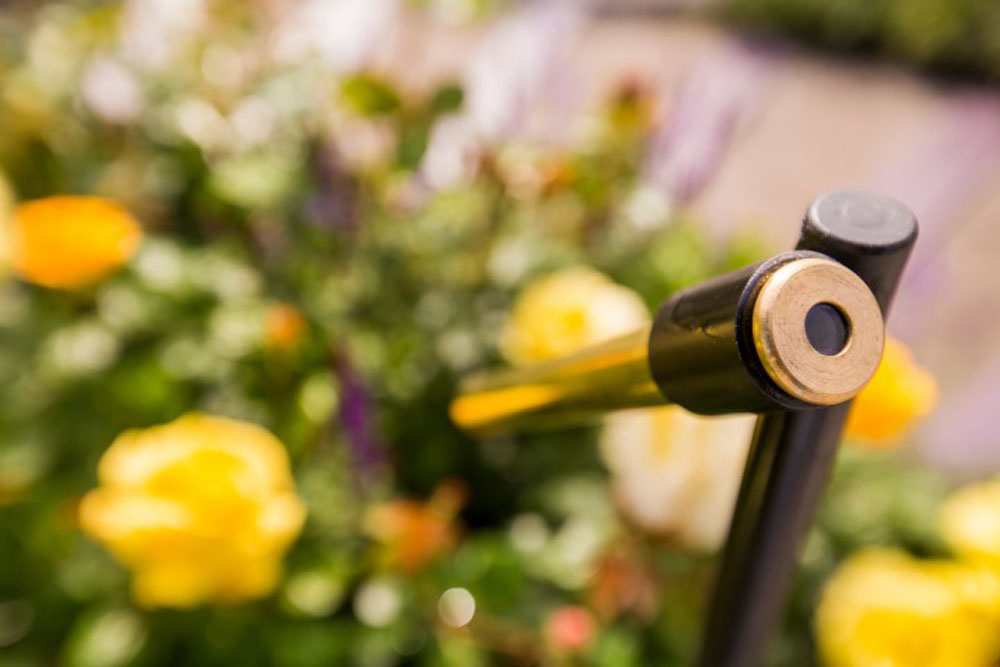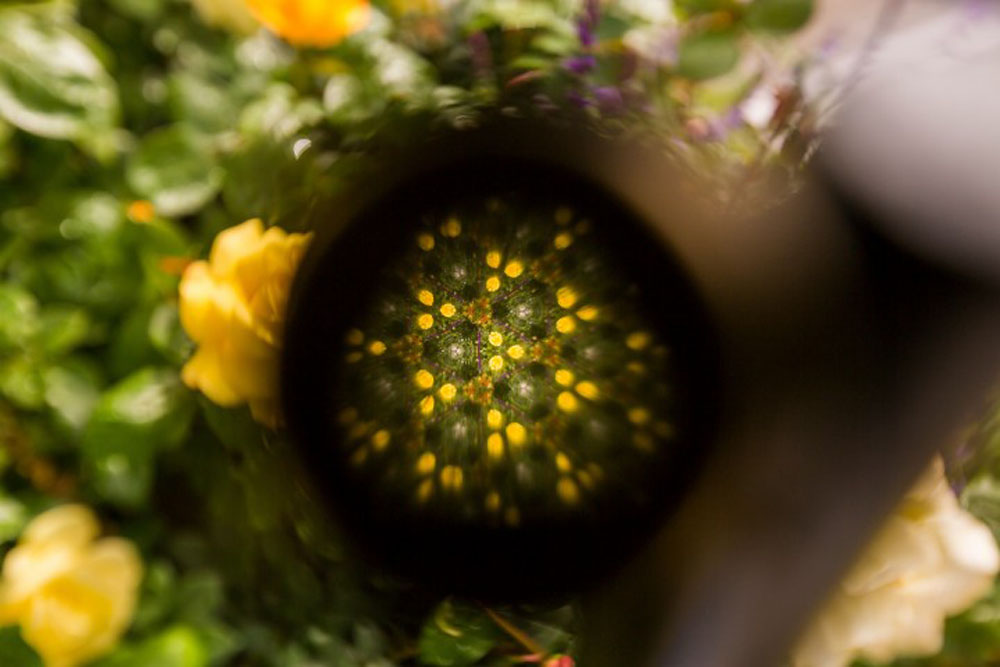 The main body of planting blends a carefully selected variety of Roses, Wisteria, Salvia Nemorosa and Astrantia with popular Cuprinol Garden Shade colours including Seagrass, Lavender and Fresh Rosemary.
Working closely with a local nursery to create a vibrant, colourful and highly scented planting palette, the colours of the garden will capture the attention and imagination of visitors. The Rose, a plant derived from classical origins and well known to the public, will form the main body of planting in the garden as a flower that can be successfully incorporated into the very heart of a conceptual modern designed garden.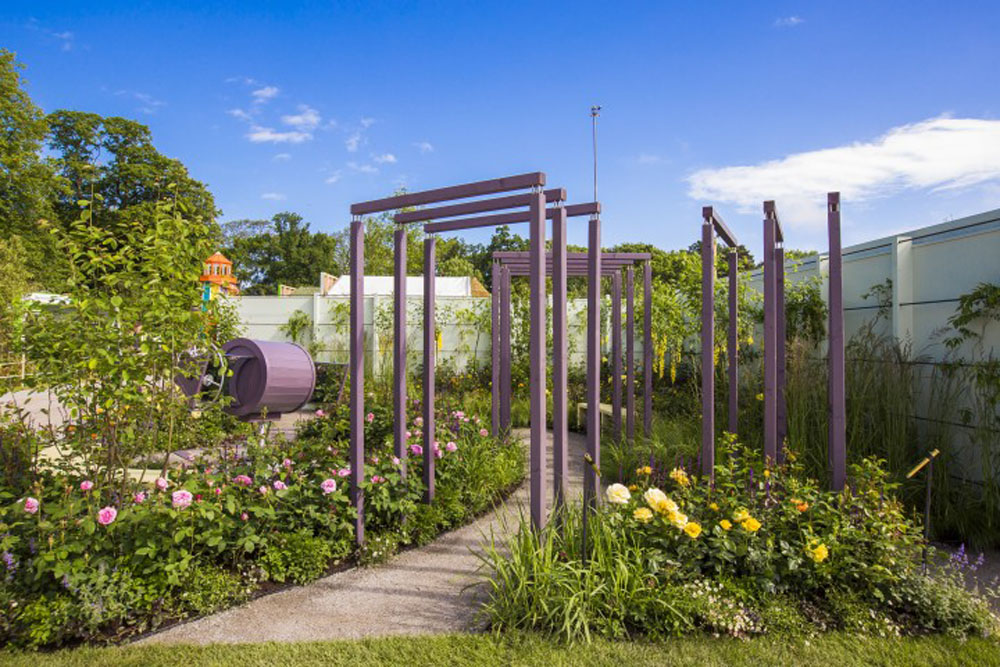 CED have donated three pieces of Grey Sandstone circles to the garden which have been laid around the bottom of the microscope, and Bronze CEDEC footpath gravel for the central paths. Made from granite or quartzite, CEDEC is tree-friendly and does not affect the soil's pH balance.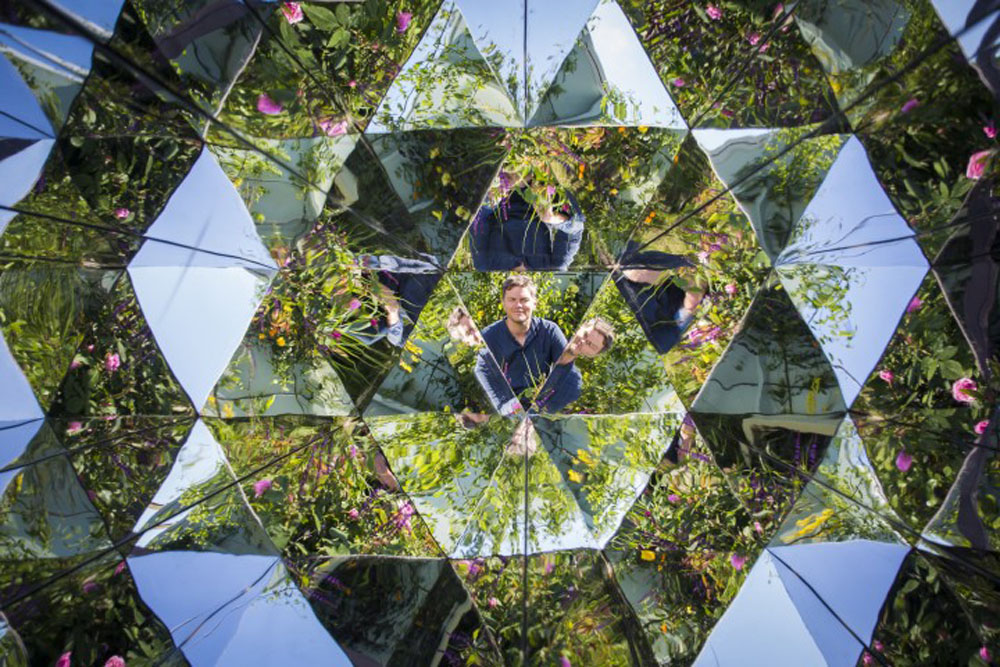 *all photos copyright http://www.keitharkins.com
This news posted on 2nd Jun 2017