CED Natural Stone Launch SuperCEDEC® into 2013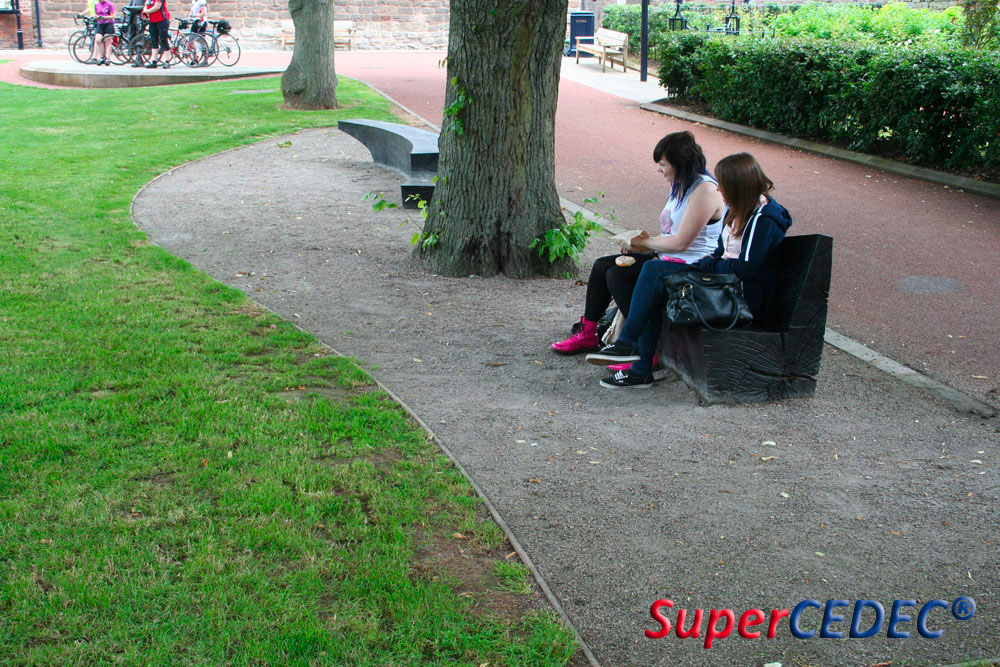 CED have developed SuperCEDEC® to allow the successful use of the established CEDEC® to be extended into some of the more awkward applications where it is not ideal, such as high usage areas and when adjoining hard paving.
SuperCedec® uses Cedec® as the base material with natural and organic additives to produce a firm surface that is resistant to scuffing and being kicked around.
The permeable nature of this exciting new product combined with its stable structure makes SuperCedec® ideally suited for use in urban tree pits and footpaths.
CED have trialed and tested SuperCedec® over the past two years and the results have led to the product being supplied for use in projects across the UK. SuperCedec® Red was chosen byRobert Myers Associates, for use as the surface for two extensive tree pits with quite heavy pedestrian usage at Hereford Cathedral. The standard Cedec® was also used for less sensitive areas around the Cathedral, which has resulted in a pleasing, overall uniform appearance.
Robert Myers commented, "We specified red SuperCEDEC for the informal seating areas beneath mature trees in the Close at Hereford Cathedral, where a firm but permeable surface was required. The material has withstood heavy use and has held its shape well; it has formed a natural looking, hard wearing, porous surface that appears entirely at home in its historic surroundings."
SuperCedec® Gold was more recently chosen to be laid at a medical centre in Hull. This came about after the design architects expressed their concern about the new tree line and a suitable pathway material that would allow for access along the trees and give free drainage. SuperCedec® was the solution.
Although SuperCedec® has been designed for pedestrian application, occasional use by emergency vehicles, cars, lorries or maintenance equipment will not cause any significant damage, providing the laying instructions have been adhered to. In order to function effectively SuperCedec® needs to be rained and walked upon, and it will also function undercover if watered. For a copy of the laying instructions and maintenance advice please click here.
SUDS Compliant
Hard Wearing
pH Neutral
Porous
Firm Surface
Natural Appearance
Easy Installation
Available in three colours; gold, red and silver, SuperCedec® is stocked throughout CED's nationwide depots. For prices and further info please contact your local depot.
This news posted on 1st Jan 2013