CED Products on C4's Grand Designs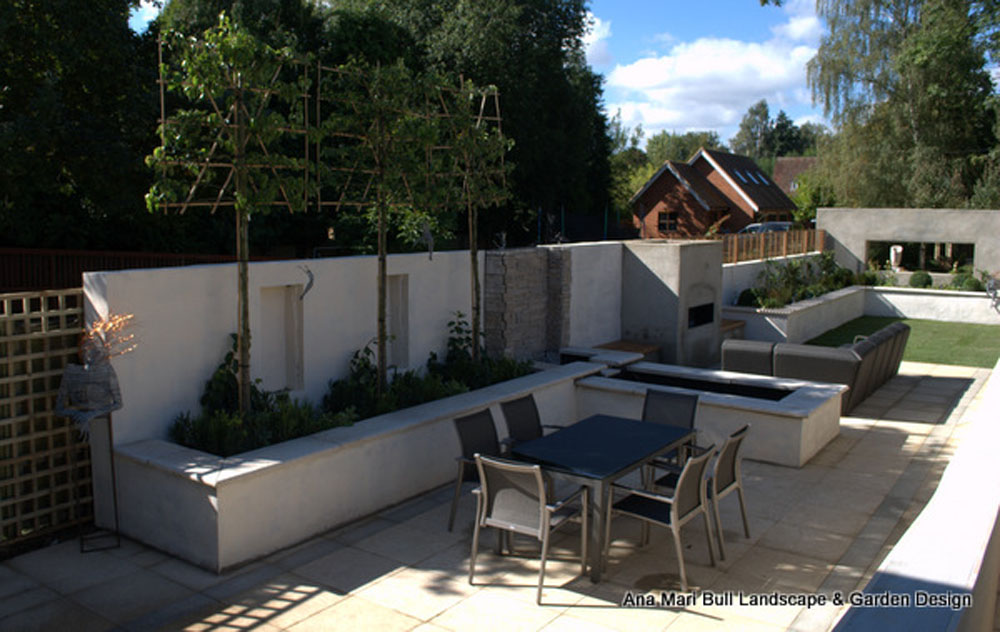 Last night's episode of Grand Designsfeatured the building of a luxury home on the site of an old boat house in Henley on Thames.

The garden on site is an irregular shape, of over 100m long but only around 8m wide. With the creative work of Ana Mari Bull, a freelance garden designer, the garden was brought to life. Ana Mari Bull, who has a post-graduate degree in residential landscape architecture from the Oxford College of Garden Design, approached CED at the Landscape Show 2012 to work with her on the project by supplying suitable materials.
Over 250m2 of Yellow Granite paving were supplied for the patio and wall coping, a small amount of Silver Grey Granite paving for the outside terraces and also Rustic Granite Tier panels to create the stunning water feature. The large amount of yellow granite was chosen to complement the two dominant colours that the house was restricted to; a pale cream render and the grey framework. The subtle, yet warm tones, of the yellow granite matched perfectly as did the soft touches of the silver grey.
Ana commented, "Working on this Grand Designs garden has been the most amazing experience. The Legacy Gardensteam have worked a miracle to bring my design to life, cramming in about 3 weeks' worth of work in just 4 days. When the first pieces of yellow granite were laid, the connection between the house and the garden was forged and the design really started to take shape. I'm so happy that CED ltd was part of the experience and working with them was great. I will look forward to many more collaborations in the future. "
This news posted on 27th Oct 2012