CED Stone Group donate Icelandic Pebbles to RAF Shobdon WW2 Memorial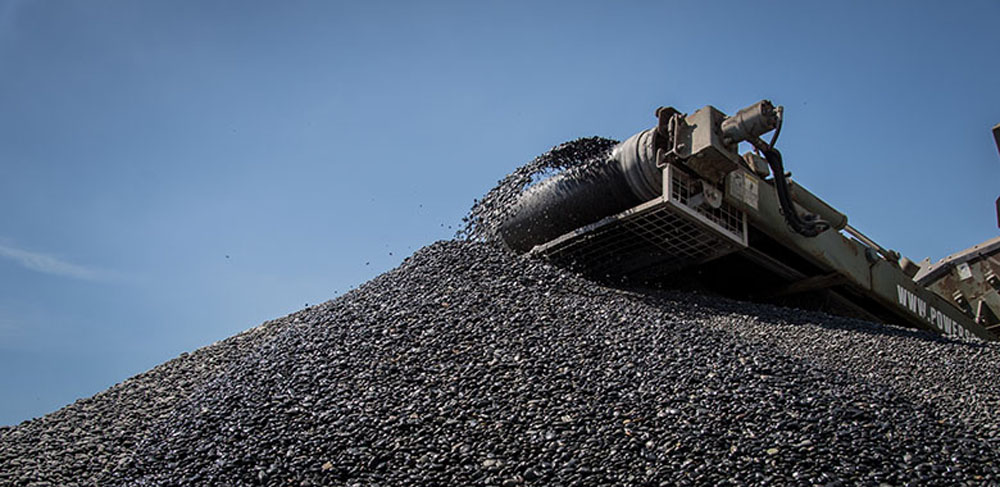 RAF Shobdon, as it was during WW2, is now an airfield operated by the Herefordshire Aero Club. It was one of the main Glider Training Schools where Army and RAF pilots were trained to fly the large troop-carrying and cargo gliders that were used in Operations in Norway, Sicily and Burma, as well as in the D-Day landings, Arnhem and the crossing of the Rhine. Some 1,345 glider pilots, 291 instructors and 218 tug pilots trained at RAF Shobdon between 1942 and 1945. During the training 19 people died. After raising sufficient funds through donations, the Herefordshire Aero Club built a memorial to all of those who lost their lives at RAF Shobdon during WW2. This memorial was commemorated on 11 Sep 2016, and the names of the 19 pilots killed during training are inscribed on the granite memorial plaque. Nigel Tonks, who has been a member of Herefordshire Aero Club for 14 years and is one of the people behind the project, feels passionately about the memorial:
"A lot of people came here during the war and gave their lives for our freedom and I just feel that should be recognised."
Having used all of their funds to build the memorial, the team were in need of horticultural and landscaping support. So on Armistice Day 2016 a call for support went out to local horticultural and landscaping companies asking for free plants and free landscaping advice. In January 2017, a team of volunteers and a class from Shobdon Primary School pulled together to complete the RAF Shobdon war memorial.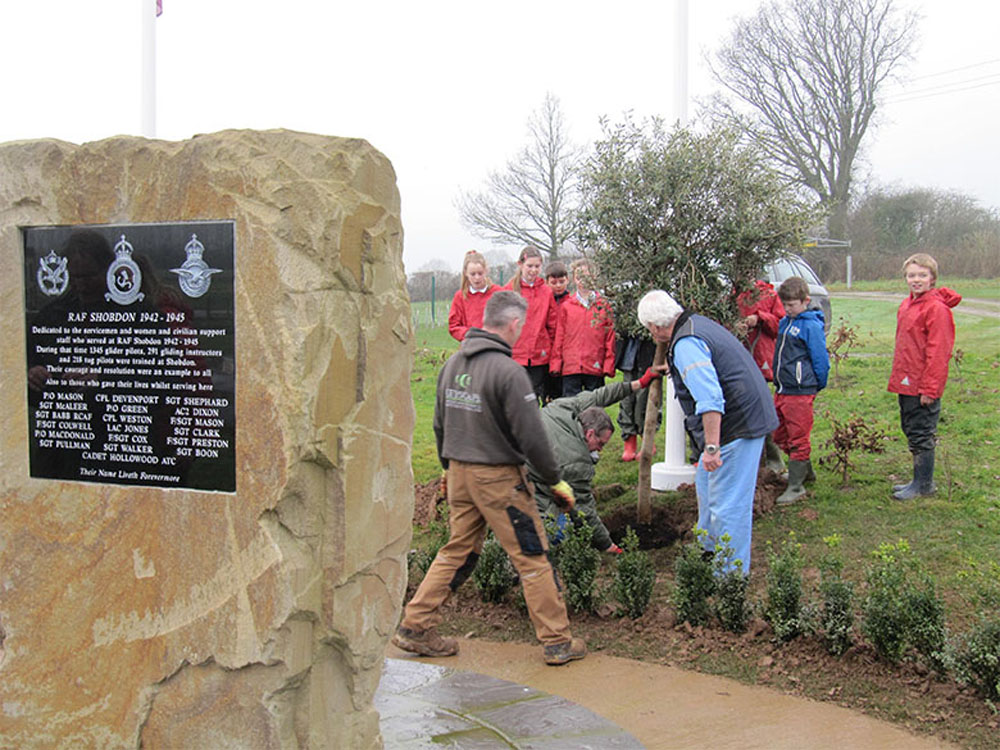 Finally, the site needed gravel as a finishing touch to the newly laid paths and box hedging. CED Stone Group generously offered to provide the 6 tons of Icelandic Pebbles and deliver them for free from Essex. Sourced from Stokksness in Iceland, the blue and grey tones of these volcanic pebbles intensify and darken when wet, creating a visually dramatic effect in the rain. CED Stone Group specialise in the supply of natural stone paving and actively encourages the use of stone throughout the landscape and construction industries, with over 40 years of experience in this area. CED Marketing Manager Paula Chalmers explains:
"I received a request to support the RAF Shobdon memorial garden from Liz Parker, who CED had worked with when supporting the UCARE Garden at RHS Malvern 2017. The memorial project was for such a worthy and important cause and we were very keen to help Bob Walters and his team. With such inspiring efforts by all involved CED are truly honoured to donate the materials needed to help finish the surrounding landscape."
Bob Walters, who is ex-military, has worked tirelessly on this project from the start, and is thrilled with the amazing support shown by CED Stone Group:
"I am overwhelmed by CED Stone Group's generosity in supporting our glider pilot memorial."

The Shobdon Memorial Team
For the last 40 years CED Stone Group have been sponsoring garden designers and landscaping professionals. Last year alone, CED supported over 23 RHS show gardens and trade stands. Already this year they are donating materials to three of the RHS Chelsea show gardens:
Mind Trap mental health awareness garden by designer Ian Price
Through the Microscope for Breast Cancer Now by designer Ruth Willmott
Beneath A Mexican Sky by designer Manoj Malde
As well as the show gardens at RHS Chelsea, CED are also supporting the trade stand for the internationally acclaimed sculptor David Harber. Not only do CED regularly sponsor prestigious show gardens and trade stands, they have also been chosen to be the main sponsor of The Society of Garden Designers (SGD) Awards 2017. The annual competition held by SGD one of the highlights of the horticultural and landscaping year, recognising the best of British garden design talent. Giles Heap, Managing Director of CED Stone Group, states:
"We are extremely proud to sponsor the SGD Awards. Over the past 40 years, I have had the privilege of providing materials for many truly talented and inspirational designers, which has driven us to discover some of the most innovative and interesting hard landscape products in the world. Long may this continue."
For further information about CED Stone Group and our products or about our wonderful projects, please do not hesitate to contact: .(JavaScript must be enabled to view this email address)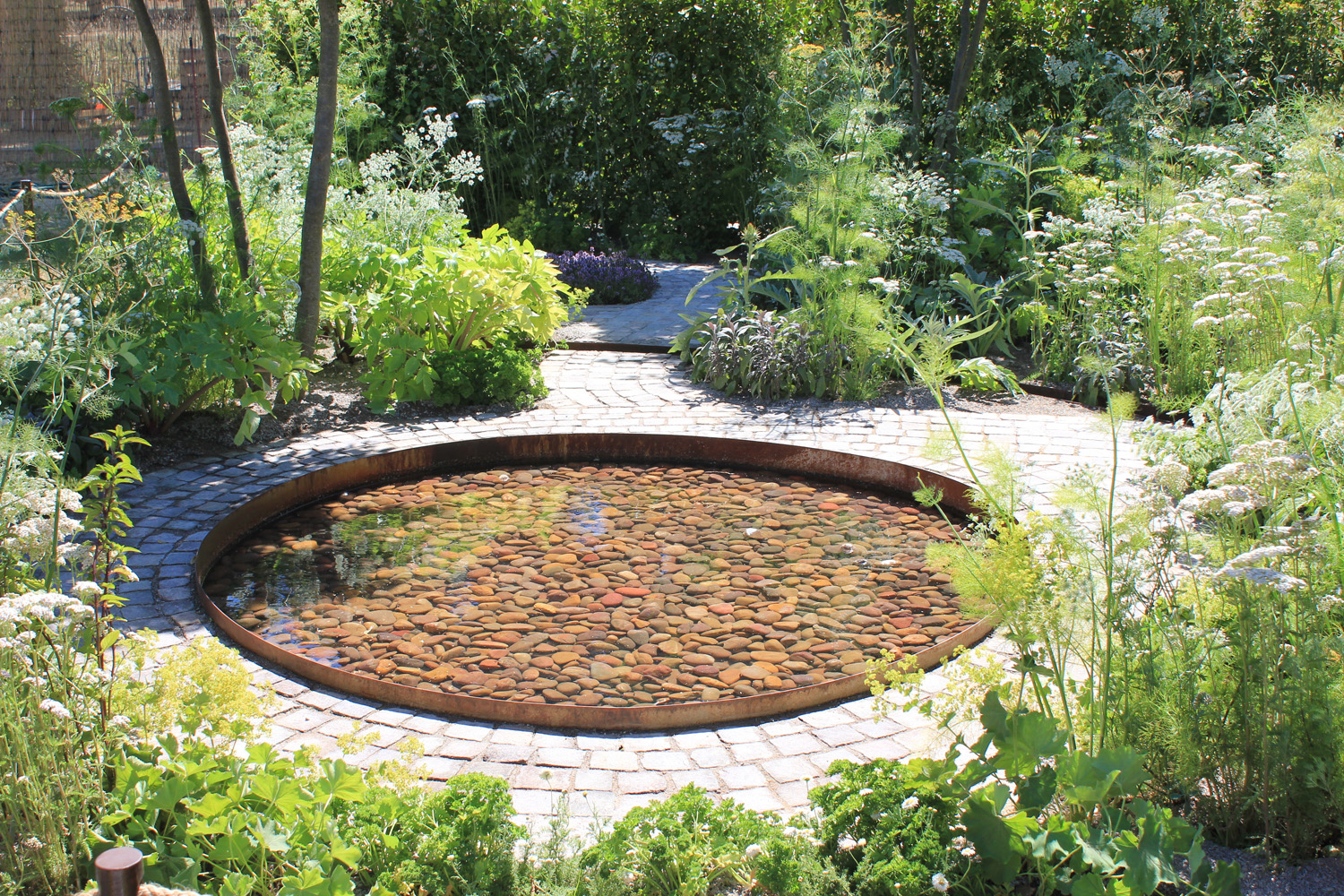 This news posted on 10th Apr 2017