CED Stone Group Donates Advent Calendars to Local Foodbanks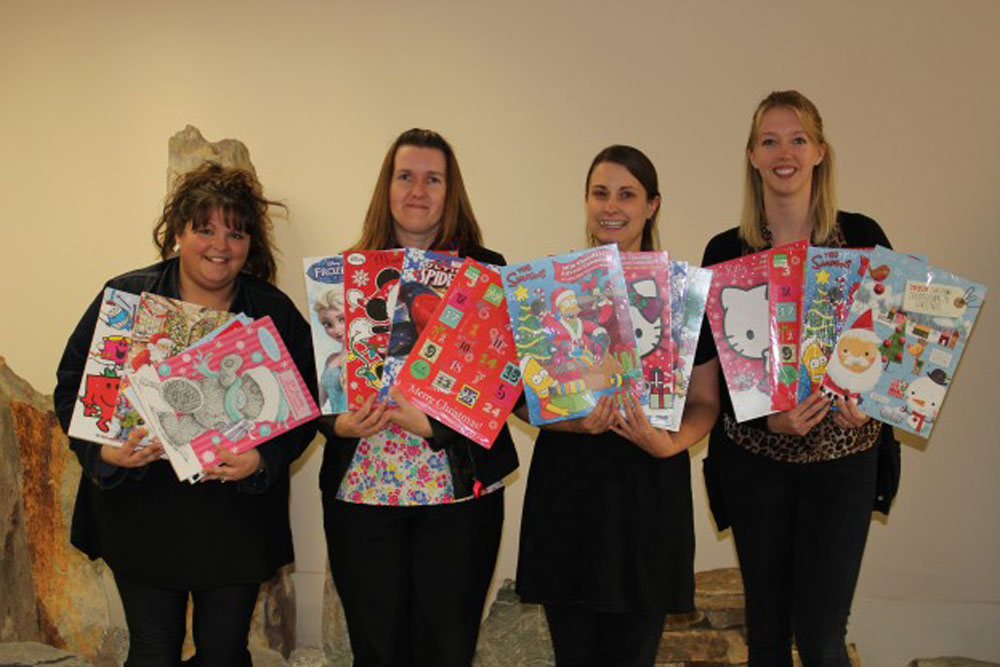 Generally over the years, rather than sending Christmas cards within the workplace, CED Stone Group have collected donations for a charity chosen by the staff. This year was a little different as the chosen charity – suggested by Kerry-Anne Austin, our Logistics Administrator – was to donate advent calendars to local foodbanks.
During November, a small gathering of celebrities endorsed an idea for the more fortunate to donate advent calendars to foodbanks, in bulk if possible, or maybe just an extra one included in the weekly shopping. The thought behind this was that it gives parents who have to use foodbanks one less thing to worry about.
Kerry-Anne Austin said, "Around this time of year we all start to plan our own Christmases with friends and family, and tend to overlook the less fortunate with our busy day-to-day lives. With a little generosity and Christmas spirit, we are proud to be a part of this wonderful cause and put a smile on a child's face this Christmas"

We decided to donate the advent calendars to two foodbanks local to our head office in Essex. Both are from The Trussell Trust foodbank network, who work in partnership with local churches and organisations to bring foodbanks to communities across the UK. There are now over 275 foodbanks in the network and all rely heavily on donations and support from charitable trusts and businesses to provide this much needed service.
Kerry-Anne did a great job collecting money from all the staff, which was then doubled by CED. This enabled CED Stone Group to raise enough money for 161 calendars. The donations were split between Thurrock and Rainham foodbanks who were extremely grateful.
Ashley Lovett from the Thurrock foodbank said, "Thurrock foodbank exists to meet the needs of those in food crisis, but thanks to the generosity of CED and others we have been able to do a little bit more than that this Christmas. We know that an Advent Calendar won't resolve all the problems children face, but for 24 days this might just remind families who are struggling to put food on the table that other people in their community are thinking of them."
For further information on our selected foodbanks visit http://thurrock.foodbank.org.uk/ http://rainham.foodbank.org.uk/
This news posted on 30th Dec 2014