CED Stone Group Help Support Greenfingers 44th Garden at "Little Havens Hospice"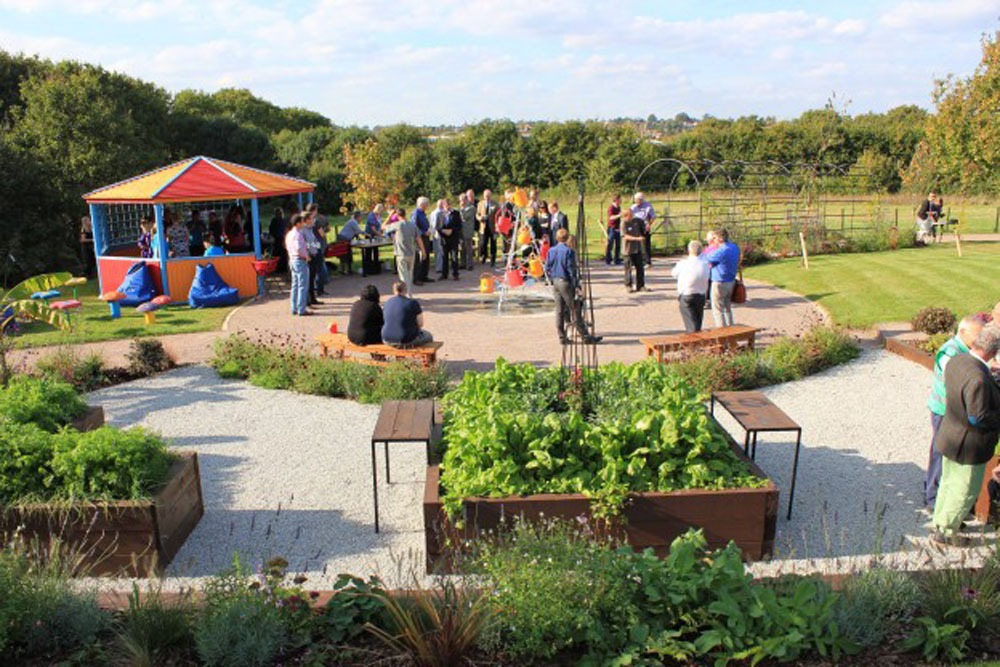 Late last year CED Stone Group, supplied Little Havens Hospice with stone products for the design of their interactive 'grow your own' garden, made for the children at the hospice. The garden was designed by Eden Horticultural Ltd in collaboration with Emma Hanford from Greenfingers Charity.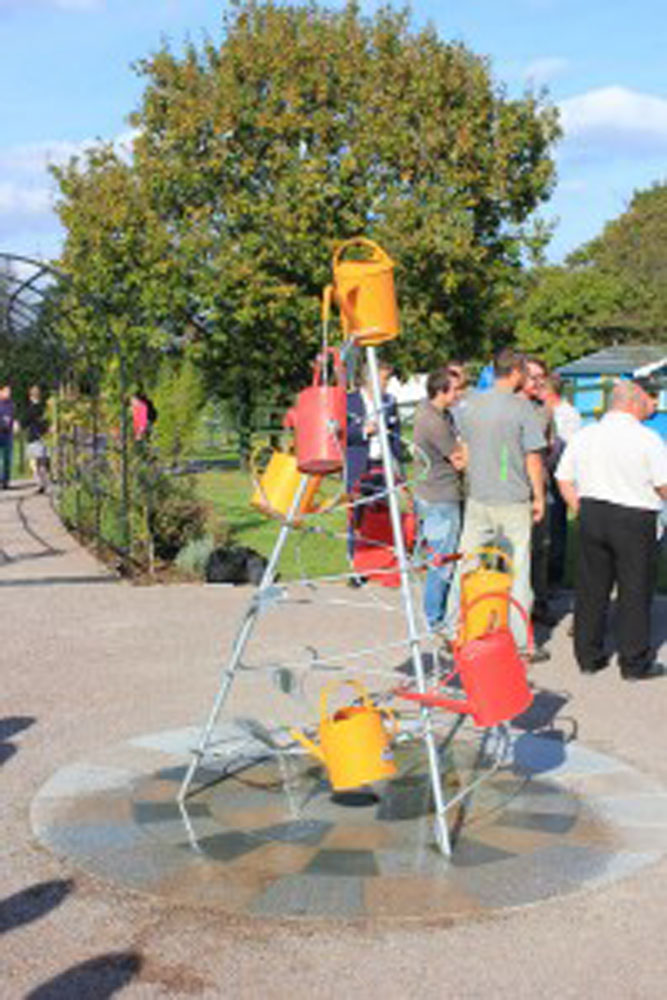 "When I was approached by Matthew Wilson in his role as Chairman of the Greenfingers charity, to see if we would support their work for the Little Havens Hospice, I didn't hesitate. If any of you wonder why, go and see for yourself what they do and you won't have to ask again, instead you will find yourself leaving a donation," said Giles Heap, CED Stone's Group Managing Director.
We supplied a 2.6m circle with a square-off kit that consists of a combination of silver grey, blue grey, red-grey and yellow textured granites. Granite sawn and textured paving and setts were selected as they are very durable, have a flat even surface and will require very little maintenance. The mixture of textures will also provide different tactile feelings adding another play element to the scheme. Also supplied at a reduced rate was CEDEC® red footpath gravel, Cedagravel® sheets, Silver Grey Granite aggregate, and sandstone setts for the perimeter of the CEDEC® circle.
Silver Grey Granite contained in Cedagravel Gravel Stabilisation System Cedec Red Footpath Gravel and Sandstone SettsLR
Giles Heap continued, "In creating this beautiful space, the team from Greenfingers have conceived and delivered to a fantastic standard, something of real beauty and true emotional benefit to both the guests of Little Havens and their families. To have been able to play a small role in creating this legacy makes all of us at CED, very proud."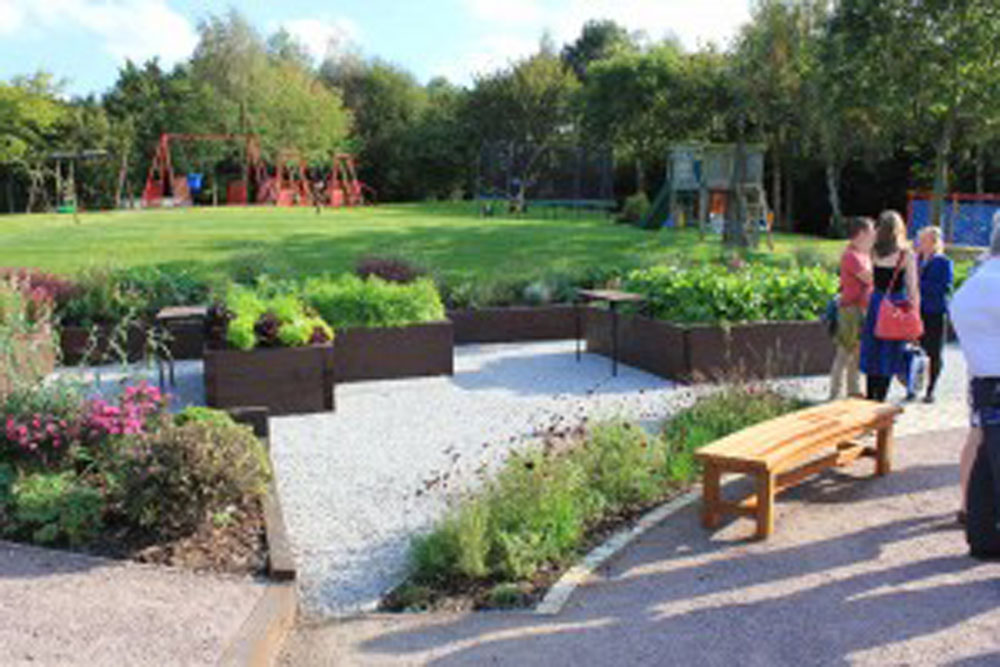 The garden is now open and located at Little Havens Hospice, Thundersley, Essex SS7 2LH. This new garden at Little Havens Hospice is the 44th garden Greenfingers has created.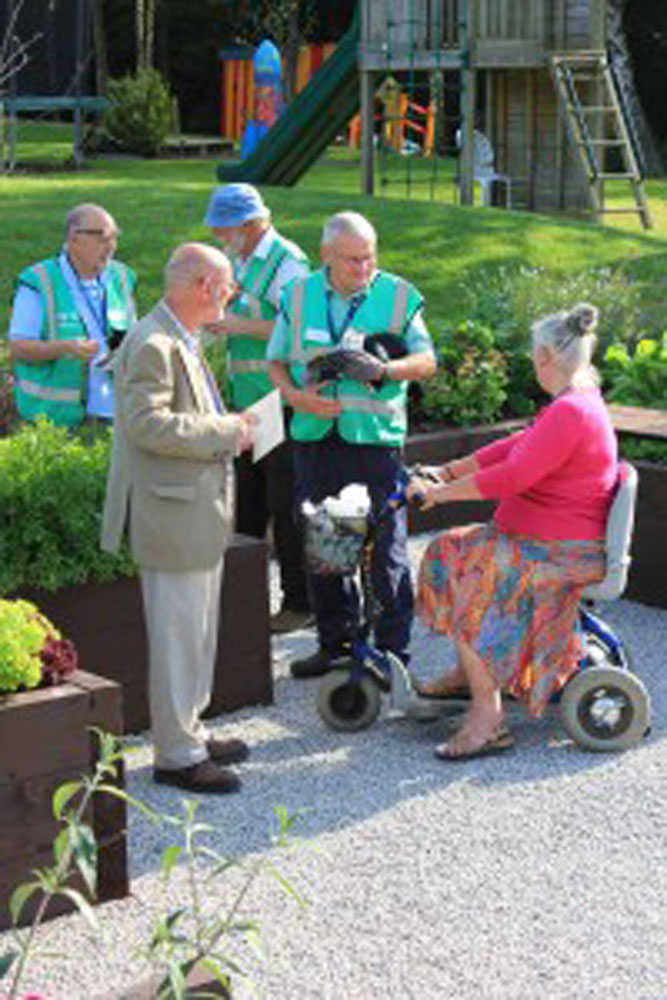 As a small national charity located in thSilver Grey Granite contained in Cedagravel Gravel Stabilisation System LRe UK, Greenfingers is committed to supporting children who spend time in hospices around the UK, along with their families, by creating inspiring gardens for them to relax in and enjoy.
The charity is devoted to crafting beautiful, well-designed outdoor spaces for the children to enjoy with family and friends, whether through play and fun, or through therapeutic rest and relaxation.
"Everyone at Greenfingers and Little Havens is extremely grateful for CED's involvement in helping to create this wonderful Grow Your Own Garden for the children at the hospice to enjoy. Thank you so much for your contribution to the project which has allowed us to create a beautiful central area in the garden, where the children can relax, have fun and enjoy the natural environment around them," says Emma Hanford, Greenfingers' Garden Projects Manager.
This news posted on 30th Mar 2015