CED Stone Group Supply to RHS Chelsea Flower Show 2015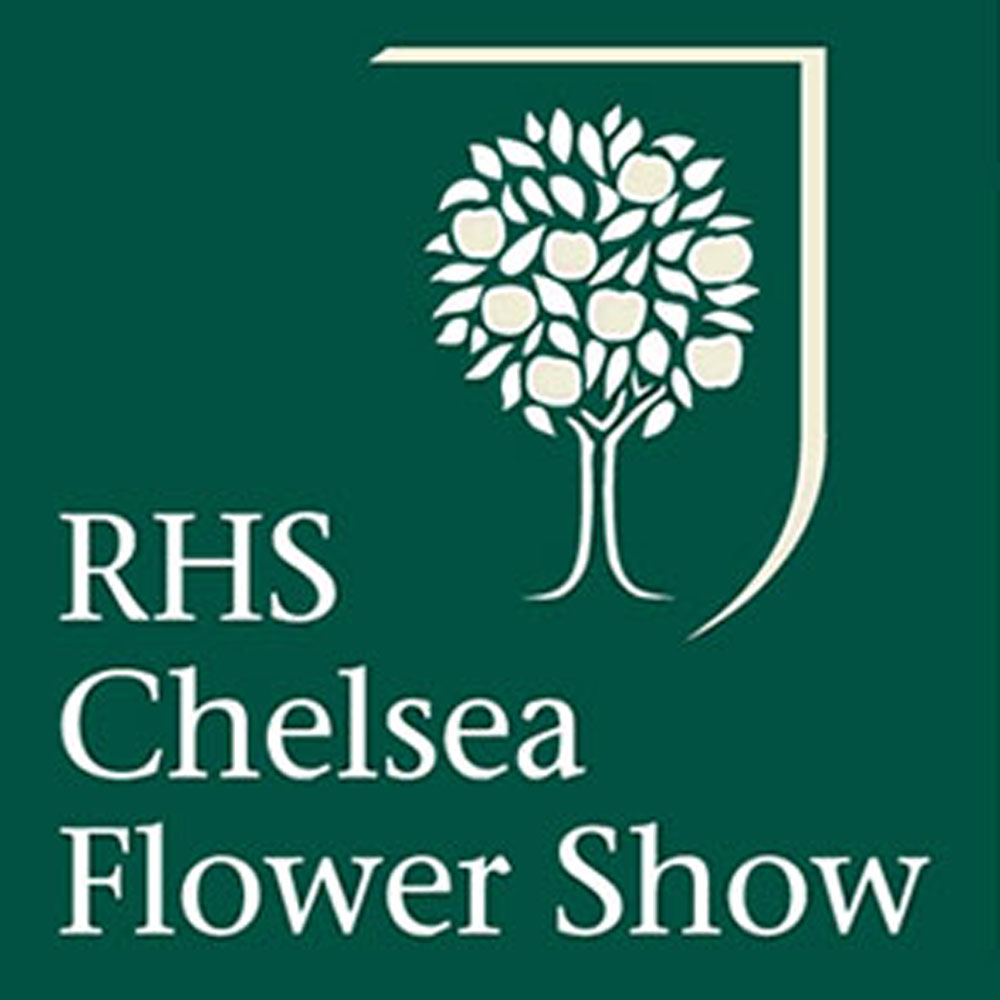 The RHS Chelsea Flower Show is fast approaching and CED Stone Group are excited to be involved in a wide variety of gardens.
With the RHS Chelsea Flower Show just around the corner, designers and contractors are working their hardest to maintain the high standards that are expected in their show gardens. The Chelsea Flower Show has a prestigious reputation, showcasing work from the very best designers and contractors, and CED Stone Group are honoured to be featured heavily among a range of Show Gardens and Trade Stands at this years event.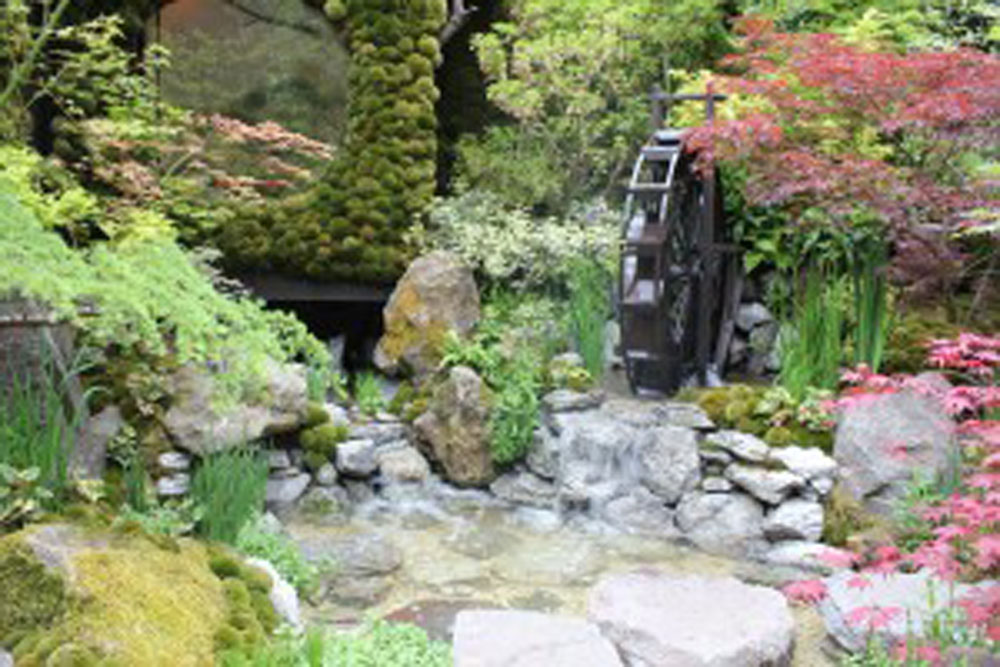 Ishihara Kazuyuki are returning after their success at RHS Chelsea Flower Show 2014, where their garden "Togenkyo – A Paradise on Earth" won both the GoldAward and Best in Category in the Artisan Garden category. This year their garden "Edo no Niwa – Edo Garden" is inspired by the Japanese Edo Period – when art was celebrated in all forms and horticulture therefore became open to all Japanese people.
"Edo no Niwa – Edo Garden" will feature CED's Reclaimed Yorkstone Flags, Grey Paddlestones, Weathered Limestone Rockery, Pearly Quartz Pebbles and Scottish Beach Cobbles.
Charlie Albone has designed an inspiring garden in honour of his late father. "The Time In Between", which will be built by Conway Landscaping, will portray Charlie's life since the passing of his father. The garden is broken down into various sections, each one demonstrating different aspects of his life and therefore triggering a particular emotion. The first section celebrates life and will be made up of beautiful and romantic planting. A water feature will occupy the next section of the garden and will reflect the emotions felt at the loss of someone close. The rear of the garden is a space to sit, connect and communicate with loved ones. The garden will include CED's Tumbled Sandstone Setts and CEDEC Gold.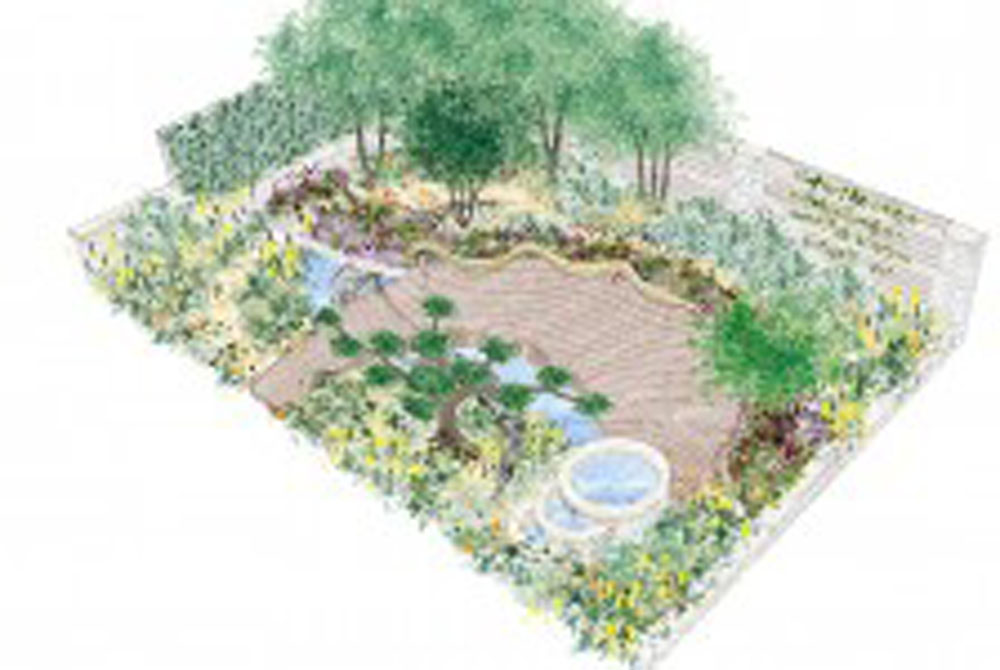 The Royal Bank of Canada (RBC) have commissioned Matthew Wilson to design their show garden and Clifton Nurseries Ltd to construct it. The RBC garden will reflect the work they are doing on the Blue Water project, which focuses on the preservation of fresh water. The garden will therefore illustrate the idea that you can live sustainably and still maintain a beautiful garden through good design and understanding of the plants around you. A third of the garden will be edible, with most plants coming from the Mediterranean where they need minimal water to thrive and grow. For those plants that will need artificial irrigation, the garden will also feature a water harvesting section showing that a garden can still be maintained whilst still reducing the water footprint. This garden will feature CED's Yorkstone, Alcantara Black Hornfels "Dry River-bed", Irish Buff Sandstone Aggregate and CEDEC Bronze.
Tatyana Shynkarenko, from Lace Landscapes Garden Design Company, is new to the RHS Chelsea Flower Show and will be showcasing her design skills in the stunning "Thinking of Peace Garden". Tatyana has teamed up with Landscape Associates who are constructing the garden, which will feature a reflective pool, and a 'Life Compass'. "Thinking of Peace" has been designed to inspire peace, tranquillity and happiness offering a place for contemplation. The garden will be open to everyone, encouraging all who visit to find something for themselves. This garden will feature CEDEC Gold Footpath Gravel.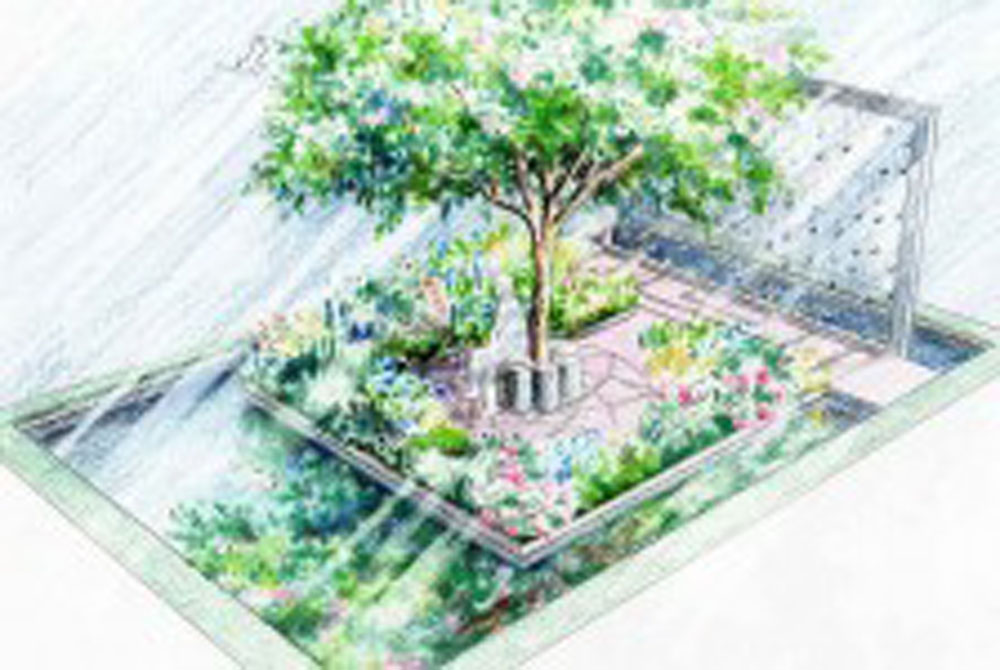 John Tan & Raymond Toh, also new to the Chelsea Flower Show, are working with Landform Consultants to create "The Hidden Beauty of Kranji". The garden, sponsored by Esmond and Uniseal, is inspired by Kranji – a suburb of Singapore with beautiful natural landscapes, home to tropical plants, orchid farms and nature reserve wetlands. The centrepiece of this garden will be made up of a three-meter high, multi-level waterfall. "The Hidden Beauty of Kranji" will feature a variety of tropical plants (some native to Singapore) and CED'sWeathered Limestone Rockery, Green Granite Aggregate, Black Basalt Aggregate and new product for 2015, Tiger Gneiss Feature Stone. In addition to working with John Tan & Raymond Toh, Landform Consultants are also designing and building the "Hartley Botanic Ltd" trade stand, they have high expectations this year, as last year this stand was awarded the 'Best Trade Stand Medal'. This years stand will feature CED's Cedagravel filled with Cotswold aggregate. Hartley Botanic will be showcasing their high quality ­greenhouses.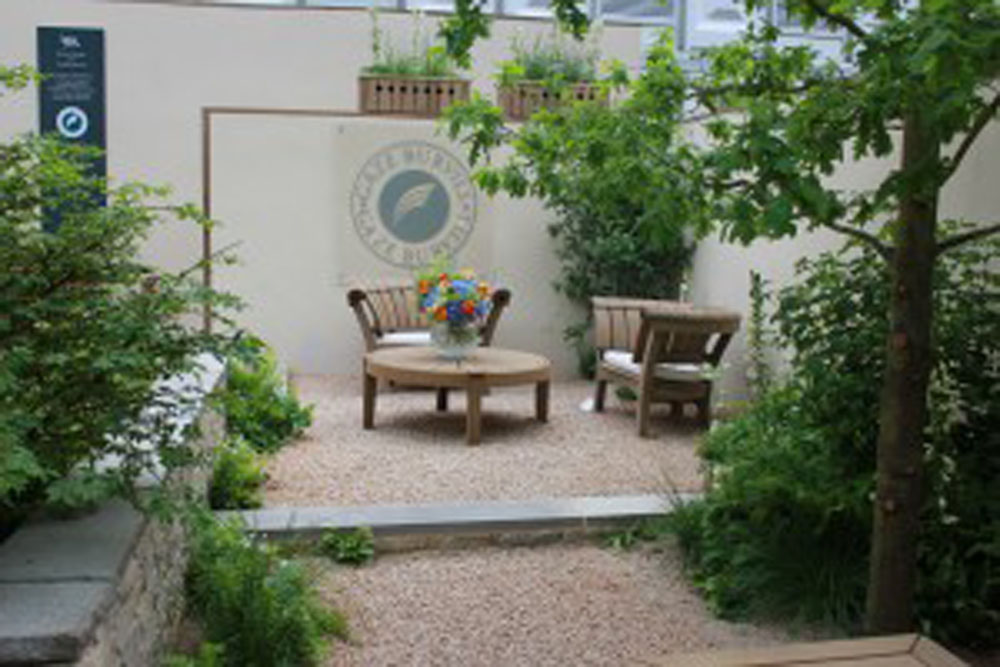 Gaze and Burvill return to the show this year, with their trade stand designed by John Wyer and constructed by Bowles and Wyer. Located on Main Avenue this will feature materials supplied by CED including Purbeck Walling, Troughs and Rockery Stones, Granite Coping Stones and Granite Steps and Buff Aggregate. Their stand will also include an à la carte kitchen where they will be welcoming top chef Shaun Rankin, who will cook for their VIP event on the Tuesday of the show. Sculptors, Lorne McKean and Tanya Russell have teamed up to present their sculptures on their trade stand. They have commissioned Ben Edward, who is new to the RHS Chelsea Flower Show, to design and build the stand that will reveal Lorne and Tanya's horse and dog sculptures. Using CED's Cathedral Rustic Setts andGolden Flint Gravel we are looking forward to seeing Ben's creation.
We would like to wish all involved at RHS Chelsea Flower Show 2015 the very best of luck and look forward to seeing the final Show Gardens and Trade Stands.
CED have been supplying materials to gardens at the RHS Chelsea Flower Show for over 25 years and look forward to continue to do so in the future.
This news posted on 28th May 2015