CED supplies Mega boulders to Victoria Park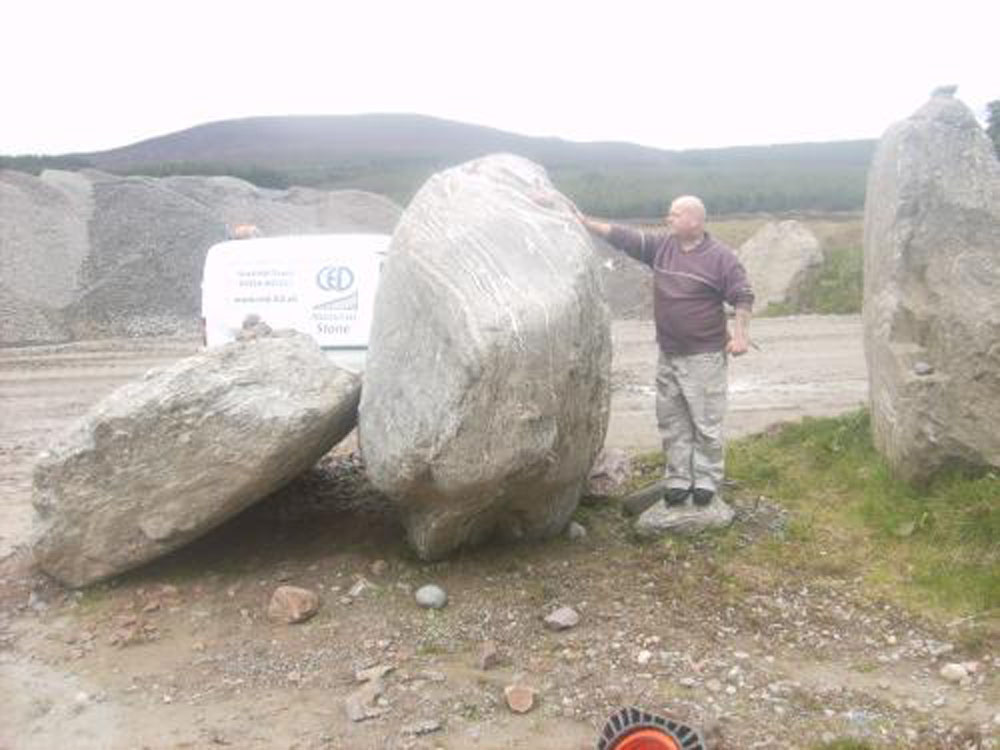 Ambitious plans to revamp historic Victoria Park are under way. A £12 million refurbishment, the biggest investment since its creation in the 1840s, will see a programme of works to improve the park in the run-up to the Olympics.
The council appointed construction firms Osborne and Rooff to carry out the restoration, which began in October. CED are proud to have worked closely with Osborne in supplying 7 beautiful mega boulders to the site, weighing 8 to 14.5 tonnes each. Three of these were drilled on site to allow the installation of a play water feature for the children.
In the initial quotation stage Geoffery Osborne made a worthwhile visit to CED south east depot at West Thurrock, with LDA Design to get a general feel of what the boulders would be like and they were both very pleased. After receiving the order in April the boulder selection took place in Scotland and not before too long the boulders were strapped on the lorry and away they went to site. Accompanied also by over 110 smaller glacial boulders, sized 250 to 1750mm in diameter, and 'special' stepping stones that were sliced from glacial boulders and then flame textured to allow them to be used as stepping stones.
CED have been involved with this unique procedure before and have future plans to do so again at the British Geological Survey project later this year.

To compliment this play scheme CED also have an order to supply 160 tonnes of Gravelsafe®. 2 full artic loads have been delivered to site already with the rest in place to be there by the end of July.
Victoria Park was created and landscaped for the people of East London in 1841 by architect James Pennethorne after a petition of 30,000 signatures to Queen Victoria. It encapsulated Victorian splendour, with its grand entrances and wide promenades, while meeting the needs of the overcrowded population in an ever expanding East London with much needed open space. This current scheme is hugely ambitious and will result in Victoria Park being dramatically refurbished. This will ensure the iconic park is in top condition for future generations to enjoy.
This news posted on 27th Jul 2011