CED supply to 2014 APL Award Winners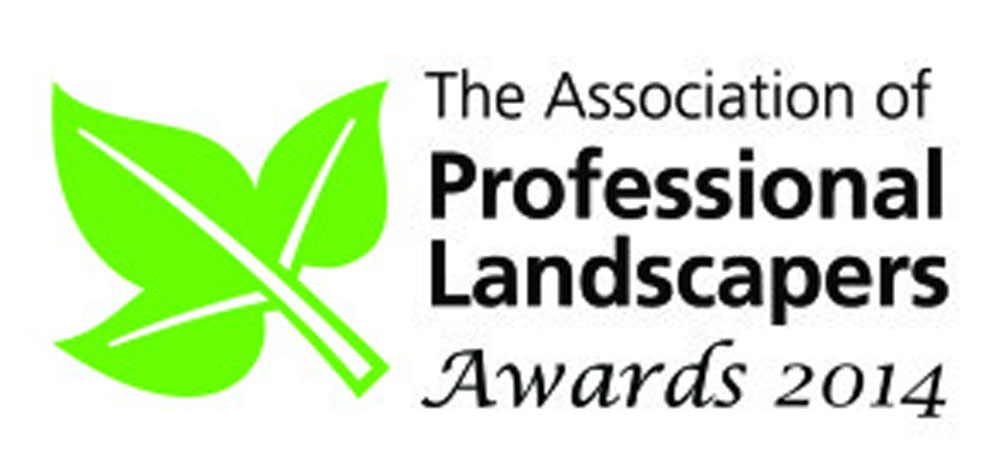 This years Association of Professional Landscapers (APL) award ceremony was held on 12th March at the Gibson Hall. First established in 1995 to recognise and reward the high quality of work carried out by landscape contractors belonging to the organisation, the awards continue to gain recognition and popularity and this year judges saw over 60 entries. CED are very proud to have supplied four of the short listed projects.

The first was for a garden in Highgate, North London.
Built by Living Landscapes and designed byPeter Reader they created a beautiful courtyard garden using reclaimed Yorkstone paving and granite setts, supplied by our Thames Valley Depot. This garden was short-listed for Project Value Under £15,000. Clickhere for more details about this project.

The second garden we supplied to was designed and built by Landspace for a project near Kew, West London.

The clients wanted a private retreat that could be used day or night, was low maintenance and contemporary in style. They requested the garden provide an area for entertaining but was also a fun usable place for their children. Landspace certainly delivered on all requirements, while having to overcome some particularly difficult site problems and restrictions. The clever use of Buff Sandstone Plank paving to match the interior wooden floor planks enabled Landspace to stay true to their ethos of extending the interior space into the outdoors, and helped to make both interior and exterior spaces feel much larger. Landspace were the winners of not just one, but three awards!
What a great result for Landspace! Well done and congratulations to them and their team.
Project Valued Between £25,000 and £50,000
Hard Landscaping
Overall Design & Build
The other two projects CED supplied were both designed by Kate Gould and built by Team Landscapers.
The first was for a courtyard garden in Hampstead nominated in the category Project Valued Between £50,000 and £100,000.
The clients wanted a garden that looked good all year round and requested that the design extended the shorter aspect of the garden. All materials used had to be hand carried in and out of the garden through the basement car park and through a side door into the house. CED supplied 600mm x 600mm x 30mm, Grey Sandstone paving sawn and sandblasted for the paved area to complement the new exterior wooden floor. We also manufactured some mediumer setts from the same stone which were retrofitted at the end of the project.
Team Landscapers overcame a variety of restrictions to create a beautiful low maintenance garden to meet the needs of their clients. The courtyard project was highly commended.

The second project was for a split level garden in Twickenham, winning the category Project Valued Between £100,000 and £250,000.
The brief from the client described a garden that their children would be able to play in allyear round, had resilient planting, would be low maintenance, is contemporary and would look beautiful when viewed from inside the house. Clever use of our Quartz Paddlestones and polished steel created a stunning feature that could not be ignored. Buff sandstone paving was used to clad existing walls, create a beautiful new fireplace and replace the existing decked areas. A specialist sealant was used to maintain the paving's colour and sheen.
CED were overjoyed upon hearing that both gardens by Kate and Team Landscapers received awards and would like to congratulate them for their exceptional designs and workmanship.
Having been a supplier of stone to the landscape industry for over 35 years it still brings a huge amount of delight to see our products being used in such remarkable ways. We would like to thank all the designers and contractors who used our products to create such beautiful spaces.
This news posted on 28th Mar 2014