CED supply to Hampton Court Flower Show 2013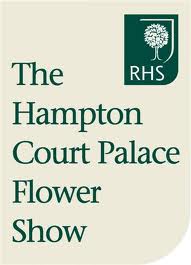 Hampton Court Flower Show takes place from 9th to 14th July and features show gardens, floral marquees and pavillions, talks and demonstrations. Erected on the north and south sides of the Long Water in Hampton Court Park, it is the second major national show after the Chelsea Flower Show but has a different character, focusing more on environmental issues, growing your own food, vegetable and cookery.
CED are proud to be supplying a variety of natural stone products to a number of the show gardens this year.

The Ecover Garden, designed by Matthew Childs and built by NealaRichards Ltd, is all about solutions and symbolises the numerous ways in which Ecover's products are sustainable and can aid the recovery of our water systems. CED have supplied Porphyry Plattens, Sea Flint, Yellow Quartz Paddlestones, Golden Amber Footpath Gravel andAmber Flint.

The Hot Stuff Garden, designed by Victoria Truman and Liz Rentzsch and built by APS Landscapes, draws its inspiration from Christopher Lloyd's sub-tropical garden at Great Dixter. The garden features a planting palette created with the bee and wildlife communities in mind, to encourage show visitors to create fresh and environmentally conscious planting schemes at home. CED are pleased to be supplying 60-80mm3 Porphyry Setts to this garden. The rich yet gentle mix of purple, warm grey and orange tones make up a wonderful variation of colour in this popular Italian material.

The Bugs in Boots Garden, designed by Caspian Robertson and built by Surrey Gardens, will feature CED's Tier panel walling system. The rustic granite colour was chosen for its highly textured and traditional finish with grey, yellow and brown colourings. As well as the flat walling panels, 235 corner pieces have been supplied to create tall columns throughout the garden.
Caspian's exciting design follows his recent success at the Malvern Autumn Show and the Moscow Flower Show. His innovative 'A la Mode Dining' garden caught the attention of the Russian delegation at last year's Malvern Autumn Show, where it won an RHS Gold and Best in Show. Caspian was one of two British garden designers to be invited to exhibit at the Moscow Flower Show in June where he triumphed again and won Gold and Best in Show.
CED wish all the show gardens the very best of luck and hope the show is a huge success for all.
This news posted on 28th Jul 2013