CED Donates TIER to David Harber at RHS Chelsea Flower Show 2017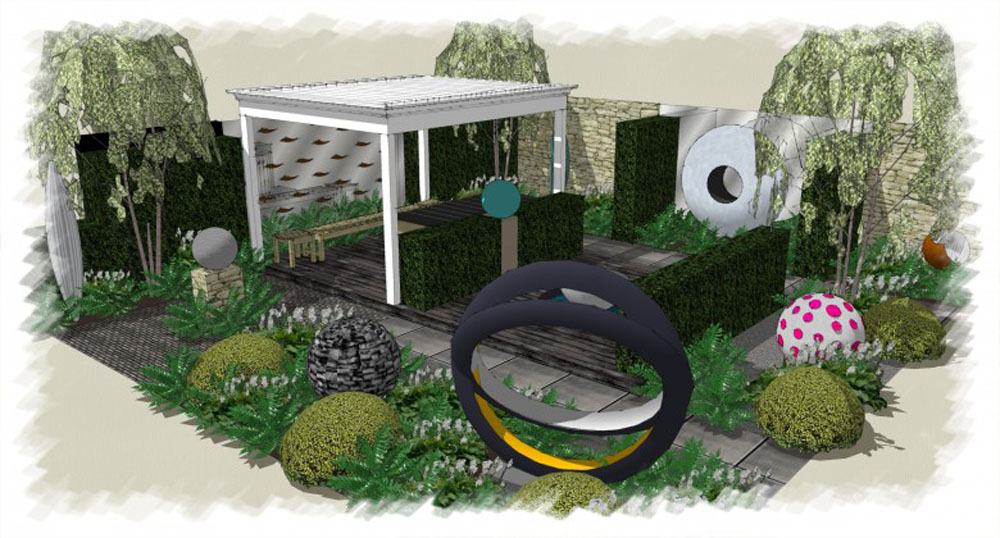 Known for his breath-taking and dramatic sculptures made from brass, copper, bronze, stainless steel and stone, David Harber's award-winning creations will once again be on display at the RHS Chelsea Flower Show, in a beautifully designed stand along the prominent Main Avenue.
David has been creating inspiring art for over 20 years from his studio in Oxfordshire - he won a Queens Award for International Trade in 2016 and is a 5-times winner of the RHS Chelsea Flower Show Sundries Trophy awarded for excellence of presentation. Joining forces for the second year in a row, celebrated garden designer Nic Howard from We Love Plants has designed a spectacular trade stand to showcase the sculptures from.
"It's a huge privilege to team up with David Harber for the RHS Chelsea Flower Show again this year," said Nic. "My 2017 design is a contemporary take on a country garden, with a paired-back colour palette made up of green and white, alongside moody landscape materials."
Most excitingly, David will be unveiling two new sculpture designs at the show; The Eclipse and The Quiver. Lets take a look at the designs in a little more detail, starting with The Quiver which has been inspired by the shape of swaying crops and water reeds:
It's a privilege to support David Harber for the RHS Chelsea Flower Show this year – he has an incredible ability to take natural, durable materials and transform them into beautiful sculptures which will last for years to come. The artwork harmonises with their surrounding environments, and its this celebration of nature and the elements that makes us so keen to support him and his work - Paula Chalmers – CED Marketing Manager.
As part of the design, CED will be supplying rustic TIER stone wall cladding which will be used as the dramatic backdrop for the garden and the sculptures. TIER is a panel walling product that CED stock throughout our 6 nationwide depots. David and Nic have chosen the Rustic Granite style for their exhibit in the standard range, which has great sandy-neutral stone colour:
The simple yet clever 'Z' formation of the panels allows each one to interlock immaculately together with the next, leaving no visible joint and creating a stunning and distinctive natural stone wall. Here's the team on site this week building up the feature wall:
You can see David Harber and his work at the RHS Chelsea Flower Show on May 23rd – May 27th along the Main Avenue on stand 332 – you can also catch him at the RHS Chatsworth Flower Show on stand CHE 90, where he will be exhibiting a collaboration with garden furniture experts Gaze Burville.
This news posted on 11th May 2017