CEDEC® Footpath Gravel goes down well at Bali Landscape Show 2011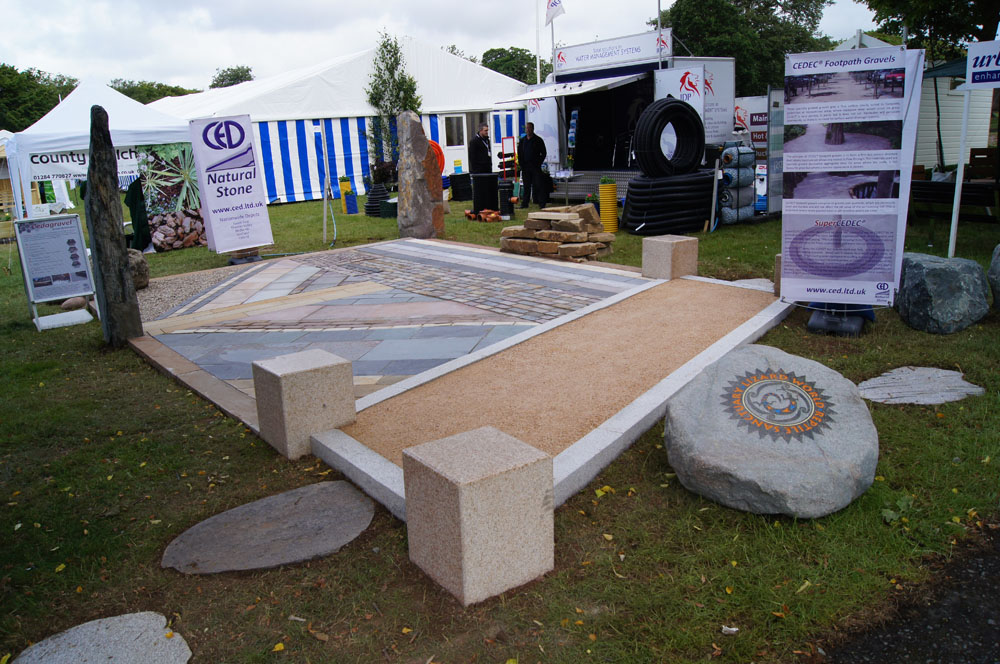 Our stand showcased a range of natural stone products, from paving to feature stones. The ever impressive Cedagravel®was a great feature and we had a lot of enquiries from contractors interested in becoming recomended Cedagravel installers, however it was CEDEC® Footpath Gravelwhich stole the show and proved a real positive topic for discussion.
Although this renowned footpath gravel has been used extensively in public and private places for nearly 20 years, we do not always have the opportunity to use it at exhibitions. Therefore this outdoor event at Stoneleigh Park proved to be an ideal venue for this product.
With a steady flow of visitors over the two day event, it was a great opportunity for Ian Devenish, CED's marketing director and Howard White, CED's southern area manager, to meet with landscape contractors, designers and specifiers from local authorities. Ian commented "To receive such interest from visitors and exhibitors is always positive. Bali and Brintex put together a well balanced show and we look forward to a bigger and better one in 2012″.
A special thank you goes out to our in house team who designed and built what was a very challenging outdoor stand. Their hard work leading up to the show, and their efforts in the build up stage, was as always greatly appreciated and all in all proved an excellent achievement for everyone involved.
This news posted on 27th Jul 2011