Chester Zoo Goes Wild For CEDEC Silver Footpath Gravel In The Wild Worlds Garden Festival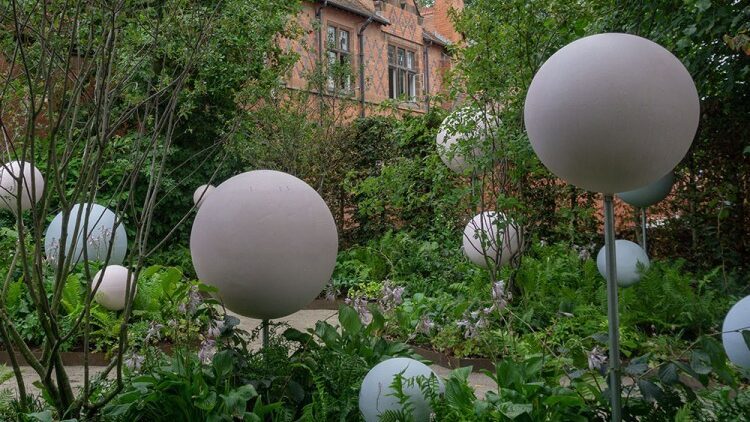 This summer, a series of outdoor creations have been on display at Chester Zoo's first ever large-scale gardens and science festival. From a botanist's lab to oversized talking chairs and a dormouse garden, a wide range of specially commissioned artistic collaborations have inspired a connection between people, wildlife, gardens and science. The Wild Worlds Festival has been open from the 26th May, and will remain open to visitors until the 30th September with an exciting programme of events running alongside the nine interactive garden installations. The CED Stone Landscape North West – Corfe Depot team have been working closely with local award-winning landscaping company Landstruction, whose private and commercial operations cover North Wales and the North of England. Design and Construction Manager Tom Bannister initially contacted the depot as they needed some advice for one rather fragrant garden… Along with a number of landscape architects, garden designers, light and sound artists and other very creative minds, Landstruction collaborated with Chester Zoo to create three festival gardens, some of which will be based permanently at the zoo. Originally Tom's idea, the Pheromone Garden is based on how these clever little atoms affect the way both humans and animals interact with each other.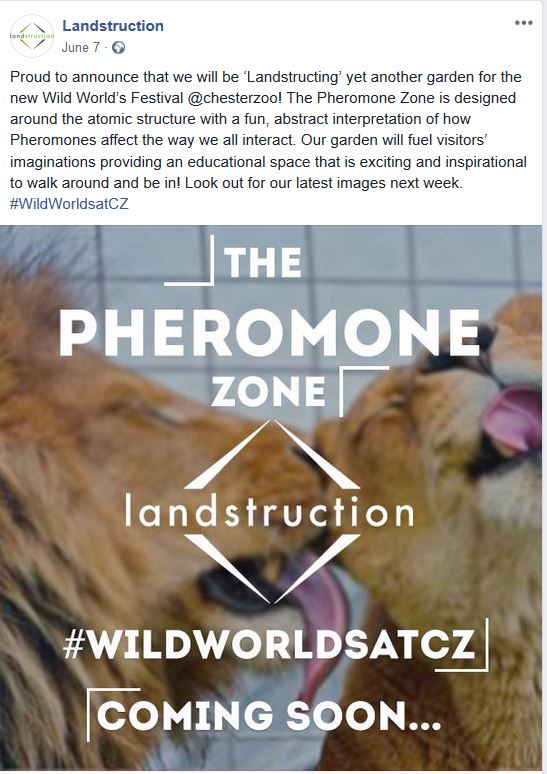 'One great example of how Pheromones can affect animals behaviour would be the lions at Chester Zoo, who were struggling to produce any cubs,' explained Tom. 'The keepers realised that they had been making feeding time far too easy for the male lion, and he had become lazy and less attractive to the female lions. The Zoo decided to make it more challenging for the male lion by putting his food in increasingly higher places. This built up muscle, showed off his hunting skills and altered his pheromones - soon enough there were little cubs being born.' Based on this concept, Tom created a garden with a honeycomb pathway designed around a molecular structure to help lead visitors through the interactive garden.
The garden's aim is to grab visitor's attention – visually representing how pheromones surround us and influence our daily lives. Immediately grabbing visitors attention, giant 80cm diameter floating atom structures painted in pale pinks and pale blues are immersed throughout the scheme.
Designed with a woodland theme in mind, the 'wildlife attractive' garden needed shade-tolerant under-planting and trees that would also provide food and shelter for a variety of butterflies and insects. Within the planting there are information boards with lots of interesting facts about how Pheromones work.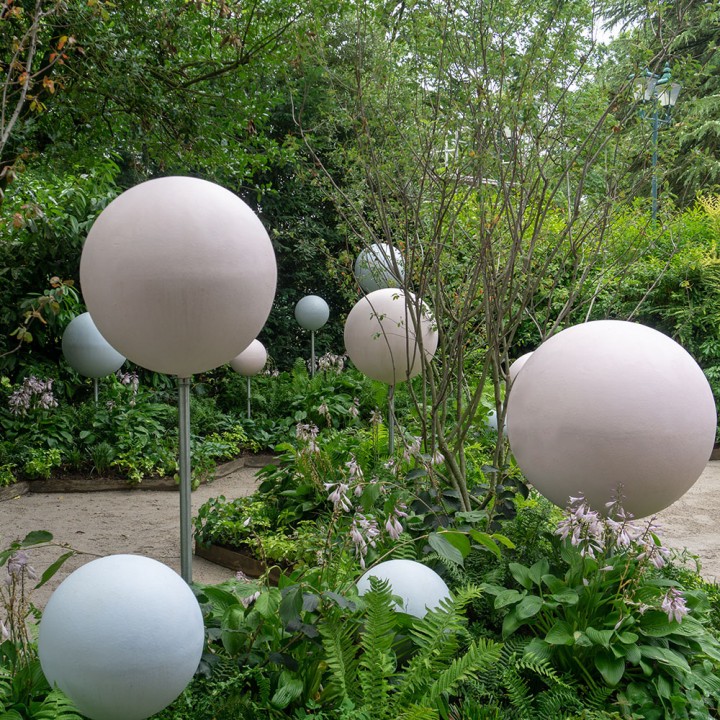 The CED Stone Landscape North West team immediately suggested our CEDEC® Footpath Gravel for the Pheromone garden. Specially developed by CED to use on footpaths where a natural appearance is desired, CEDEC® Footpath Gravels form a firm but porous structure that retains moisture while allowing any excess to flow through.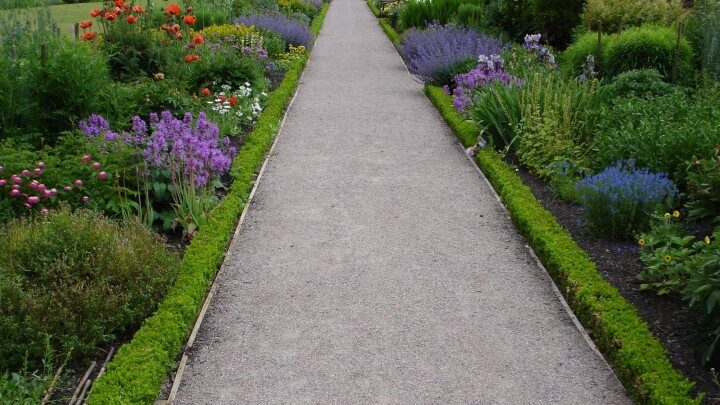 CEDEC®'s combination of different graded aggregates create a firm, packed surface with approx. 25% compaction, which is still porous and retains moisture due to its reduced clay content. Made from granite or quartzite, CEDEC® is tree-friendly and does not affect the soil's pH balance, making it the ideal product for using in a garden with lots of trees and planting.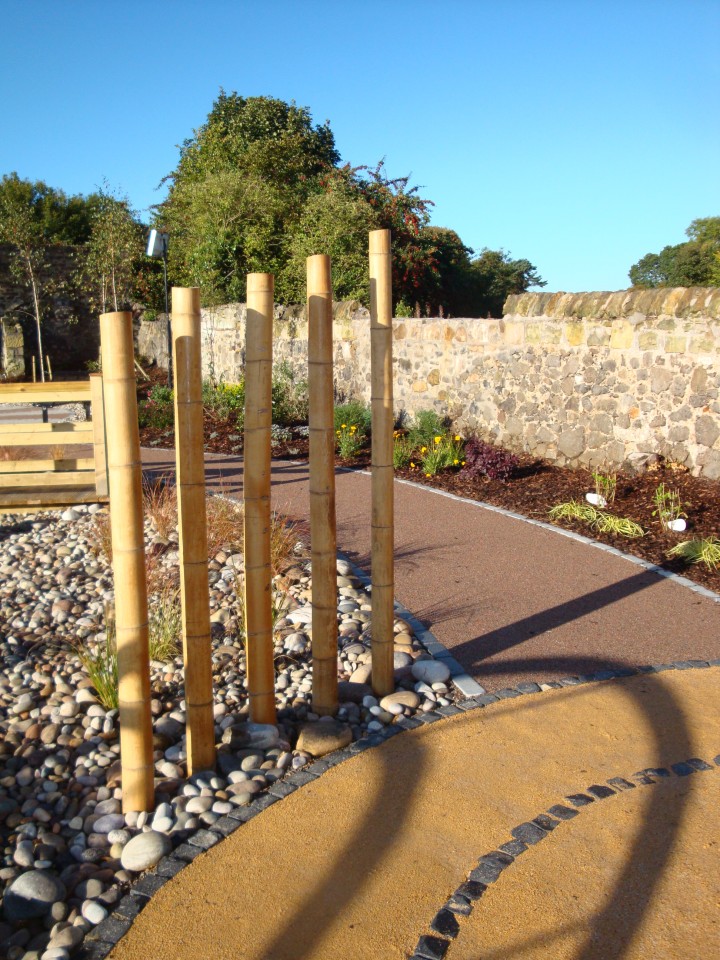 'We have used CEDEC Footpath Gravel in the Pheromone Zone garden which will feature in the Pro Landscaper magazine as well as other press sources throughout the coming years.' said Tom. 'I believe the Zoo will be advertising the gardens via a television advert campaign so we are hoping there will be lots of people visiting the gardens throughout the summer. We also plan to use the CEDEC Footpath Gravel in the Doormouse garden, which has been designed by architects from Leeds.' For more information about our CEDEC Footpath Gravel, contact the team today on 01708 867 237 or email us at .(JavaScript must be enabled to view this email address) – you can also download our new brochure here.
This news posted on 31st Aug 2018