COVID - 19 - Statement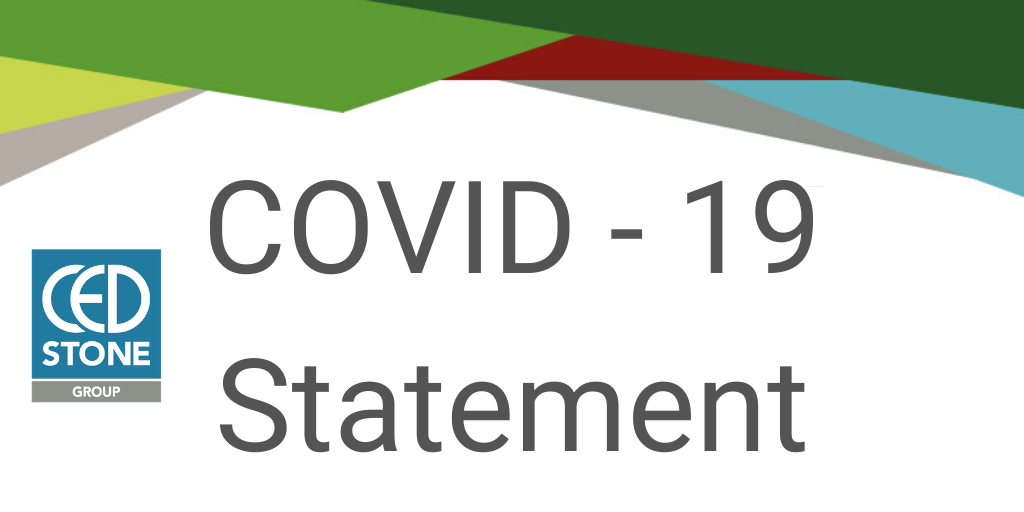 At CED Stone Group, our priority as we respond to COVID-19 is the safety and wellbeing of our colleagues, clients and our broader community. We have been continuously reviewing government and World Health Organisation advice to ensure our colleagues are looked after whilst continuing to service our clients.
It is increasingly clear to us that we now need to apply further changes and we have made the decision that as of the 27
th
March all nationwide depots will be closed temporarily aid the national effort to combat coronavirus.
However, we are aware that a number of our customers may still be working and require materials, for example, those carrying out repairs and maintenance on essential sites such as hospitals, schools, transport infrastructure, etc. To support these customers all nationwide depots have staff who will be on-call to open depots for collections only.
If you are a tradesperson in need of materials please call your nearest depot to arrange a non-contact collection. If you are showing any symptoms of coronavirus infection (COVID-19), however mild, please follow government advice and stay at home.
In addition to offering this (TRADE ONLY) non-contact collection service, all Depot Managers are contactable for sales, pricing, and technical advice. Customers can still request product samples and, as always, our brochure is available to download from our website. Our Commercial department will continue to manage and assess all ongoing and future project orders and imports from around the world.
We will keep our various social media channels up to date on current information but if you have any concerns please call your local depot, and our team will be happy to assist. Contact information can be found here.
We would like to thank our customers and suppliers, and in these uncertain and concerning times, we wish you all well and promise to continue to support the industry as much as we can and support our customers for as long as we can do so safely.
This news posted on 27th Mar 2020