COVID - 19 - Statement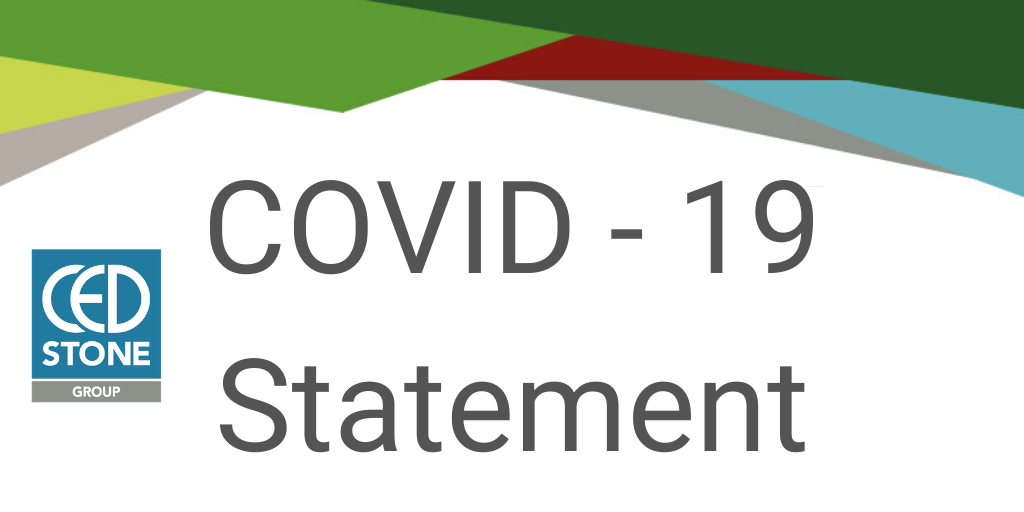 At CED Stone Group, our priority as we respond to COVID-19 continues to be the safety and wellbeing of our colleagues, clients and the broader community.
Following the Government's announcement that the country will again enter into lockdown for the remainder of January, we want to reassure our customers across the UK that each of our six nationwide depots remains open for business as our sector has been classed essential by the government.
Since the first lockdown back in March, we have adapted the way we operate our business. We have made these changes so that we may continue to meet our customers' needs whilst keeping our colleagues and clients, safe. At all depots, staff have been provided with cleaning equipment and hand sanitisers for their work stations and surrounding environments, with hand sanitising stations and masks made available for customer use also.
***Please note during this lockdown our internal showrooms will be closed***
Collections
Collections can be arranged from any of our nationwide Landscape Depots.
We are trying to reduce the handling of paperwork which can be faxed or emailed to the customer as and when requested.
Please pay by card where possible to avoid the handling of cash
Social distancing will be strictly observed at all times and masks must be worn in our reception areas at all times.
If at any point staff feel that their health or safety is at risk, they may refuse entry to the yard/office.
If you are showing any symptoms of coronavirus infection (COVID-19), however mild, please follow government advice and stay at home.
Deliveries
Delivery service is operational, and we will continue to operate this as long as we can do so confidently, safely, and in line with the Government's guidelines. The following procedures have been put in place to protect the welfare of our delivery drivers and colleagues: CED Stone delivery drivers still working have been equipped with cleaning equipment and hand sanitisers, and have been briefed on social distancing guidelines to ensure we can deliver customer orders safely.
Customers will not be required to sign paperwork for deliveries. We will take a photograph of the delivered items and sign paperwork on the customer's behalf.
Please observe social distancing when conversing with drivers
The situation is ever-changing in both the UK and elsewhere which may lead to stock shortages. We are in continuous communication with our suppliers and will do our best to accommodate customers, offering suitable alternatives in the event of materials being out of stock. We would like to reiterate that the health and safety of our customers and staff members remain our priority at all times and services will be contingent on our customers support in upholding these guidelines.
We would like to thank our customers and suppliers, and in these uncertain and concerning times, we wish you all well.
This news posted on 4th Nov 2020