Golden Quartzite In Mexico: First-Time Chelsea Designer Manoj Malde Wins Silver Gilt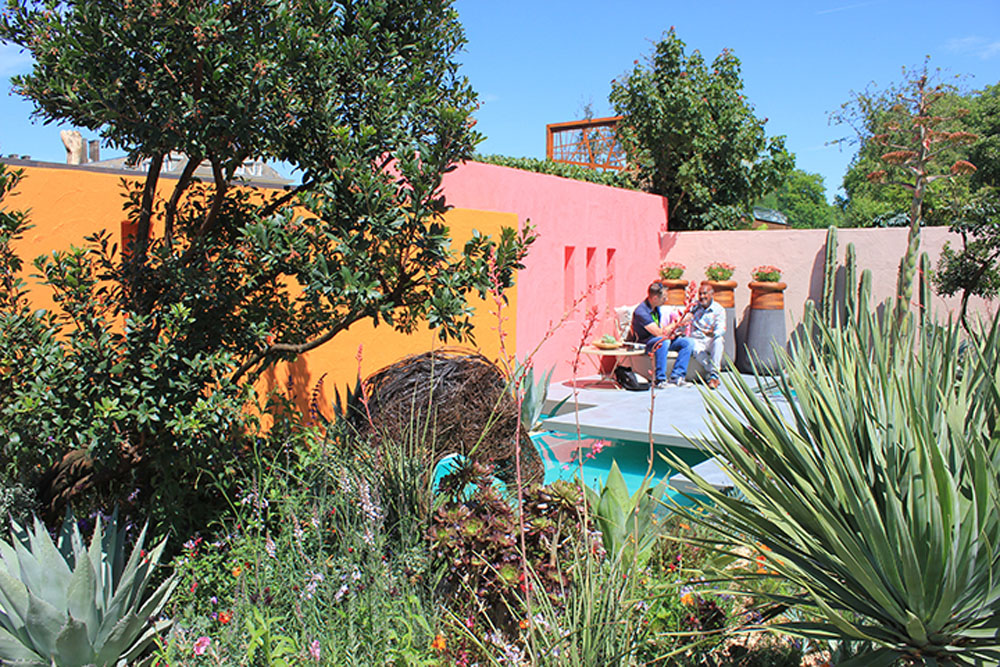 Landscape designer Manoj Malde won a silver gilt medal for his Beneath The Mexican Sky garden at the RHS Chelsea Flower Show this week. CED Stone Group were proud to donate Golden Quartzite Aggregate and Golden Quartzite rockery pieces to the design, with the natural warm beige colours perfectly complementing the oranges and pinks in his scheme.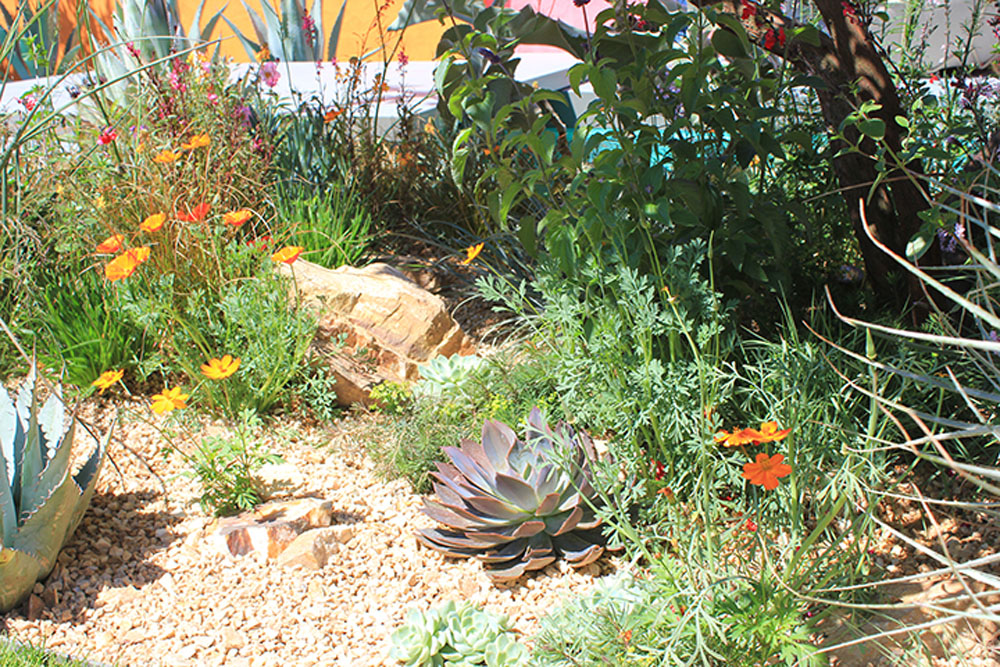 Originally a Creative Director within the fashion industry who loved working with colours and patterns, Manoj found that the transition into landscape design from fashion was a natural creative move. When developing initial concepts, he first visualises himself in the garden, feeling the whole movement of the plants and the light and the colours, and then sketches his ideas onto paper. He's now been designing private gardens for 7 years, but for the first time in his career he's gone public with his work and has created a garden for the most prestigious flower show in the world. Unsurprisingly in an interview with fellow designer Jack Dunckley for the BBC World Service, Manoj said the build up to Chelsea has been 'stress, anxiety, happiness; all rolled into one'.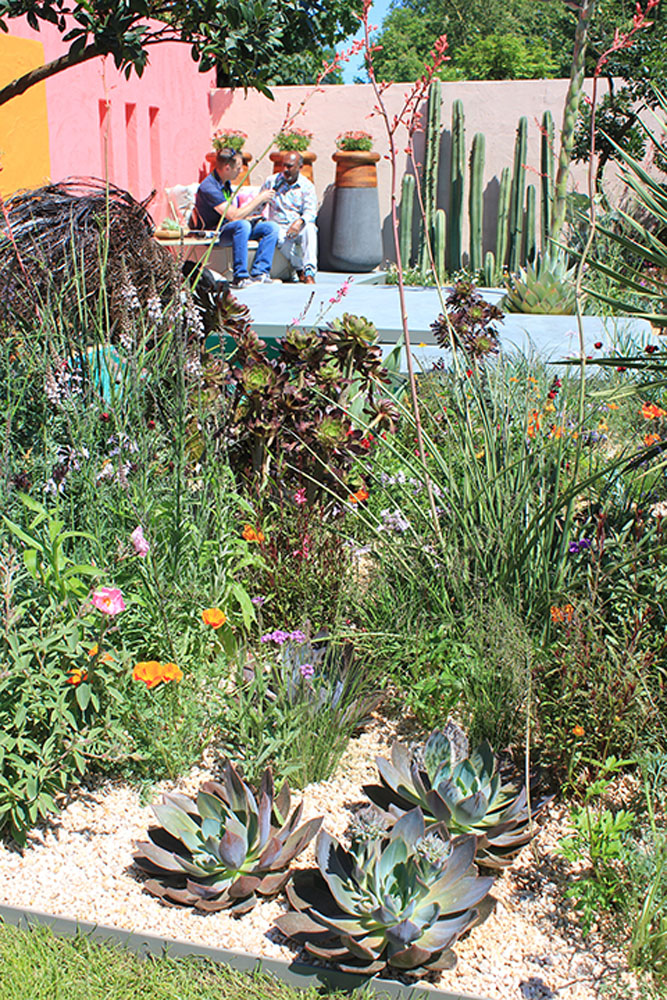 On Tuesday, his Beneath A Mexican Sky garden was awarded a silver gilt medal – a truly brilliant achievement for a Chelsea first-timer. Describing his garden as 'contemporary, mad and colourful', Beneath A Mexican Sky features three dominant coloured walls in vibrant, warm colours. Zinc micro-concrete slab steps look like they 'float' across a bright turquoise pool, leading to a simple seating area at the back of the garden.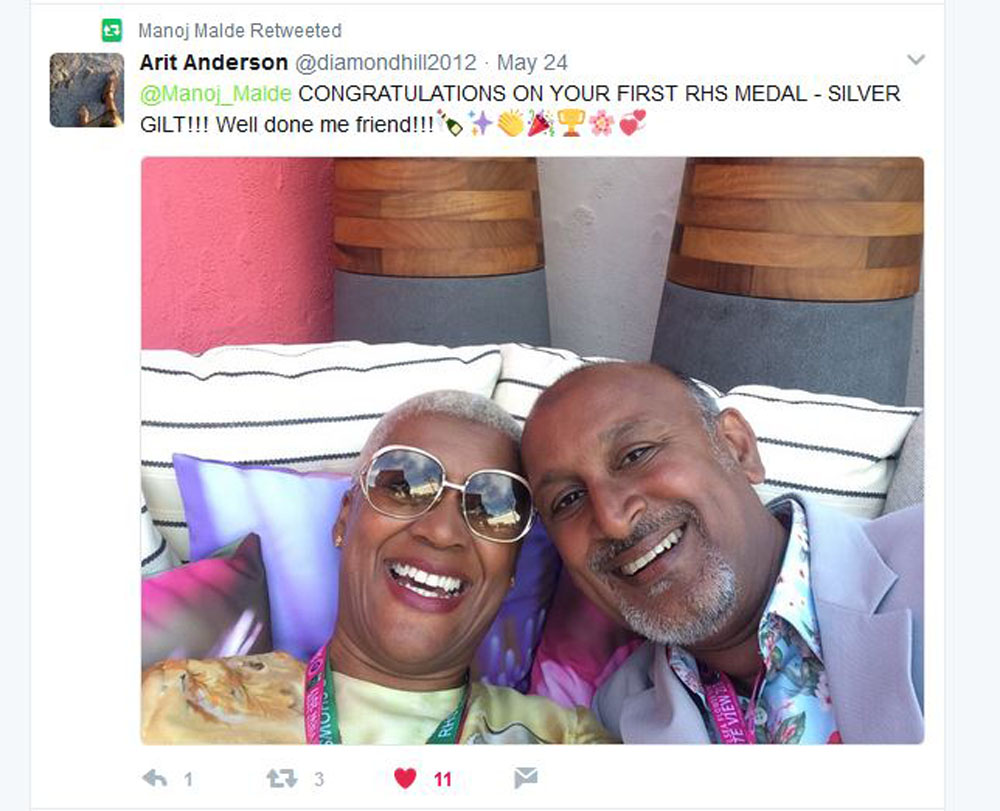 The garden was influenced by the works of Architect Luis Barragan, who Manoj first discovered around two years ago. Inspired by the bold and artistic buildings, the designer started doodling shapes and curves before he even had the idea of creating a garden. Barragan's Mexican style is colourful with clean lines, and portrays the peace often found when amongst nature.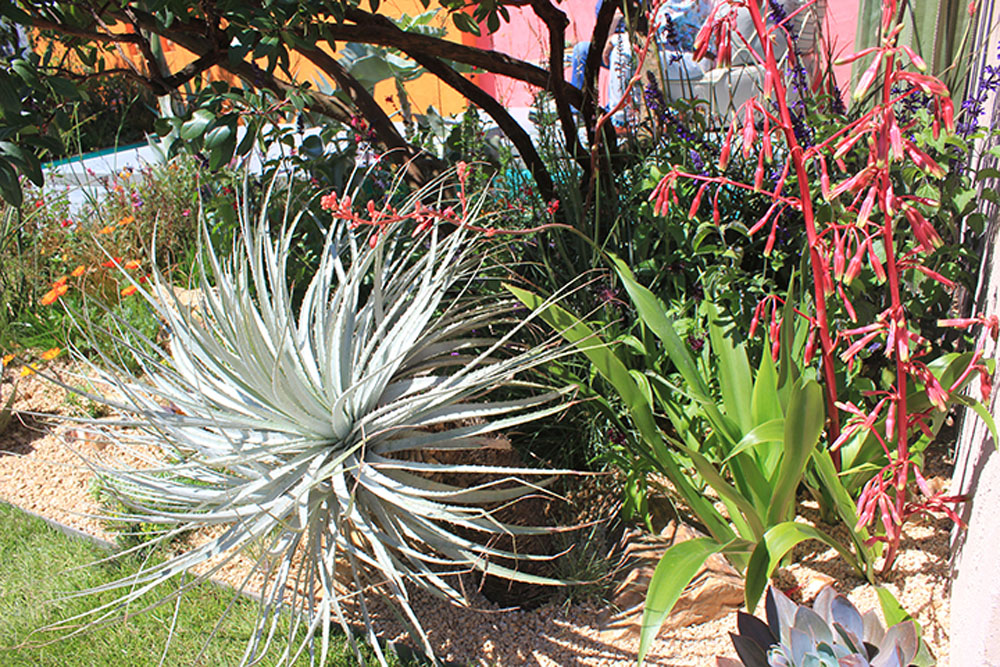 Each of Barragan's creations would include a pool for horses to cool off in or drink from, which is something that spoke to Manoj in particular. As homage to the designer's love of the animals, a copper wire horse sculpture by acclaimed artist Rupert Till is set into one of the flower borders. Planting and flowers in pinks, oranges and purples surround the pool in the middle. Throughout his career in Architecture, Barragan frequently referrers to the fact that he struggled to be recognised, which Manoj reflects by using drought-tolerant plants that can struggle through difficult environments and still look brilliant.
To complement the vibes of the garden, a delightful trio of traditional Mexican musicians serenaded Chelsea VIPs on press day. You can see Beneath A Mexican Sky at the RHS Chelsea Flower Show until Saturday 27th May.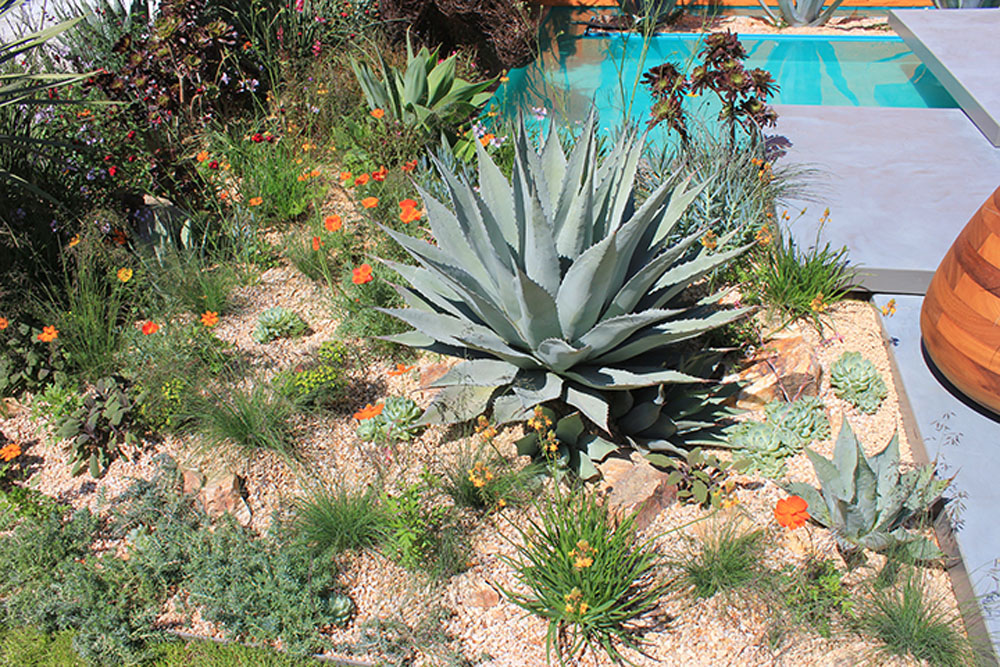 This news posted on 25th May 2017