Inspired By Resilience & Resourcefulness: Tom Massey & The Lemon Tree Trust at RHS Chelsea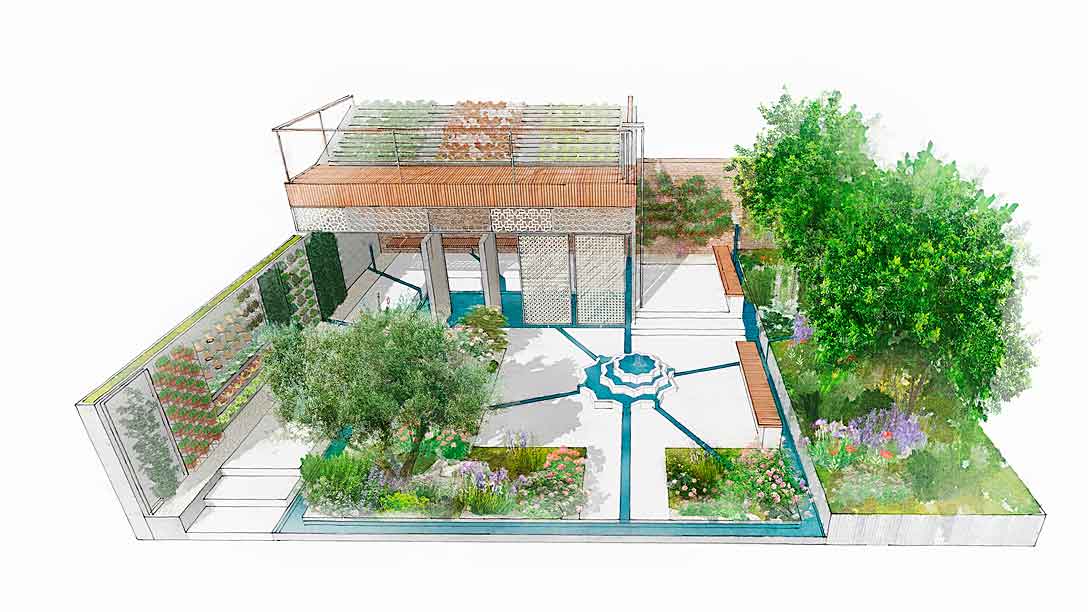 By immersing himself into the lives of the Syrian refugees living at the Domiz Refugee Camp in Northern Iraq, garden designer Tom Massey has been able to create a garden that authentically communicates the values that The Lemon Tree Trust works towards.
The Lemon Tree Trust is a UK-registered charity that works with refugees living in challenging conditions with the aim of encouraging urban agriculture and greening innovation.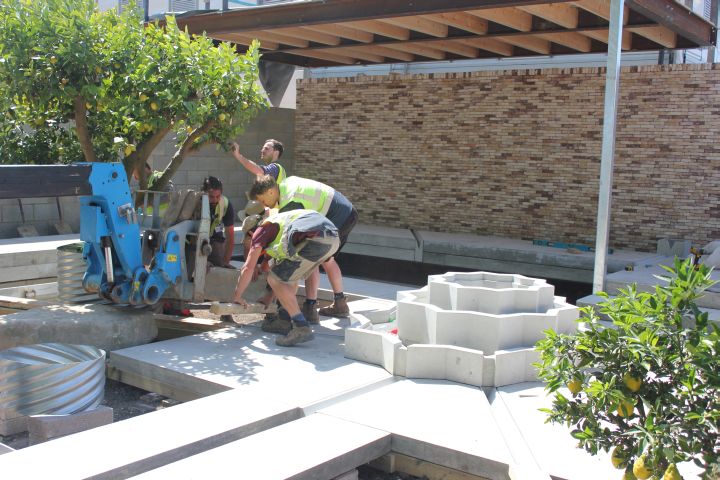 'We support gardening initiatives in refugee communities as a way to restore dignity, purpose, and cultural identity. We help bring people together through the provision of seeds and plants, garden competitions and education centres.' - The Lemon Tree Trust.
With this being Tom's first RHS Chelsea Flower Show garden, he wanted to take the opportunity to show the world-wide audience that people in different situations are still passionate about creating beautiful outdoor spaces. His message is that people from different cultures and circumstances can all still relate to the benefits of gardening and nature.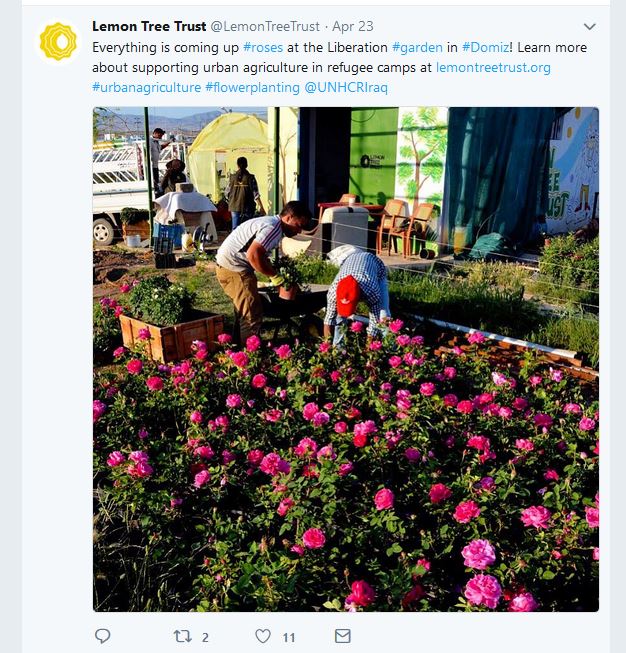 Working alongside The Lemon Tree Trust, Tom spent a lot of time at the Domiz camp, which is home to around 26,000 people. He wanted to be able to develop his designs with integrity and honesty, to show what life is like in the camps. Creating gardens is one of the first things the refugees do when they get to the camp.
They focus on beautifying their limited personal spaces and create retreats despite the harsh environment. Many bring plant, vegetable and herb seeds with them from Syria, which helps to remind them of home. 'Every single home or garden you look at, the owners invite you in because they want to talk about what they are growing and where they are from.' says Tom. 'I hope that if these people were to visit the Chelsea garden, they would have a real reference back to the gardens that remind them of home.'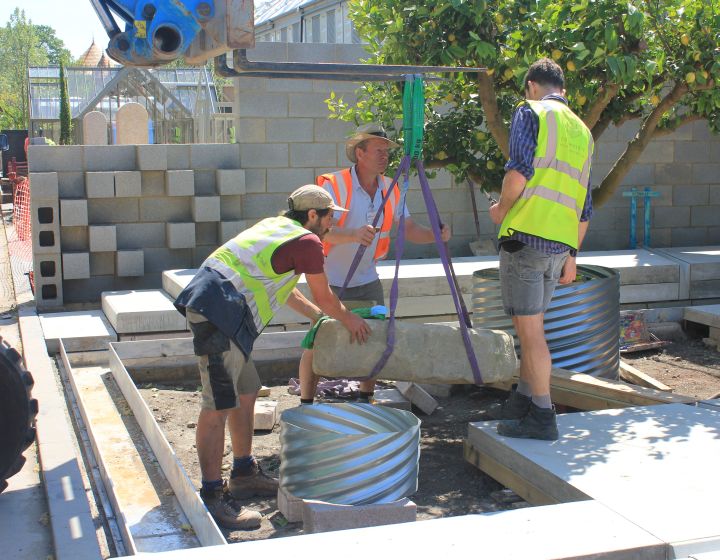 Tom's design was inspired by the ingenuity and resourcefulness displayed by the people living in the camp. Similar to a very dry, hot Mediterranean environment, the atmosphere is dusty and arid with very limited water. The refugees work with the materials they have available and turn them into attractive objects, so Tom saw a lot of polished concrete and planters made from steel or timber. Reflecting this in his garden, Tom is using concrete, timber and steel – with plans to transform these materials into attractive features by polishing, cutting or crafting them into intricate, Islamic-inspired shapes and designs.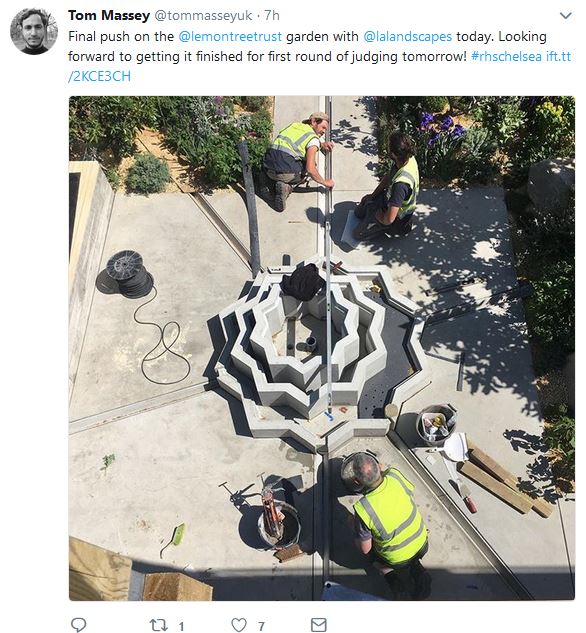 An 'innovation wall' filled with everyday objects, such as tin cans and plastic bottles, is re-purposed to grow plants – an idea sourced from the refugee gardens of Domiz – while channels radiating from a brimming fountain help to cool the atmosphere and create a sense of well-being. CED Stone Group are delighted to be supplying Yorkstone Rockery, Cotswold Aggregate and bespoke Mint Sandstone Riven Paving (cut into strips) to The Lemon Tree Trust Garden.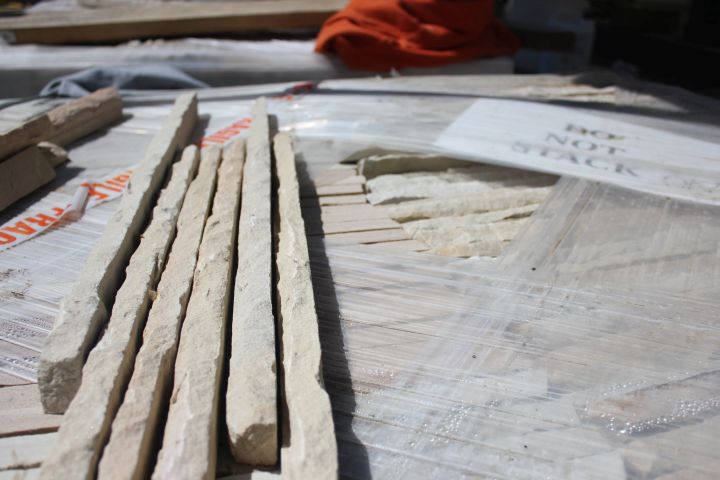 Alongside the hard materials, they use plants that are widely used, including lemon, pomegranate and fig trees which are all important in Syrian cooking.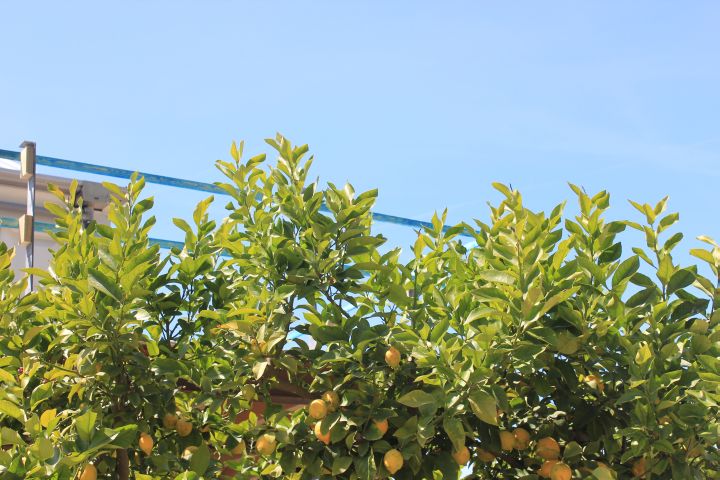 If you're interested in visiting the garden for yourself, The RHS Chelsea Flower Show runs from the 22nd - 26th May, and tickets are available here.
This news posted on 17th May 2018