Maidstone High Street Regeneration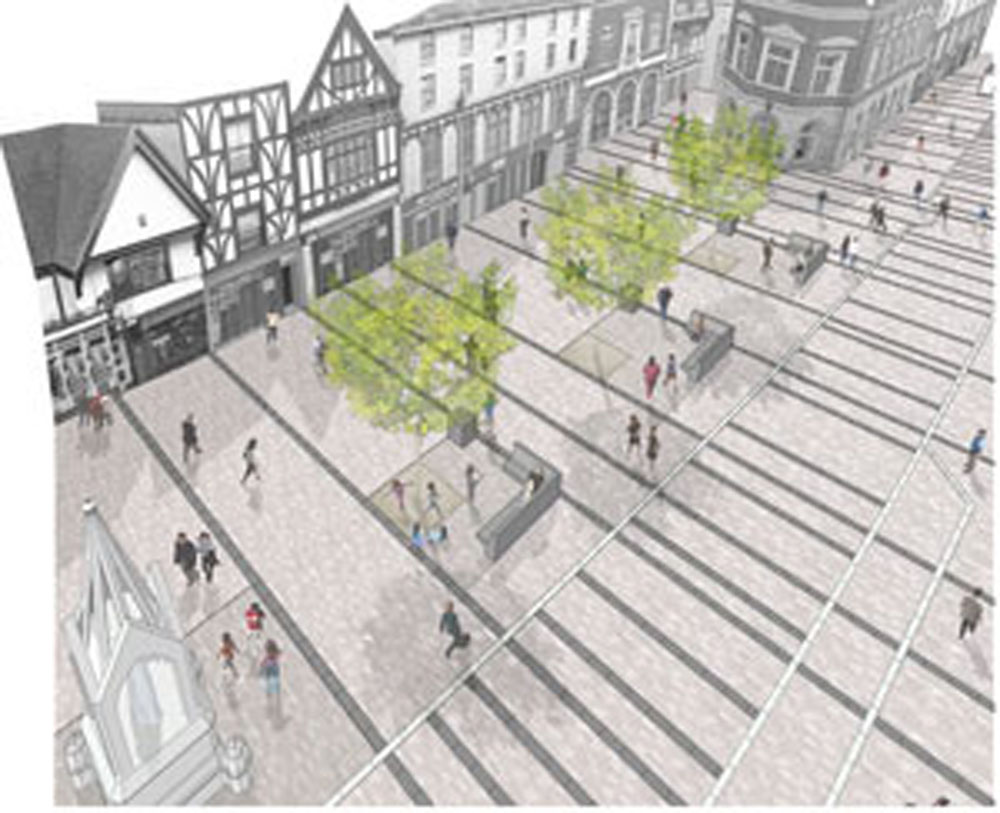 Contracts have been signed and Maidstone High Street Regeneration will be complete in time for the Olympic Torch Relay next July. CED Ltd are very proud to be involved with supplying the Natural Stone products for this High Street Regeneration project that will commence September 5th 2011.The regeneration project aims to reduce the amount of space that is dedicated to vehicular traffic and remove as much street clutter as possible. A mixture of granites will be supplied to surface the pavement and new public squares. Darker bands of granite setts will also be supplied to highlight the old burgher plots in the High Street, when in place they will enable a more pedestrian friendly environment.
Given the importance of ensuring the stone matches the selected palette, Calum Fraser CED Ltd Commercial Division Director went to China, to personally visit the 6 granite quarries from which the stone will be sourced. His visit entailed travelling the length and breadth of China for two weeks, as thousands of kilometres separate the 6 quarries. Calum commented "It is enjoyable to be so involved in the selection process. I have travelled to China before on business and the people I met on my way left such an impression that I looked forward to this trip even more. The staff at the quarries are not only friendly and welcoming, they are also extremely knowledgeable and were once again a pleasure to meet."
A grand feature of this project is a visual interpretation of the high street's history, it's people and businesses being illustrated at points throughout the scheme, in the paving and seating areas. The images used will have historical significance to Maidstone and will be engraved into the granites. David Brooke-Mee of CED Limited visited a UK factory with Architect Matthew Letts and Artist Christopher Tipping in order to investigate the modalities of inscribing artwork onto the surfaces of stone elements. It was a thoroughly engaging and positive visit where a group of people collaborated well and a number of solutions were found. Subject to approval of costs we are looking forward to being involved in creating an original and technically inventive bespoke project.
This news posted on 27th Aug 2011