New Directions in Natural Stone at CED West Drayton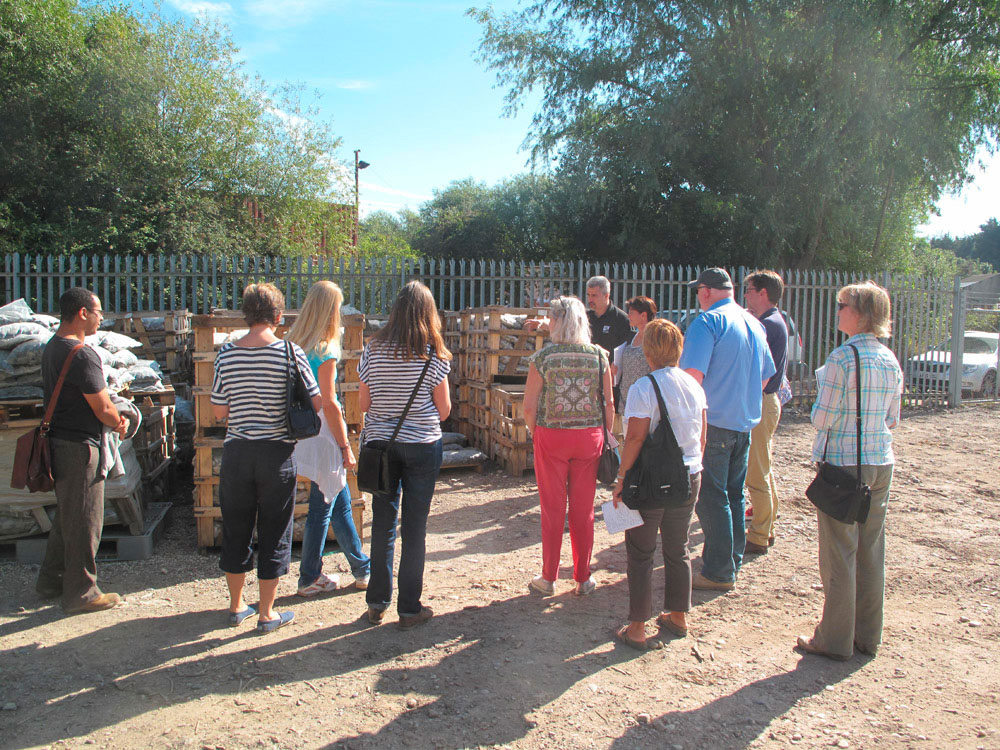 CED's Thames Valley depot opened its doors on Saturday 8th September to the SGD West London Cluster Group.
Giles Heap began the day with a tour of the yard and a discussion about many of the natural stone products. This was followed with an informative presentation titled 'New Directions in Natural Stone' which was well received by all.
Emma Griffin, of Emma Griffin Garden and Planting Design, commented on behalf of the group "I think we all found the session very useful and can help us all make more informed choices in the future for our clients."
The day was a great success and one we hope to repeat in the future. By holding this day not only benefits the designers and their knowledge of natural stone, but it also allows us to build on our relationships with the garden designers and to hear their thoughts and requirements of what we can do as a company for them.
If you are interested in us organising a similar day for your group, please do not hesitate to contact us at .(JavaScript must be enabled to view this email address)
This news posted on 27th Sep 2012