Our Approach To Ethical Trading - by Guest Blogger Calum Fraser, CED's Commercial Division Director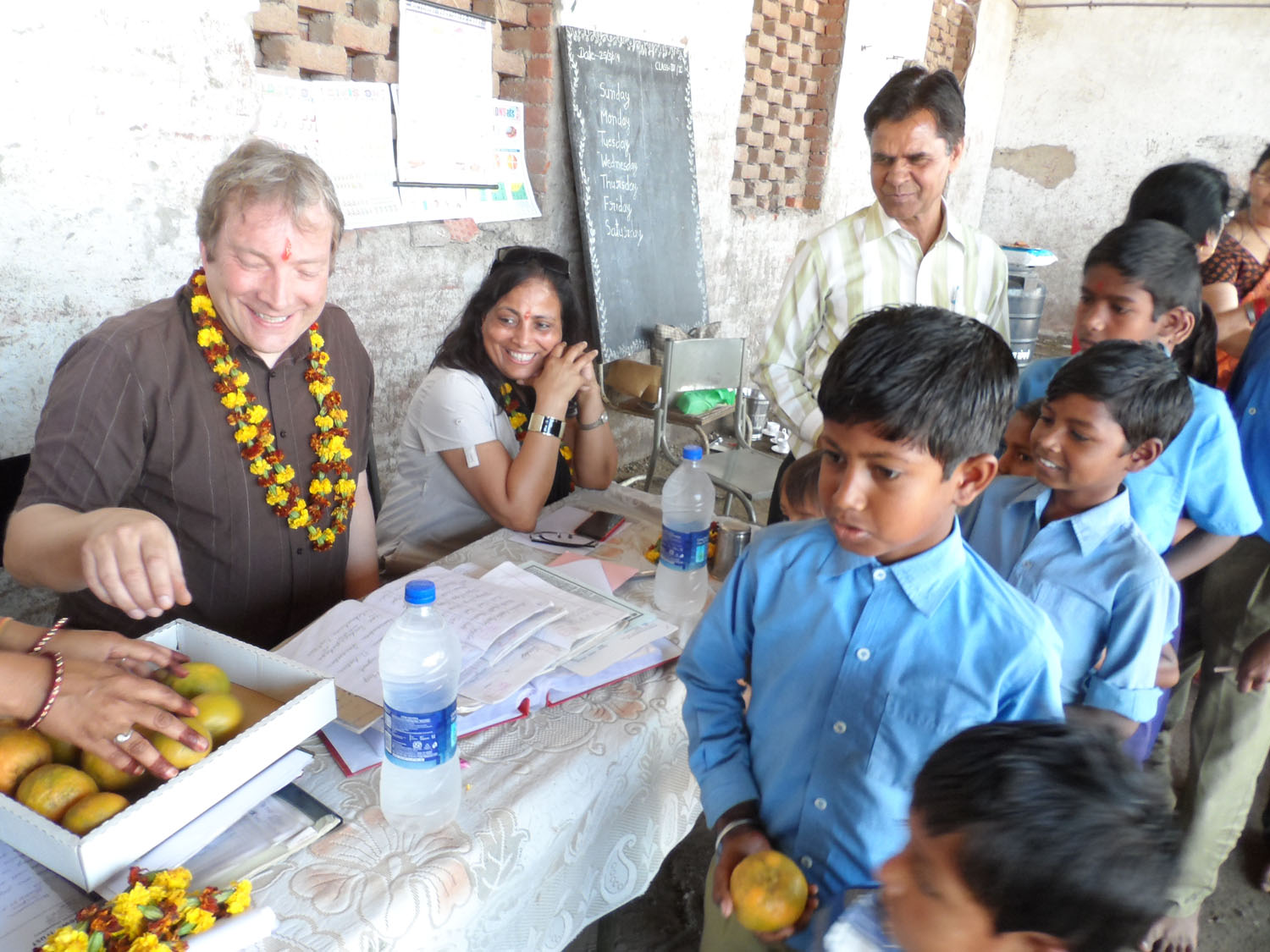 For us, ethical trade is really about looking after workers in our supply chains and implementing changes that impacts positively on their lives. As a whole, is about retailers, merchants and their suppliers taking responsibility for improving conditions for the people who make the products that they sell.

The UK imports huge quantities of stone from production sites in countries like China and India. Their mining and production capabilities in comparison to those of other countries are vast in terms of sheer size and scale. Here at CED Stone Group, we offer quality natural stone products sourced from all across the globe including quarries and factories from Europe, South America, Asia and the Far East.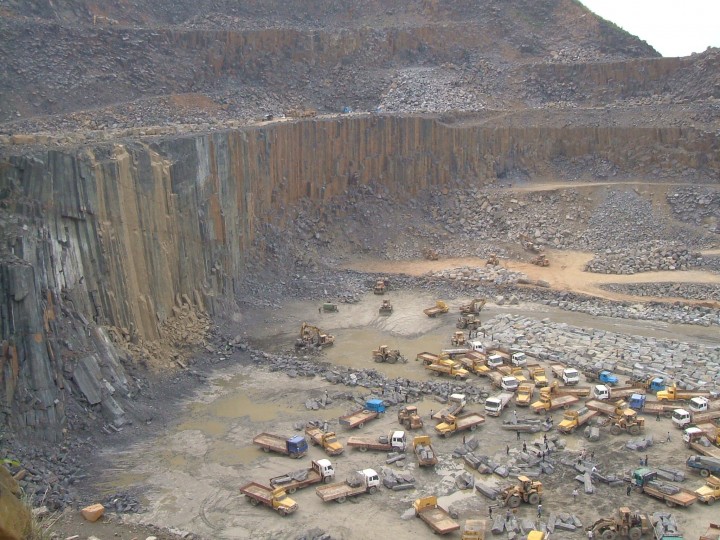 The variety of colour and stone types available makes sourcing from these countries an economical and popular choice. Unfortunately due to many "in country" issues these sites can be prone to widespread issues of worker's rights abuses.
As one of the leading stone companies in the UK's landscaping industry, we consider it our duty and responsibility to conduct our business in an ethical manner, a value that we prioritise across the board at CED Stone Group. We dedicate a lot of time and resources to monitor and map our worker factories and then act to remedy and improve ethical sourcing issues.

We know that we are only as good as our supply chain – our suppliers form an integral part of our identity. Our business could not survive without the strong long-term supplier base that we have nurtured and grown. The trust and understanding built up in these relationships has proved key to opening the door to honest discussions on Ethical Trade issues. We work closely with these key suppliers and reinforce constantly that the Ethical work and improvements run alongside the business contracts and levels that we structure with them. We rigorously inspect and audit these supplier sites to look for signs that human rights abuses are or might be present.
Company size is important when it comes to how much influence one can realistically exert on supplier factories. Experience has taught us that collaboration and multiple stake-holder programmes are the best way to influence improvements in regions where our business levels alone cannot effect positive change. To this end we joined the ETI (Ethical Trading Initiative), back in April 2012, adopting their Base-Code of labour practices which we expect all our suppliers to work towards.
ETI brings corporate, trade union and voluntary sector members together in a unique alliance that enables us to collectively tackle many issues that cannot be addressed by individual companies working alone. By using our knowledge of the ethical issues and working with The ETI to harness their expertise, knowledge and resources, we are able to effectively identify problems and help develop innovative, long-lasting solutions.
I have recently returned from India where I attended an event fully sponsored by the NNG Foundation, which is the charity run by our trading partner in India. The focus for the day was all about the children supported by the foundation through education, as well as many other disadvantaged children in the region who are succeeding in dance and theatre.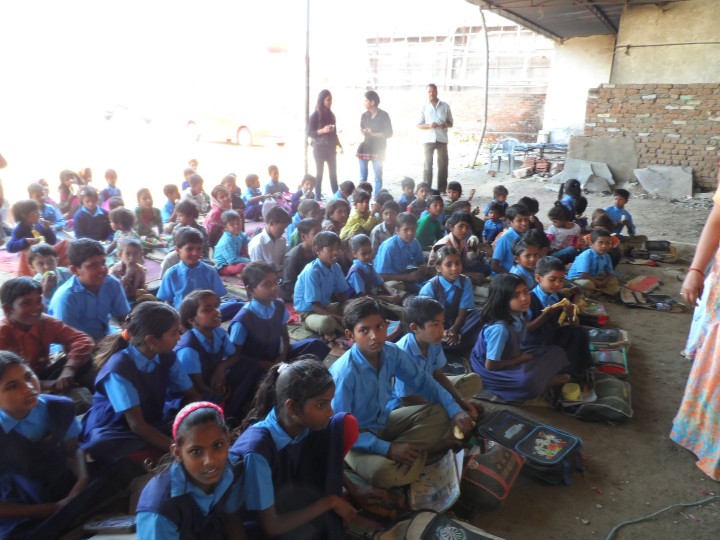 There were several award ceremonies and prizes for the children to celebrate their accomplishments. We are a major contributor to this foundation and support it whenever we can. It has been a truly humbling experience for me to have previously visited the schools that they are supporting and to have met the vibrant and bright children, who because of the foundation now have a real chance of succeeding in life.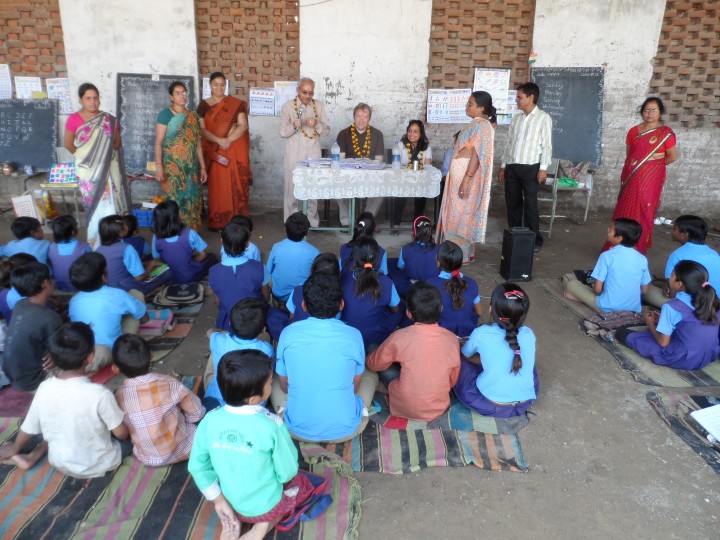 We have worked closely with our Indian partner for a number of years and together successfully improved the lives of the workers at their factories and beyond. They told me during this recent visit that when I first mentioned ethics to them, they thought 'what is he on about? Who is he to tell us what needs improved?' They now see it as the best thing for their business and are extremely proud of the way it has elevated the status of their company. They are seeing the benefits of quality and efficient production carried out by a happy, motivated and well looked after work force.
They shared with me presentations on ethical improvements inspired by the training sessions we have run with them over the years. The managers who attended showed me how they have taken the learning and used it practically at the factories. This is truly what ethical trading is about, and all that I saw there was sustainable - these improvements have changed the lives of so many workers for the better.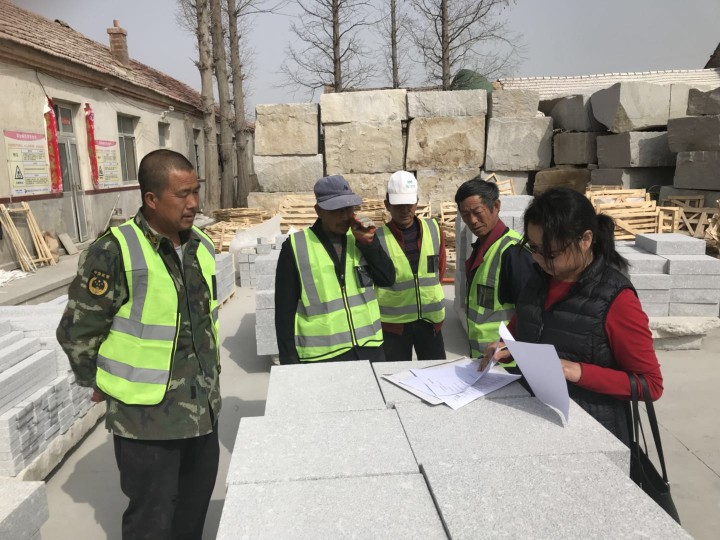 Our free PPE protective clothing distribution in China has benefited several hundred workers in eight factories across three different provinces. This includes high quality dust masks which filter even the microscopic particles which when inhaled can lead to serious lung diseases, high visibility padded vests and ear defenders. This in turn has led to factory managers getting on board and allowing us access to interview workers and establish their true situation as well as introduce a programme of H&S training sessions.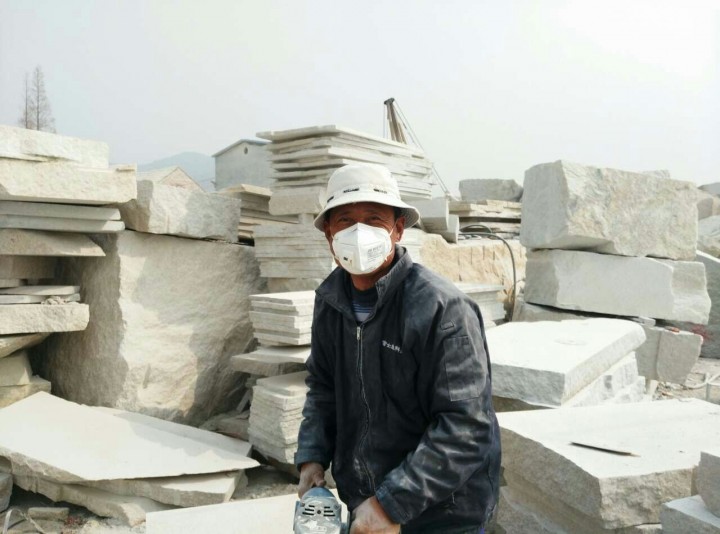 Our most successful Ethical collaboration has been in India as part of the RSWG (Rajisthan Sandstone Working Group). Our work has included capacity building creating Ethical tools such as pass books and silicosis awareness leaflets as well as running training sessions and worker open day events.
As a direct result of our work with this project as well as the efforts, investment and commitment of our supplier NNG, we have seen some major improvements for the factory workers here. Some examples of recent upgrades include: regular and properly documented factory meetings regarding Health and Safety, accident reporting and grievance reporting.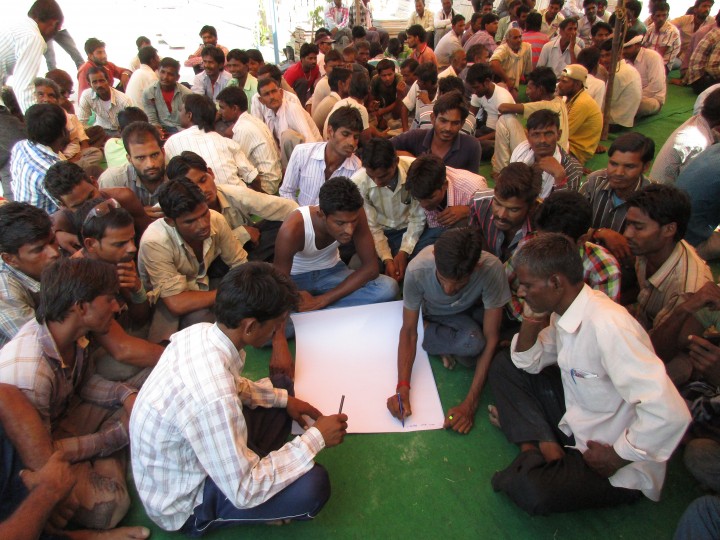 All workers now have bank accounts and all salary payments are made directly into these accounts. They all now have pension and accident insurance. The building of more protective covered areas so that workers can work and have their breaks out of the sun and newly constructed wash room and toilet block facilities for use by all workers.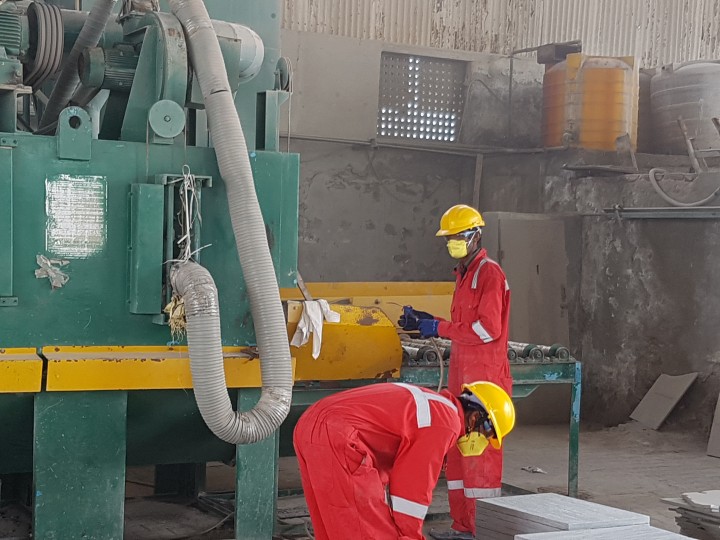 You can find out more about our Ethical Trading Policy here. For more information about ethical trading, visit the ETI's website here where you will find further details of their Base-Code of labour practices.
This news posted on 17th Aug 2018