Series Of Perennial 180th Anniversary Show Gardens Kick Off At RHS Cardiff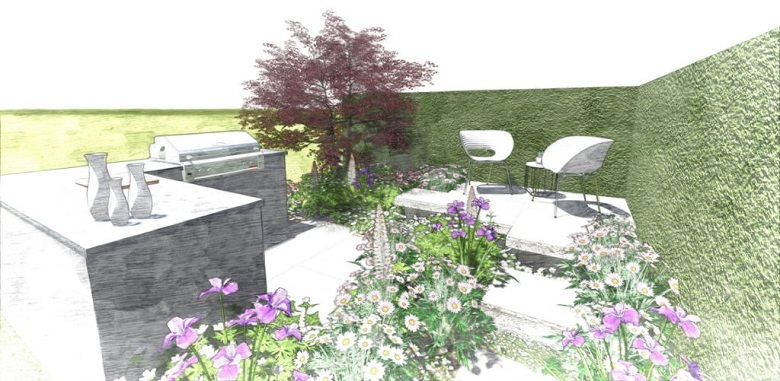 CED Stone group are proud to be supporting the Perennial Garden at this year's RHS Cardiff Flower Show. Designed by Peter Donegan of Peter Donegan Landscaping and Garden Design, not only is this the first time Peter or any other Irish designer has designed a garden for RHS Cardiff, but it is also the first time Perennial have exhibited there.
Perennial is the UK's only charity dedicated to people who work in horticulture, and their families, when times get tough. Providing free confidential advice, tailored one-to-one support, and financial assistance, the charity helps people manage and overcome the challenges of life-changing events.
This garden is one in a series of show gardens Perennial have lined up to celebrate their 180th anniversary. Having never been to RHS Cardiff Perennial hopes this garden will raise awareness of the charity in Wales. Anita Bates, Director of Marketing & Fundraising at Perennial says, "We are there for anyone working in or retired from horticulture, forestry and arboriculture across Wales but too few people know about us. We know that people can find it hard to ask for help and thanks to The Perennial Garden we can tell show visitors about how they can support Perennial to encourage people to get in touch before their issue becomes a crisis."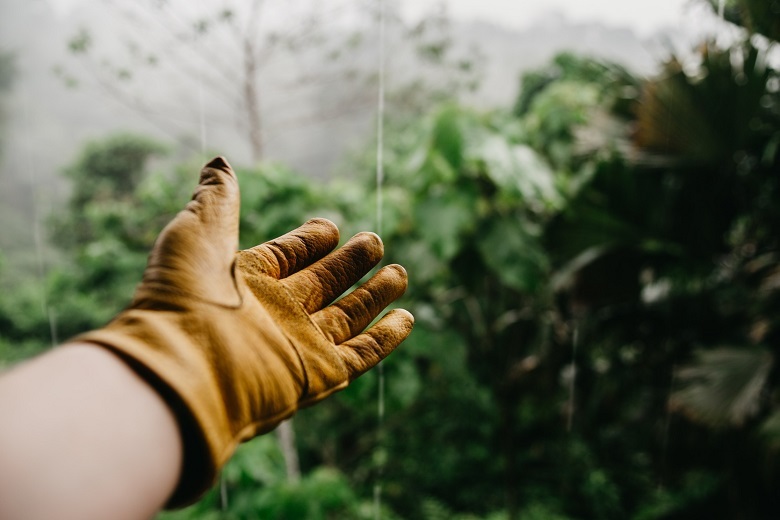 The garden has been designed as a space for entertaining, spending time with family and friends. It has an outdoor kitchen area and barbeque and raised seating area. A planted screen provides the backdrop to the garden and specimen trees and a choice mix of seasonal planting complements the hard landscaping. It highlights the importance of recognising and addressing poor mental health in the horticulture industry, inviting show visitors to look beyond the polished exterior and imagine what challenges its owner, or creator, may be facing. In a world dominated by social media, we can be fooled by views of perfection when many of us are struggling with physical, mental and financial challenges.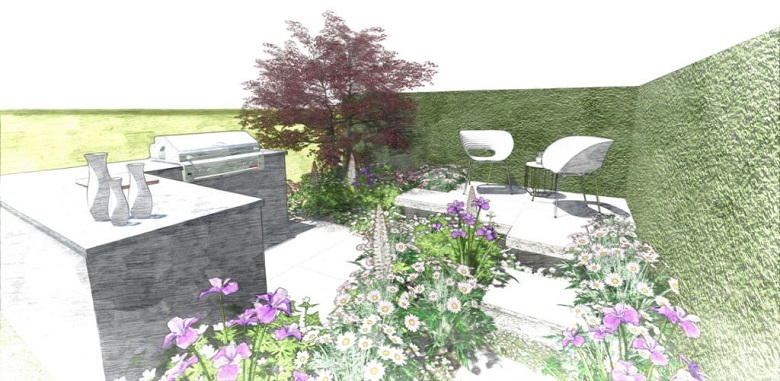 Ed Burnham of Burnham Landscaping is working alongside Peter to bring this design to life at Cardiff. Ed and his team are no strangers when it comes to show gardens having worked on no less than 13 show gardens, however, this will also be the first time Ed has been involved with a garden at RHS Cardiff. Peter has also secured the support of Oxford Planters, who are hand-crafting the garden's kitchen, Hortus Loci to supply the planting, and we, CED Stone Group, are supplying bespoke Alcantara paving and Slatewood for the garden. Peter has also been given support from Two Spots Coffee and Directing Media, companies in his home town of Ballyboughal.
Ed told us, "Peter had just returned from designing a 13th century castle in France in November and I had just come off the back of building at RHS Chelsea 2018. I think we were both looking for something a little different by way of a next garden. He had an idea, but I never ever dreamt it would be a garden at RHS Cardiff or that it would have become anything as amazing as this. It's not until you hear the full story that you begin to realise just why that Oxford Planters offered to build (more than just a) kitchen and why the entire CED team almost every second day ask if there is anything (more) we can do.
We do talk about how the horticulture industry does come together; but this has to be the finest example I have ever known of that and with regard to gardens, the greatest privilege. Peter and I have spoke together virtually every single day since this was announced, and it has only ever been smiles and laughter - how many get to say that. It really is something very special. Of medals, I think it's fair to say we ulative) have already won gold."
After the show, the garden is being gifted to the Veterans' Growth charity and with tweaks to the design will be relocated and built again by Peter and the Burnham Landscapes team. Veterans' Growth runs horticultural therapy courses and provides support to ex-service personnel suffering from mental health issues.
"The garden will be relocated to our site in East Sussex. It will be the primary outdoor area used by our veterans in residence, for cooking, dining and relaxing outdoors. Being able to provide such a beautifully designed and constructed garden to those staying with us will make a huge difference to the mental wellbeing of our veterans, and is greatly appreciated by everyone involved with Veterans' Growth. It would have taken us a very long time to build up the funds to create this ourselves, but through everyone's donations to The Perennial Garden we are able to receive this beautiful garden and could not be happier." Jason Stevens, veteran and founder of the charity
Peter and Ed are heading to Cardiff today and have already been making friends with the locals, namely Romilly Financial and Heaneys restaurant, and as if the build wasn't enough for them to be getting on with, they have signed up to host some talks while they are there. On the 8th of April they are presenting a talk at The Royal British Legion, Cardiff and on the 9th they are presenting a talk at the National Museum Cardiff, tailored to the gardening group members of RNIB Cymru, Wales largest sight loss organisation. If you are attending RHS Cardiff you can also catch them at 4pm on Saturday the 13th in the RHS Talks Theatre.
Peter comments, "I really have to pinch myself when I sit back and think just how many times gardens I have designed have remained on paper and now, from the heart space in the wonderful bubble I sometimes live in, and the willingness of those in the industry to give so much, there is now more than just one charity smiling. It really is something so very wonderful to be a part of.
What started as a picture in my head (it could have very easily remained just that) only became something very real to be when Ed and then Howard White of CED Stone answered the phone and said yes. "I haven't even told you what I want to do", I explained to Howard. "It doesn't matter", he responded, "whatever it is we're in".
That was the launch pad, or from my perspective the confidence to know that we actually had something a bit special. What made it more than just another, albeit very good looking garden was a call from Andrew Fisher Tomlin. As a trustee of the charity, he explained that Veterans Growth were looking for a new garden for their new home in East Sussex and as Ed words it, isn't it amazing that the show garden at RHS Cardiff was designed for Perennial, a charity who helps people in difficulty who work in the gardening industry and that it will relocate after the Bute Park show to Veterans Growth ,a charity that helps those in difficulty through gardening."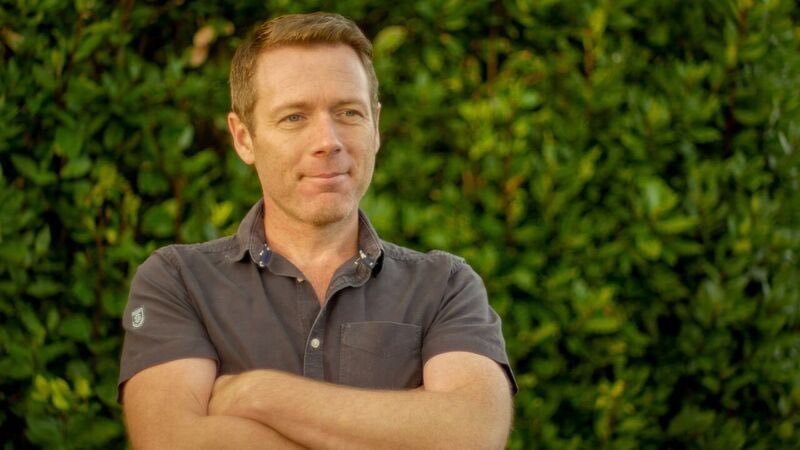 CED are delighted to have been part of this brilliant project and it has been an amazing journey to watch. A fantastic show garden with an important message and a perfect ending.
We wish the guys all the best with the build and the show, we're sure all that enthusiasm will power you through and if not, you've always got Two Spots Coffee to keep you going.
This news posted on 1st Apr 2019