Raising Awareness of Crohn's Disease at RHS Hampton Court Palace Flower Show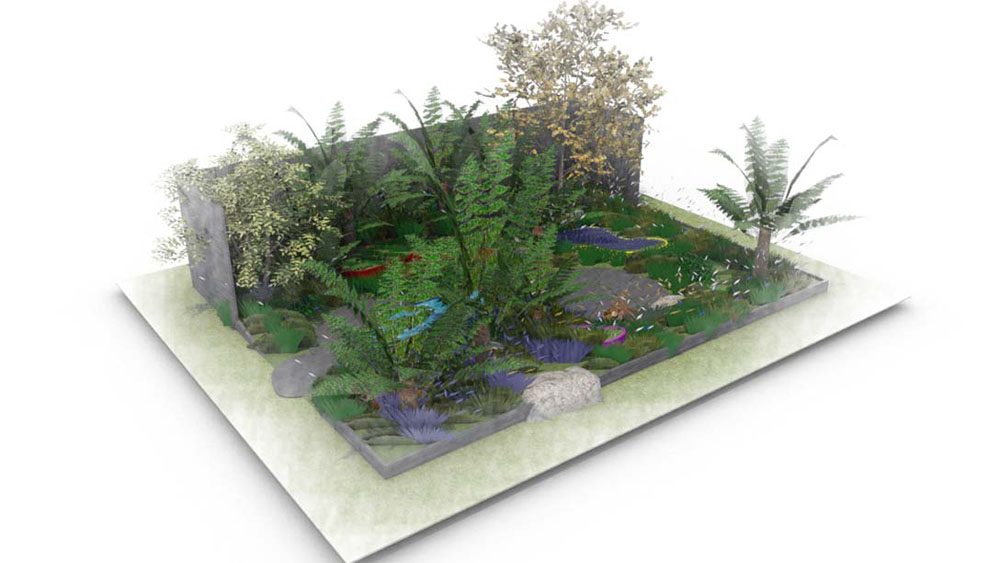 Hoping to raise awareness and help raise funds is the Bowel Disease UK Garden for Crohn's Disease at this year's RHS Hampton Court Flower Show. Crohn's Disease usually targets young people and this garden aims to tell the story of how vibrant a sufferer's life can be, despite living with this debilitating disease.
Designed by SGD members Andrew Fisher Tomlin and Dan Bowyer, the garden has been designed to be located in a warm city micro-climate. Whilst a pool reflects the importance of hydration to bowel health, a fire pit hints at how it feels when Crohn's strikes.
The Bowel Disease UK Garden for Crohn's Disease incorporates boulders supplied by CED Stone Group and our new product, Stokksnes Pebbles; a stunning mix of flat black pebbles with hues of grey, blue and beige. The garden showcases how rare but hardy exotic plants can be, whilst planted alongside more familiar UK garden plants.
The garden will be open for viewing at the RHS Hampton Court Flower Show, which will be open to the public from 05th - 10th July. To find out more about Crohn's Disease and the work that Bowel Disease UK do, visit their website here.
This news posted on 1st Jul 2016