RHS Back To Nature Woodland Waterfall And Stream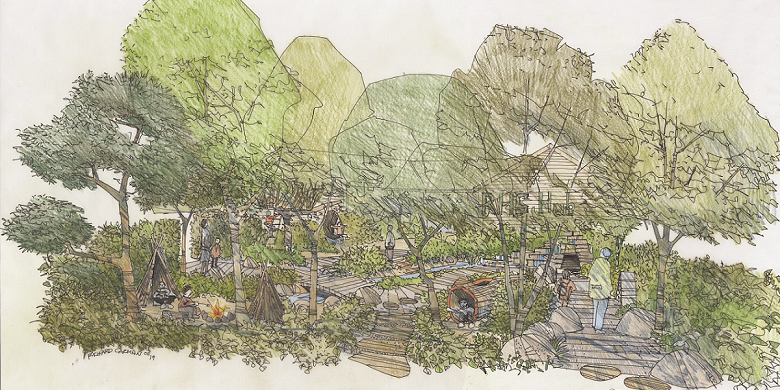 CED Stone Group are delighted to have supported the 'RHS Back to Nature Garden' at RHS Chelsea Flower Show this year, co-designed by The Duchess of Cambridge and award-winning landscape architects Andree Davies and Adam White of Davies White Landscape Architects.
"We are delighted to have worked with the RHS on this important project and collaborated again with CED Stone Group to create the RHS Back to Nature garden at RHS Chelsea. The garden aimed to reconnect children with nature and encourage everyone to share their childhood memories of time in the great outdoors. The waterfall and woodland stream were key features in the garden" said Adam White & Andrèe Davies, Davies White Landscape Architects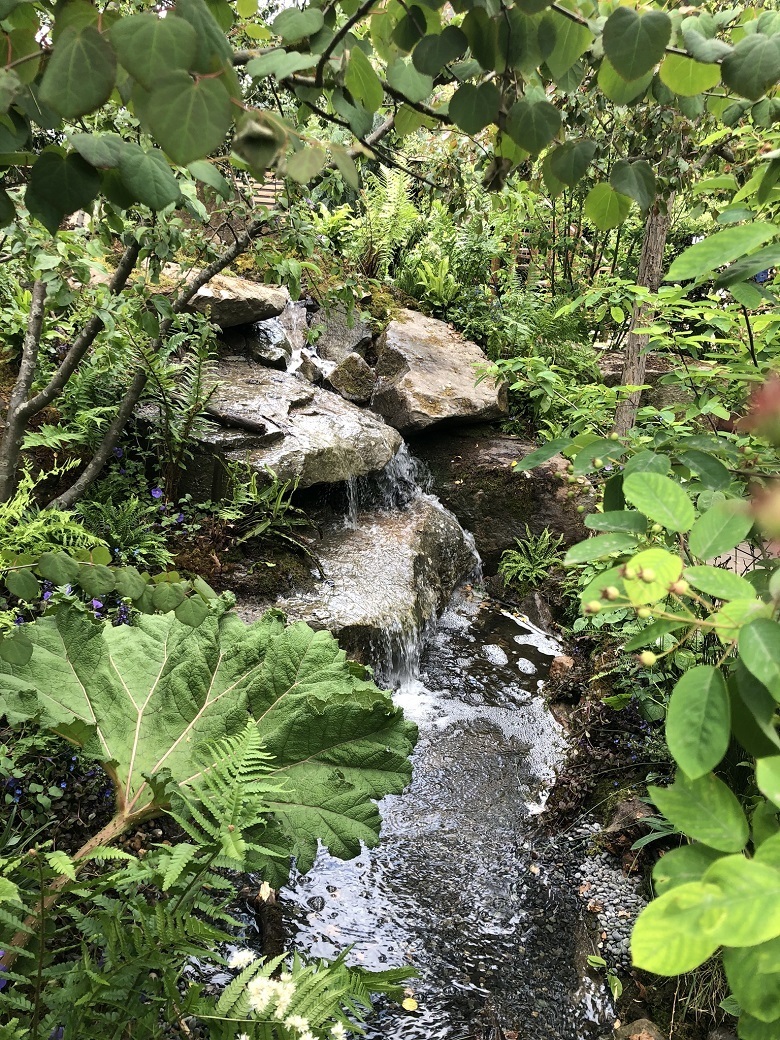 Active play in the fresh air is proven to be beneficial for both physical and mental health and the garden was designed with that in mind. It was based in a woodland setting, a space for families and communities of all generations from all backgrounds to connect with nature and enjoy growing plants for their health and wellbeing – which is something core to the charitable work of the RHS.
The design was inspired by childhood memories which are so often triggered by the natural world, the feeling of excitement as you drop your pooh stick in the water and dash to the other side of the bridge to see who is in the lead. The feeling of pride and accomplishment as you sit high in the 200-hundred-year old Chestnut tree house. These feelings are captured in our memories, memories of moments which although our own are shared by many. The garden was designed to recapture these moments and feelings for adults and spark excitement and love for nature in future generations.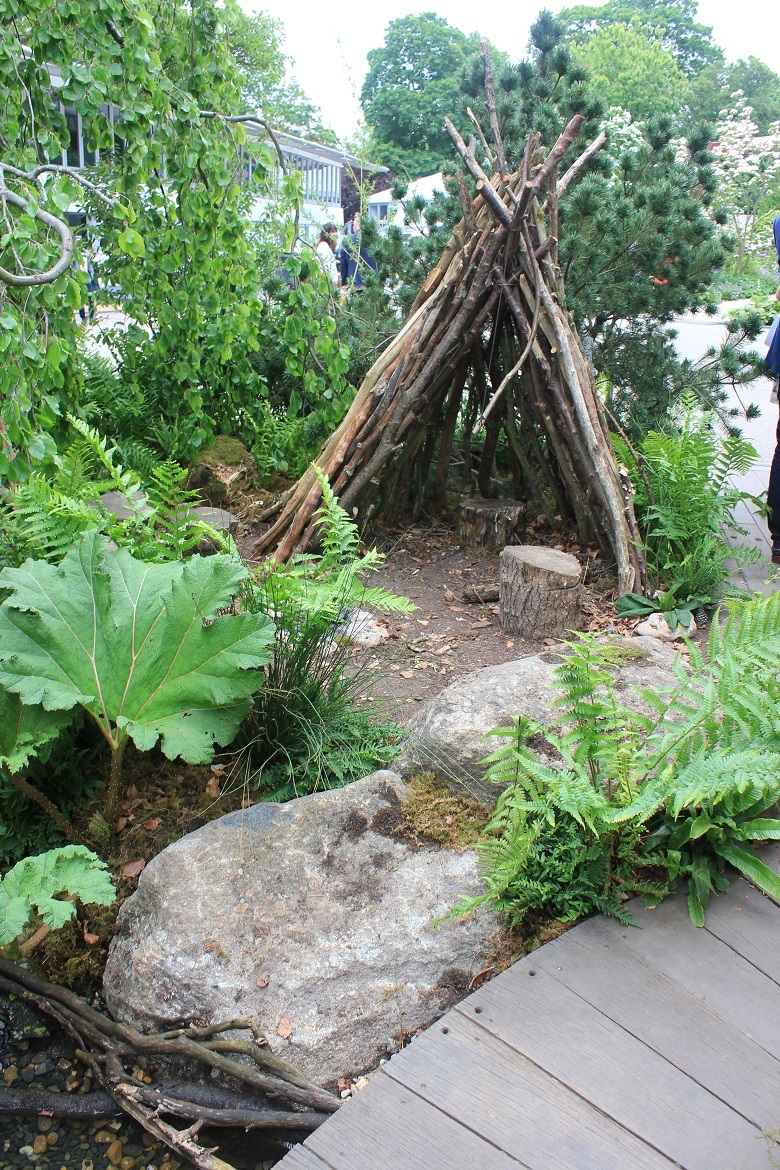 The woodland trees and natural planting gave the garden a calm and relaxing atmosphere. The planting included plants for craft activities, edible plants such as wild strawberries and fragrant flowers to attract pollinators. Natural play elements featured throughout the garden, a hollow log for children to climb through, a stream for paddling, building dams or balancing on stepping stones and a playful pathway bordered with beautiful textures of leaves weaved through the garden around rocks and stepping stones.
CED Stone group supplied boulders, Icelandic Pebbles and Rounded Flint Stones to be used for the steam and throughout the garden to create the natural wild woodland effect.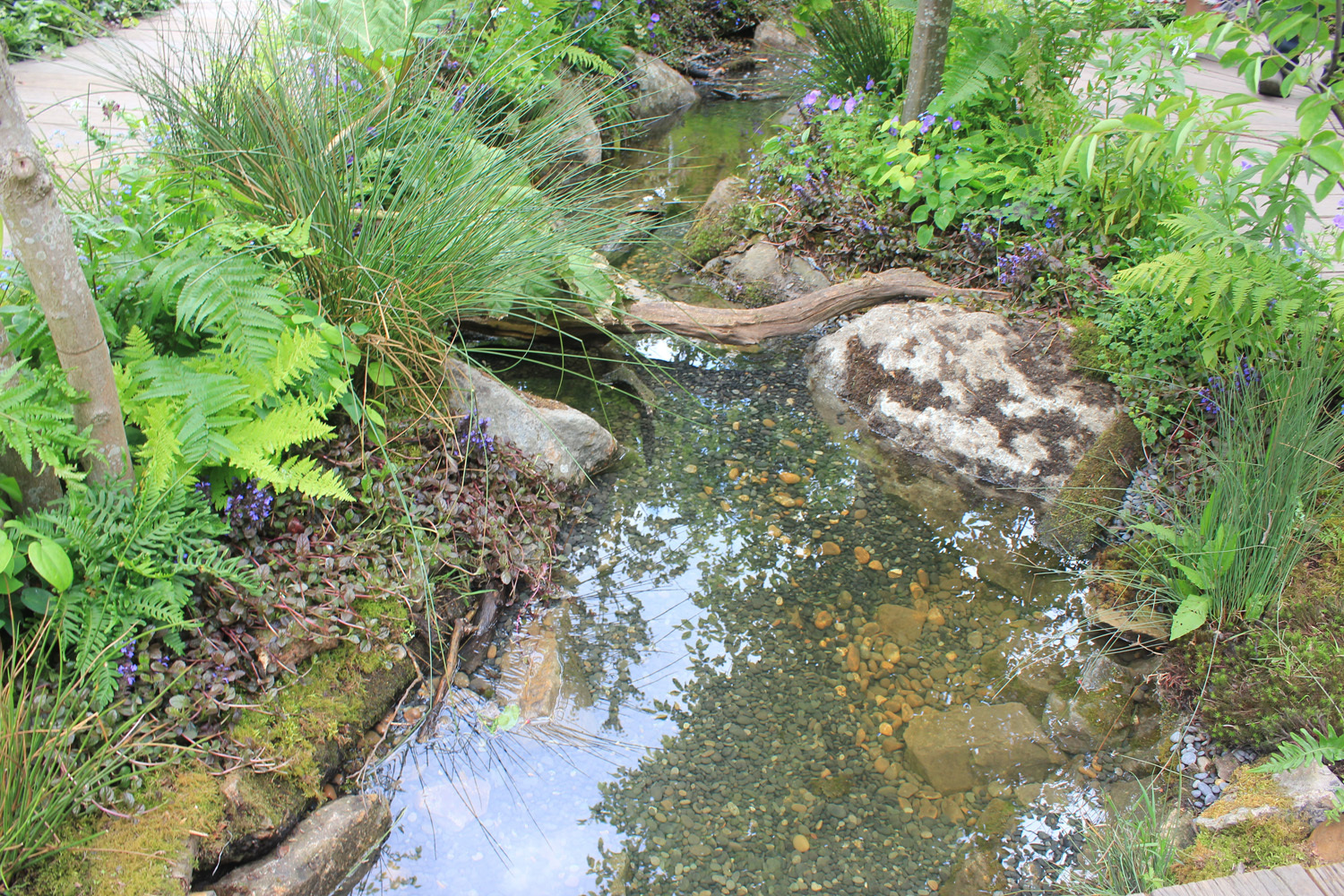 "The impressive CED Stone Gabbro Boulders and smaller aggregate used to create the stream will have second life in our next garden at RHS Hampton in July and then it's permanent home at RHS Wisley. Both of these gardens are also being designed with the Duchess of Cambridge." Said Adam White & Andrèe Davies, Davies White Landscape Architects
The gardens at RHS Hampton Court Palace Garden Festival (2-7 July) and RHS Garden Wisley will include some elements from the garden that was at RHS Chelsea Flower Show, including the woodland waterfall and stream from the garden at Chelsea.
This news posted on 25th May 2019