RHS Tatton Flower Show - Caledonian Coastal Garden & Phytosanctuary Garden

There are so many fantastic gardens that are going to be at RHS Tatton Flower Show this year, with CED Stone Group sponsoring some of the stone elements in a few. We have sponsored the contemporary Caledonian Coastal Garden, and the wonderfully colourful Phytosanctuary Garden.
Name: The Caledonian Coastal Garden
Designed by: Aidan Cifelli
Built by: Artisan Landscapes
Sponsors: Vande Moortel, Cheshire Concrete, Landscape Plus
Designed by Aiden Cifelli, the Caledonian Coastal Garden is a contemporary space that has been inspired by the Scottish coastline. Incorporating man made designed elements with natural, the garden shows how these two interact, with fragmented paving that allows the planting to spill out onto the hardened edges and soften them. The planting reflects that of a maritime forest edge and represent that vegetation can thrive even in challenging conditions and against more man-made elements.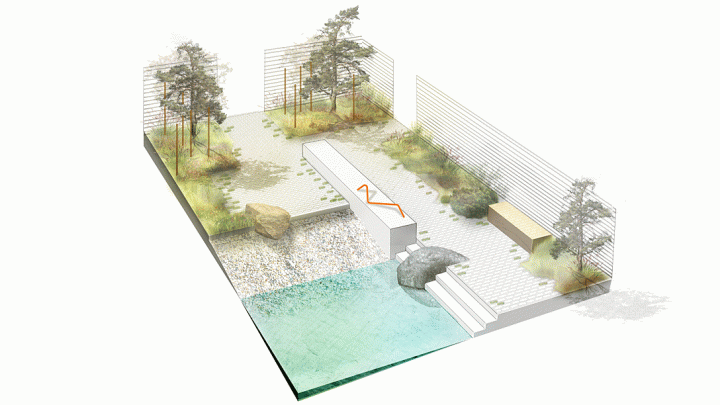 The path leads to a pebble beach and a seawater pool, featuring CED Stone boulders to mimic the ruggedness of an exposed, natural shoreline. There are a couple of different types of feature stones boulders in this garden, such as Gabbro Boulders, Caledonian Boulders and Weathered Limestone Rockery, to achieve different textures.
Name: The Phytosanctuary Garden
Designed by: Kristian Raey
Built by: Steven Foxcroft Landscapes
Sponsors: London Stone, Macgregor Smith, Practicality Brown
The Phytosanctuary Garden, at a glance, is a beautiful array of colours and life, with multiple plants gathered in sections and a small path leading it's way through the space. However, upon closer inspection, the garden actually represents something far more sinister. The garden has been designed to spread awareness and knowledge of the deadly plant disease Xylella, a known and growing issue in the gardening world.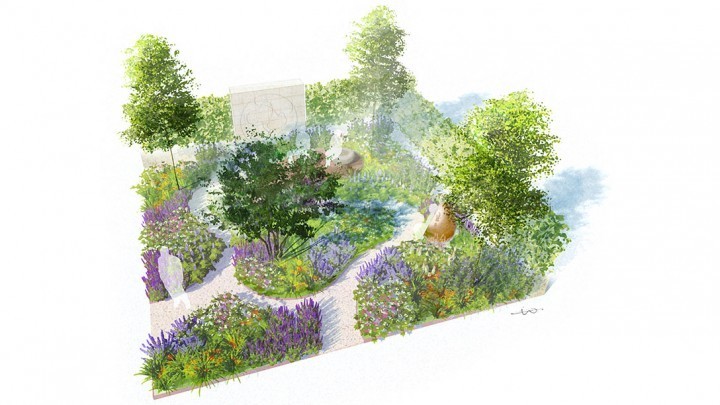 The main focal point of the garden is the Olive tree in the centre, of which represents the terrible disease having attacked multiple Olive trees in Italy and Southern Europe in 2013. Other plants in the garden can be seen of which are also at risk of the disease, such as the Lavender plant. Art on the walls of the garden illustrate the affects of Xylella and provides enlightenment on how it spreads. There is also an adjoining display that introduces the BRIGIT project and the Defra Animal and Plant Health Agency's Don't Risk It! Campaign. For more information on this campaign, click here.
CED Stone Group are proud to support a garden with such a strong message and high educational value, providing Barley Quartzite Gravel for the pathways that lead through the vibrant space. We hope that this garden provides the awareness and advice needed for those who do not know of Xylella and it's devastating effects.
We are looking forward to seeing these gardens at RHS Tatton Flower Show next week, and are delighted to have sponsored them!
To book tickets or find out more about RHS Tatton Flower Show visit their website.
This news posted on 9th Jul 2019