Rosslyn Chapel Revisited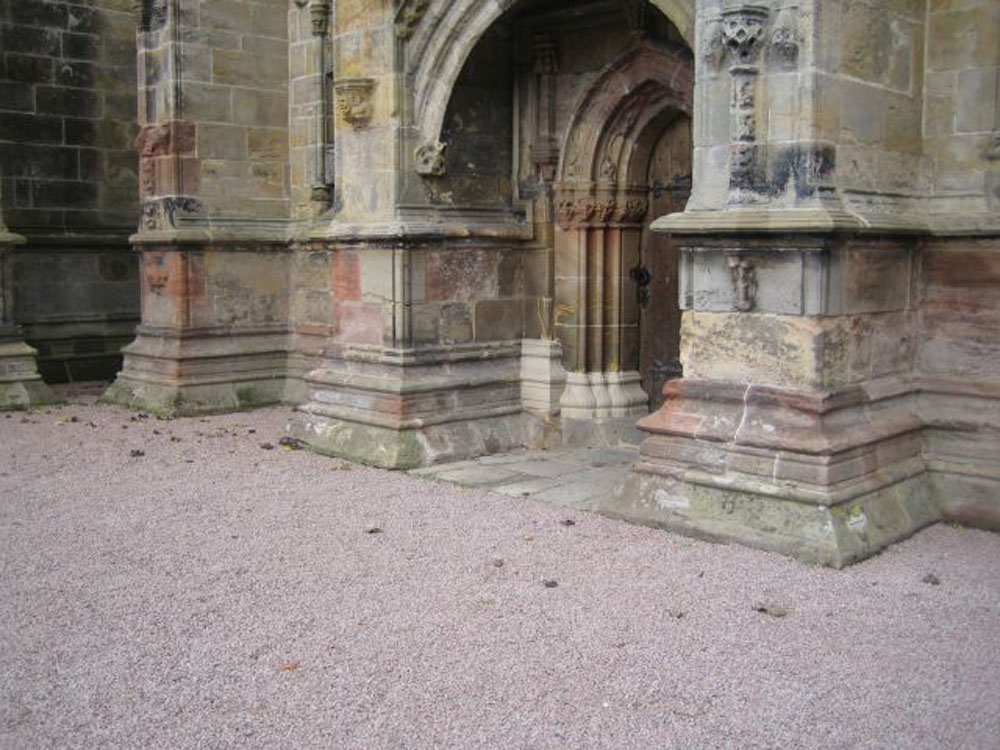 The Rosslyn Chapel, located a few miles south of Edinburgh, has been standing strong for centuries. Founded by Sir William St Clair, this historic construction took almost 40 years to complete. The building is made of a Gothic architecture and is covered in beautiful carvings. It is truly a marvelous sight to see, which is why it attracts travelers from all around the world who come to witness the beauty of the building and learn its history.
Rosslyn Chapel is a very historical place that has gained world recognition, especially after The Da Vinci Code book by Dan Brown. It is where scenes from the movie for The Da Vinci Code took place. Due to the prestige and history behind this building, we were more than thrilled to have a chance to work with and supply the Chapel with products for the car park and pedestrian areas helping to create a sustainable solution that work well with the historical building and its grounds.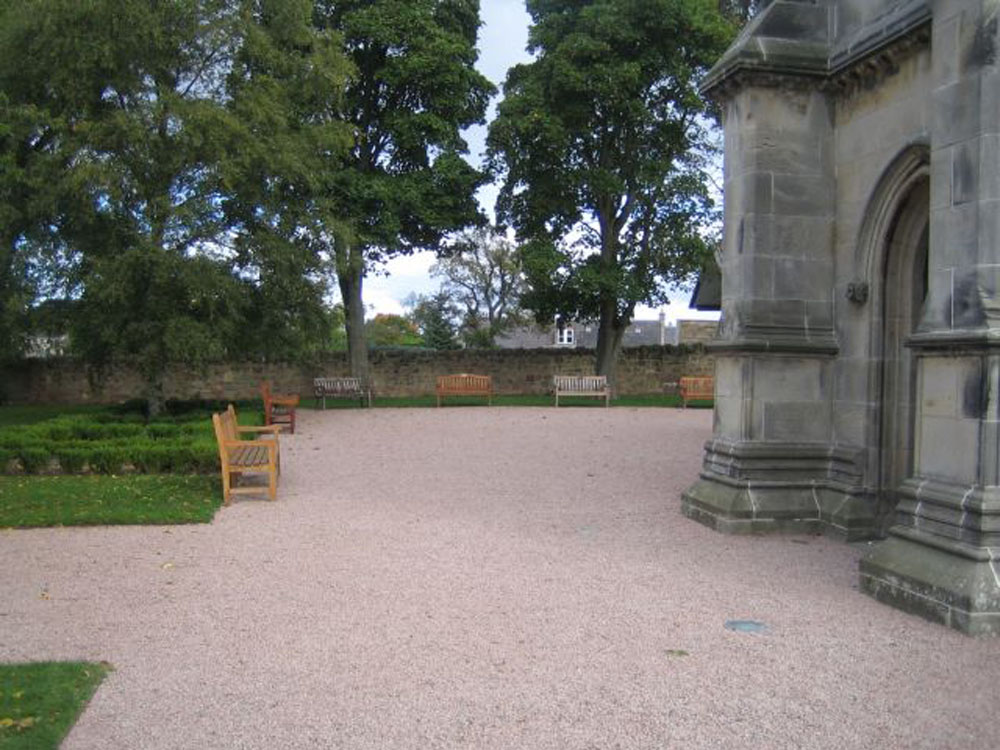 Our Divisional Director (Depots), Gary Ewing, describes his great experience working with the Chapel:
"Our first involvement with the Rosslyn Chapel was a couple of years ago when I first met up with Sheena Raeburn of Ian White's Associates, who were looking for a gravel to match in with the Chapel and the surrounding area. An extensive restoration contract on the Rosslyn Chapel itself was near completion and the grounds of the Chapel were in need of some repair. We were specified to supply a 10mm Pink Granite Aggregate as a ground covering around the chapel. At the time, I had taken along a sample of Cedagravel® as I believed it would be an ideal situation for the product and the challenges the historical site provided. The budget, however, did not allow for its use and the project went ahead using a loose aggregate.

The Chapel has many thousands of visitors each year, many of whom are wheelchair bound and the loose gravel was causing a number of problems. Within a couple of years of completing the first project, I received a call to meet with the architect and curator with a proposal to use Cedagravel® to solve the now obvious problem of pedestrian and wheelchair access around the Chapel. We set up a sample panel to allow the current owners, together with the curator and architect, to see first hand how our product would perform and subsequently got approval to install the Cedagravel® system. We were able to reuse the existing aggregate as a fill for Cedagravel® with only a small addition for top up.

Britain has a wonderful array of historic buildings, and it is very satisfying to see a product used, that not only solves the problem of loose gravel, but in no way detracts from the natural feel and appearance of a gravel. No other system would be right in retaining the period look that a gravel surface provides and this is every bit as important as providing a stable surface to walk and drive on."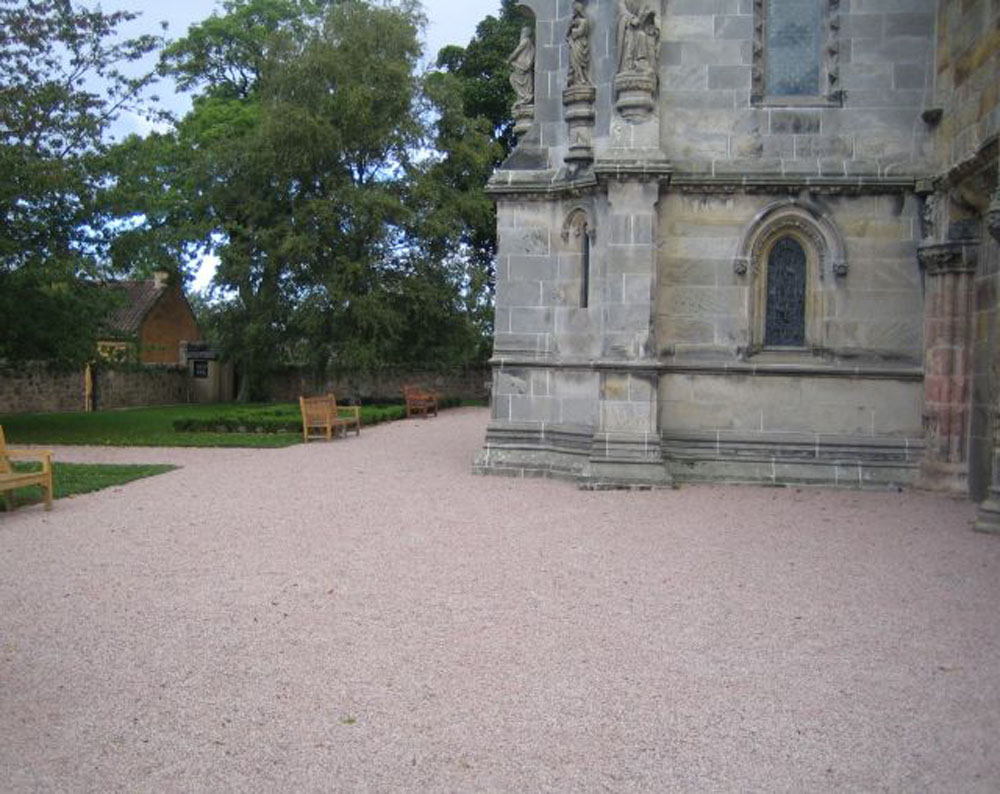 Rosslyn Chapel is open throughout the year and further details can be found on the website: http://www.rosslynchapel.com/
This news posted on 1st Oct 2015