Serenity Comes To BBC Gardener's World Live : CED Supports Designer Andy Tudbury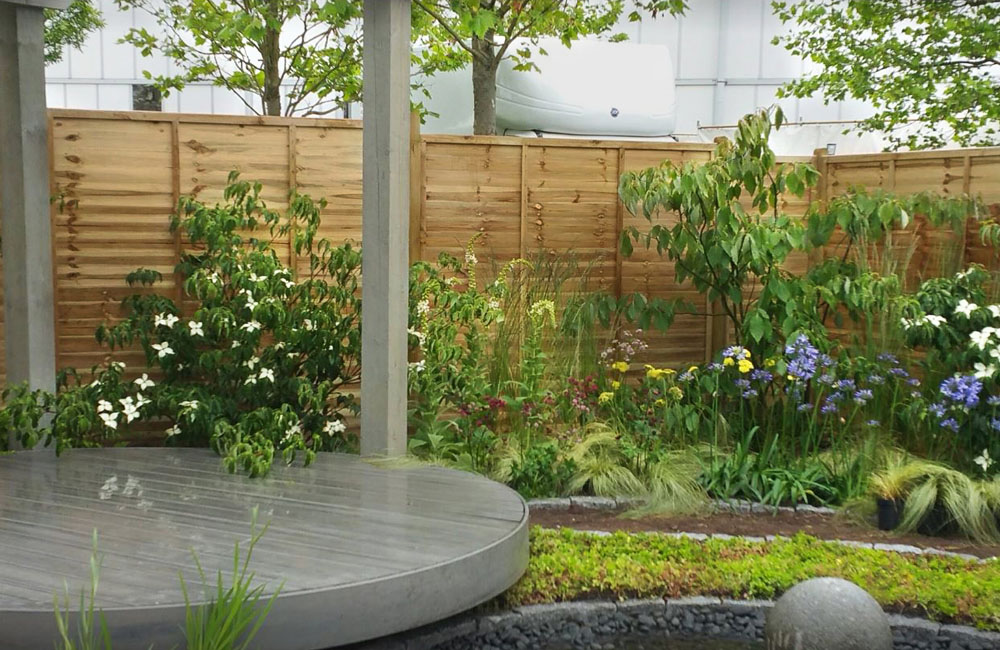 Serenity Comes To BBC Gardener's World Live : CED Supports Designer Andy Tudbury

Things are getting ever more exciting as we move through this year's show season! This week sees the opening of BBC Gardener's World Live which celebrates its 50th anniversary (complete with an ever so quintessential Golden Jubilee style summer garden party). Presenter Monty Don, Carol Klein, Alan Titchmarsh and friends will be on hand with expert tips and stories, and the delightful Mary Berry will be announcing the Golden Jubilee Plant winner during the BBC's one-hour special programme.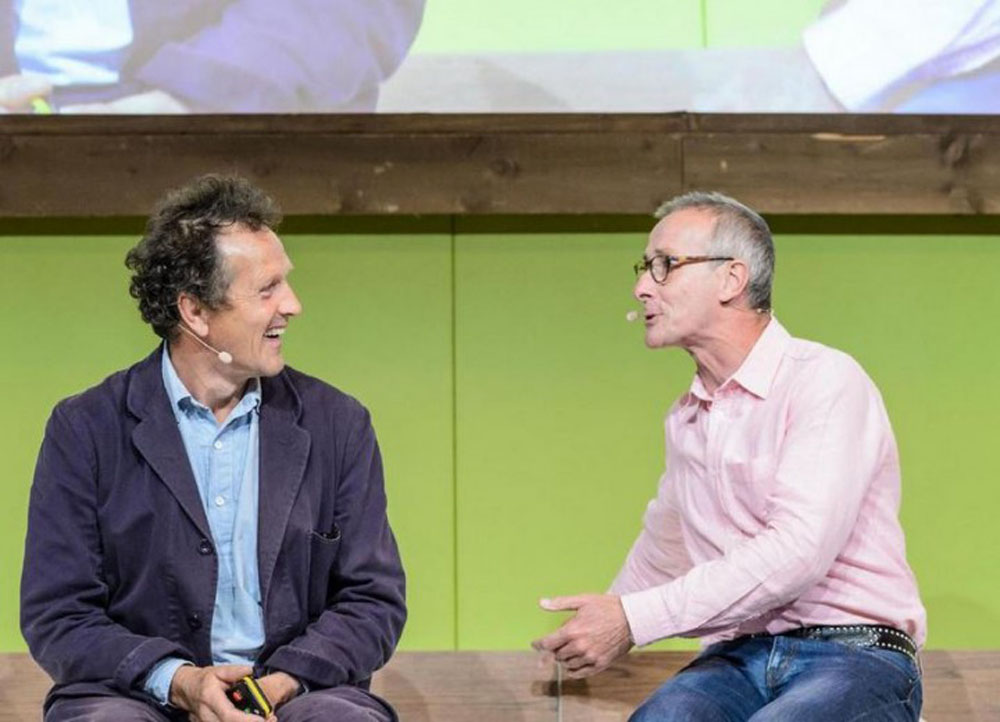 Garden designer and founder of the East Midlands Flower Show Andy Tudbury is the creative force behind Serenity, one of the main show gardens at the event. Apart from a little help from his son, Andy has pretty much designed and built this space on his own and CED are delighted to be donating some materials to his scheme.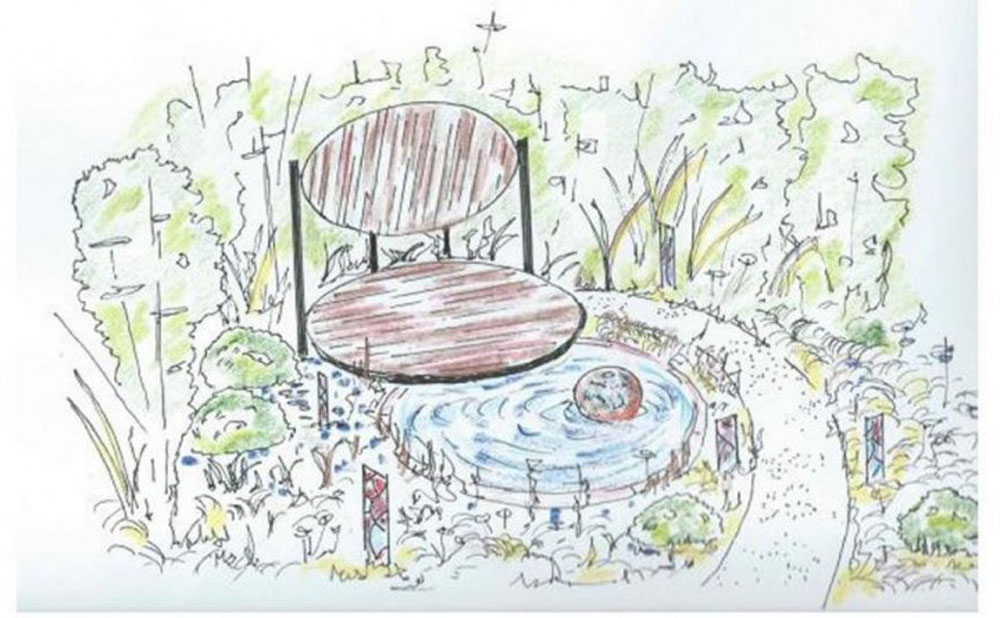 So what's Serenity all about then? In today's high-pressure world we all need a place to relax and unwind away from the troubles and stresses of everyday life. Serenity offers such a place – the calmness of the planting, the ripples on the pool all bring a feeling of collectedness and peace while relaxing on the patio area. Serenity is a garden that brings a feeling of tranquillity and ease, as you leave the worries of the day behind you and absorb the spirit of the garden.

Andy selected three Mixed Galacial Boulders from CED's Langley Mill depot in the Midlands, and a Silver Grey Granite 40cm globe to use as a water feature for the garden. From the beginning, Andy was on the look out for a piece in Silver Grey Granite to complement the grey colour of the composite decking around the podium.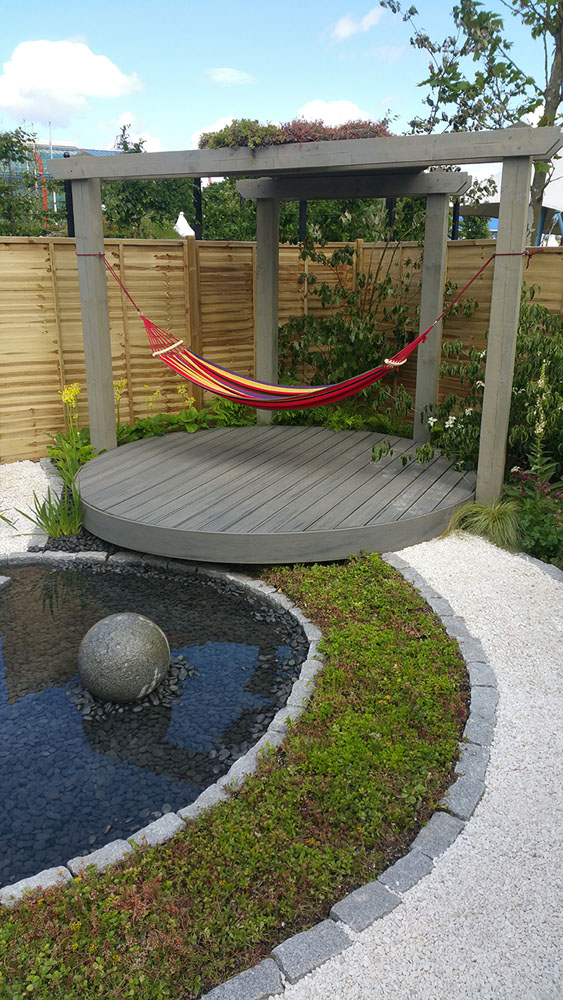 He had his mind set on a spherical globe piece to sit in the middle of his pool, which turned out to be rather difficult to source initially: 'We actually couldn't find one anywhere for ages' said Andy. 'But we specifically needed larger pieces to fit in with the scale of the garden, and to continue the grey colour scheme.'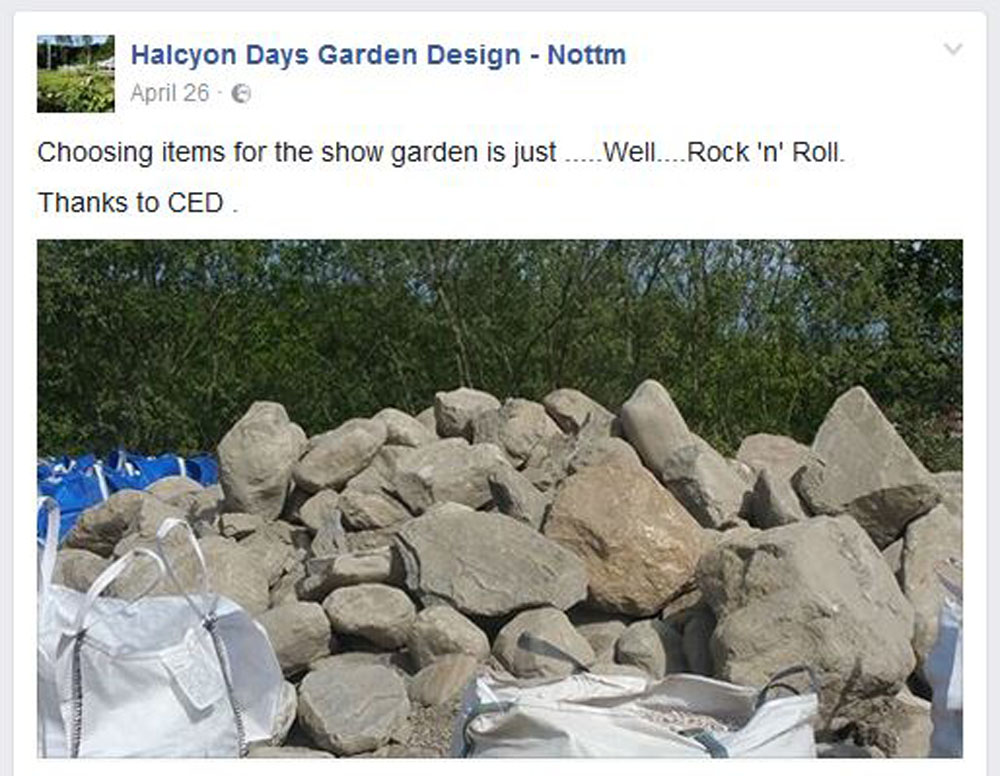 Glad we could help, Andy! Andy's garden Serenity - was awarded a Silver medal and you can go see it at the BBC Gardener's World Live up to the 18th of June at the NEC Birmingham – visit www.bbcgardenersworldlive.com for more information.
This news posted on 13th Jun 2017