Society of Garden Designers Awards Ceremony 2013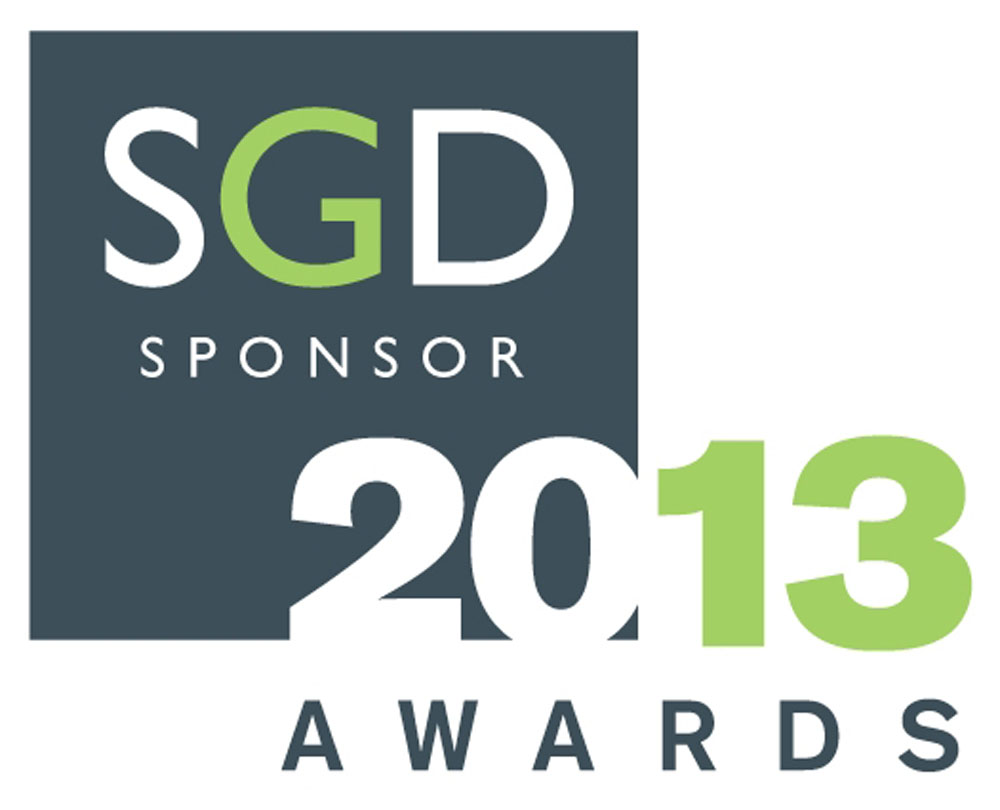 CED Natural Stone were the proud sponsors of the Judges Award for this years Society of Garden Designers Awards. The ceremony which is referred to as the Horticultural Oscars was held on Friday 24thJanuary at the Millennium Gloucester House Hotel, London. James Alexander-Sinclair hosted the evening where 18 awards were announced to an audience of over 300. Many garden designers are now considering these awards to be amongst the most prestigious in their profession and CED Natural Stone are honoured to be supporting the awards ceremony in their second year.
The evening was an excellent opportunity to reconnect with old friends and colleagues, and form relationships with new ones.
Award categories and winners were as follows;
Student Award went to Nick Morton for his Malmesbury project Judges comments included: "The most consistent, methodical and cogent presentation of all the entries. It showed an ability to handle scale and understand space and achieved the brief in a clear and concise way." Paper Landscapes Award was presented to Nicola Greaves for her project Cemetery Park Judges comments were: "A fascinating, Intellectually stimulating idea well communicated. It is a wonderful fantasy of a design that does not destroy the history of the site."

Renovation Award was received by Mark Fenton for his Rose Garden Project The Rose Garden, Memorial Park. The park was restored in 2011, the original layout had to be preserved and a new entrance, steps, and paths reconfigured to make the space more inviting. To provide year-round interest a contemporary planting scheme has been introduces. Expanses of David Austin roses sweep through areas of perennials and bulbs with yew cones and arcs of beech hedging providing structure and definition in the winter months.
Andy Sturgeon had an extremely successful evening winning three awards first was the Hardscape Award for his Westminster Terrace project in Hong Kong, the second was the Small Residential Garden Award for theVermeer Garden. The final award was The Planting Design Award, for his Welsh Garden. The judges comments for this garden were "A wonderfully seasonal planting palette that demonstrates a clever use of colour, form and texture with well composed planting arrangements that have a range of sizes of deciduous and evergreen structural drama and experience and to create compositions that repeat rhythmically to lead you through the garden and reveal pathways and entrances to new spaces".
The Lighting Award went to Charlotte Rowe for her project Notting Hill, London The Judges said " A very good, well thought out lighting design with carefully considered location of light sources. It provides a well-balanced composition that creates an interesting and playful space for the client." Christine Whatley receivedThe Big Design, Small Budget Awardfor her Kinesis Garden. This was an awkward corner that needed a design that incorporated a large horse chestnut which has now been made a focal point. Raised beds and lawn provide changes of level and softwood sleepers combine natural materials with hard-edged structure.

The Designing for Community Space Award had joint winners, the winning projects were Montpelier Community Nursery Garden, by Jackie Herald andGibbon's Rent by Sarah Eberle and Andrew Burns. Jo Thompson was the proud recipient of The Future Designers Award for Sea Gem, Camber Sands. With much of her childhood spent in Rome, Jo grew up surrounded by beautiful gardens. To this day, her work reflects this original inspiration of characteristic strong lines of Italian gardens, paired with soft, relaxed planting.
Andrew Wilson was also a multi award winner, receiving both The Peoples Choice Award which was awarded by the readers of Homes & Garden Magazine and the general public. He also received The Large Residential Garden Award, both awards were for the Hertfordshire Garden. We were extremely pleased to hear this having been the supplier for all the Buff Sandstone Paving used on this project.The judges comments for this project were "A clever design that integrates with the style of the house and creates a great feeling of space and cohesion. A skilful use of geometric devices and a good variety of spaces has created some fantastic borders and very interesting destination points." The third and much converted award presented to Andrew was The Grand Award, this award is for the best of the best and is described as the award for theWinner of the Winners!
Well Done Andrew and your team, you must be very proud!
The Public Communal Outdoor Space Award went to John Wyer for his residential project in St Johns Wood'The Collection' and Sally Court received the International Award for her Barvikha Gardens in Moscow.

Amanda Patton was the recipient of two awards, the first was the Medium Residential Garden Award for her Somerset Garden which was well received by the judges as she also picked up the prestigious Judges Award. Comments from the judges for this scheme were "A simple idea expertly integrated into its surroundings with beautiful planting, the creative use of traditional materials and craftsmanship, and an intelligent judicious nod to the 21st Century which reminds us of where we are now and where we have come from."
The final award to be presented was the The John Brookes Lifetime Achievement Award. This award is named after one of the Society's Life Members and granted to an individual who has made an outstanding contribution to the landscape and garden design profession. This year the award was given to the very talented garden and landscape photographer, Andrew Lawson. http://www.sgdawards.com/john-brookes-lifetime-achievem/4582149751
We would like to take this opportunity to congratulate all those whom were nominated and especially all those who received awards. We look forward to continuing to work closely with you and the SGD in 2014.
This news posted on 28th Feb 2014