Student Visits at CED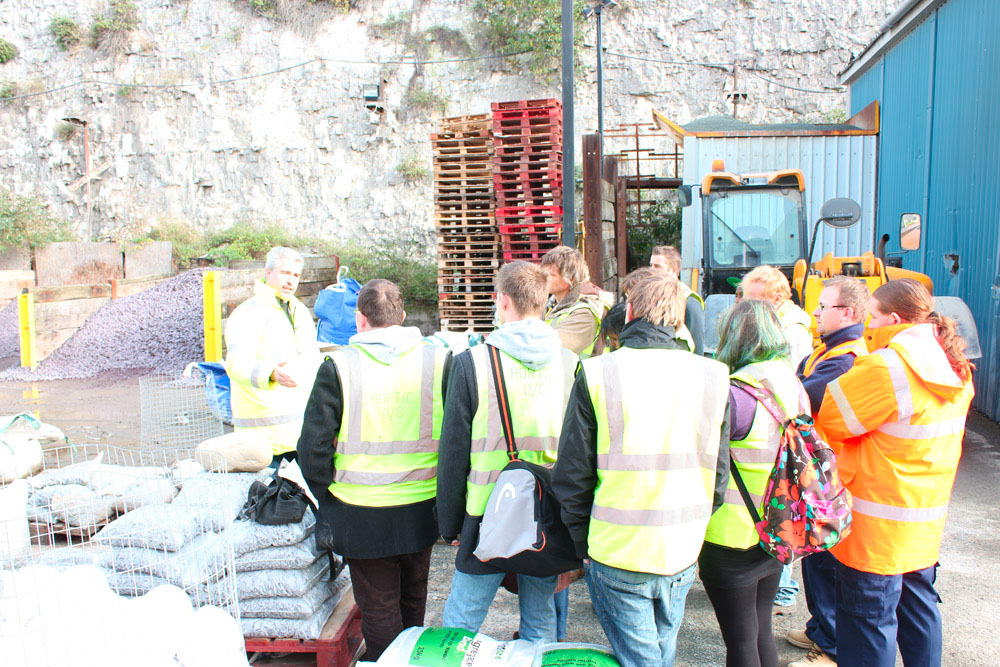 What a busy week for student visits here at CED West Thurrock. On Tuesday we welcomed 12 students from Otley College in Ipswich and on Thursday we welcomed 6 students from The London College of Garden Design. Both groups were extremely knowledgeable and a pleasure to have.
For years, we have carried out many student visits where CED's knowledge of natural stone can be passed on to those in education and studying to become a professional in the landscape and design industries. The day includes a walk around the indoor showroom and then a tour of the yard, followed by a 40-50 minute presentation with a Q&A session to finish. There is a lot to know about the use of natural stone and we hope that by continuing to do days like this will only aid in natural stone products being used to their potential.
Helen Newell, Administration Manager from The London College of Garden Design, commented "The students gained a valuable insight into your industry and we greatly appreciate the time and effort you gave to increase their knowledge and understanding of how natural stone can be utilised in their work."
We now look forward to a visit from students of Writtle College next week.
This news posted on 27th Nov 2012