The Therapeutic Benefits Of Gardening At RHS Hampton Court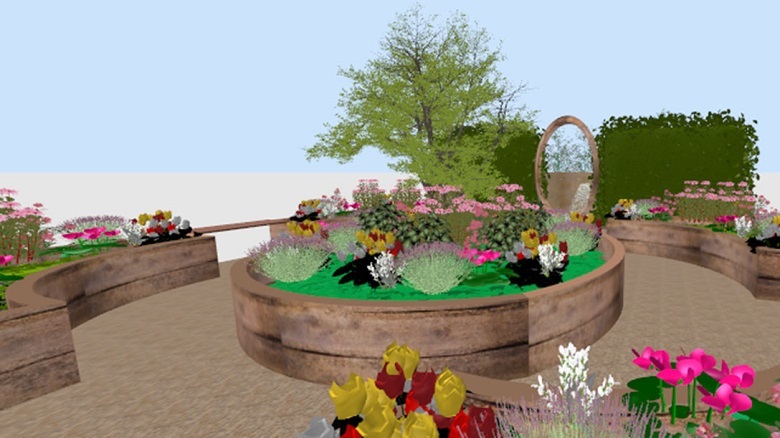 Tony Wagstaff and the Southend Youth Offending Team (YOT) are back at RHS Hampton Court with 'The Therapeutic Garden'. For the last nine years Tony, Senior ISSP Worker for the Youth Offending Service, has been designing and creating show gardens at Hampton Court with Southend Council's Early Help, Family Support & Youth Offending Service along with support in recent years from the Dementia Community Support Team. Last year's entry 'A Place To Think' won a silver award, taking their total up to 10 awards won over the last nine years. Their impressive awards collection is made up of, four bronze, four silver and two silver-gilt awards.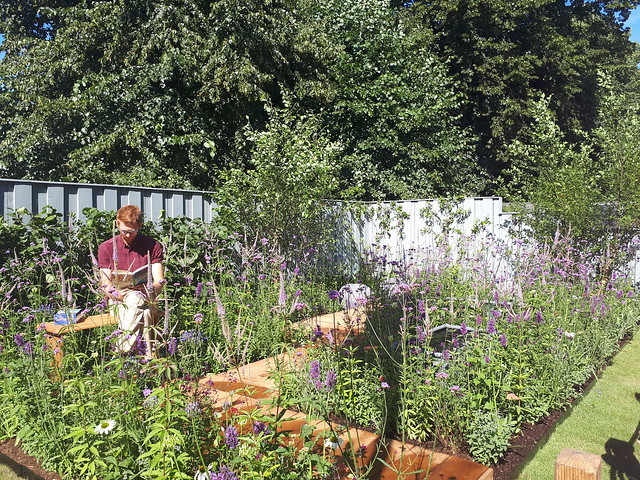 Southend Youth Offending Team (YOT) use work on allotments as a way of engaging young offenders. Since 2010 green-fingered youngsters have been undertaking this work as part of their community reparation. It's not just about winning medals though, through the project the youths are able to work towards a City and Guilds Level 1 in practical Horticulture skills, enabling them to use their practical skills in the future. People living with Dementia are also able to assist with tasks such as painting, varnishing, and planting seeds.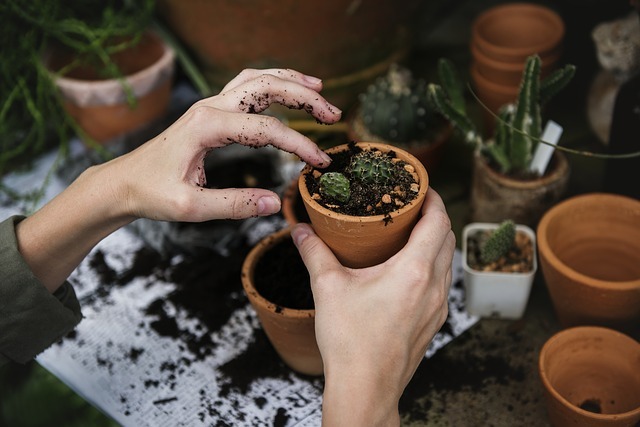 John O'Loughlin, director of children's services at Southend-on-Sea Borough Council, said: "The programme offers young offenders the opportunity to learn a new skill, gain a qualification, improve their own employability and also help those living with Dementia get out and about and give them something to focus on."
The Therapeutic Garden promotes the health-giving properties of horticulture and shines a spotlight the beneficial role that plants and gardening have in supporting people living with dementia, anxiety and other mental illnesses.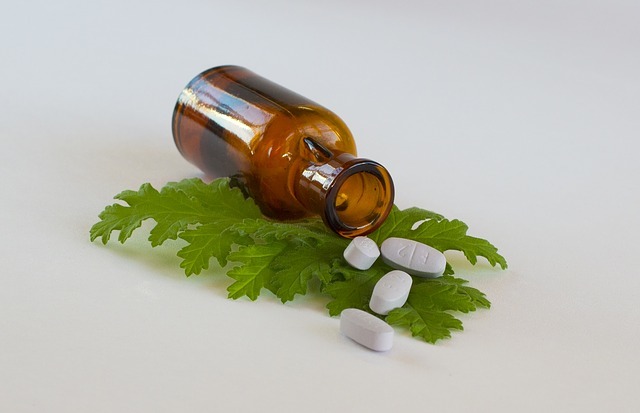 The garden will feature plants such as eucalyptus, thyme and Eryngium, plants known for their health-enhancing effects. It will also feature bright and colourful planting to attract wildlife and boost the visitor's mood while raised beds supplied by Wood Blocx make the design accessible for all. This year Local volunteers of St. Lukes Community Garden (Cluniac Gardens), are growing plants for the event.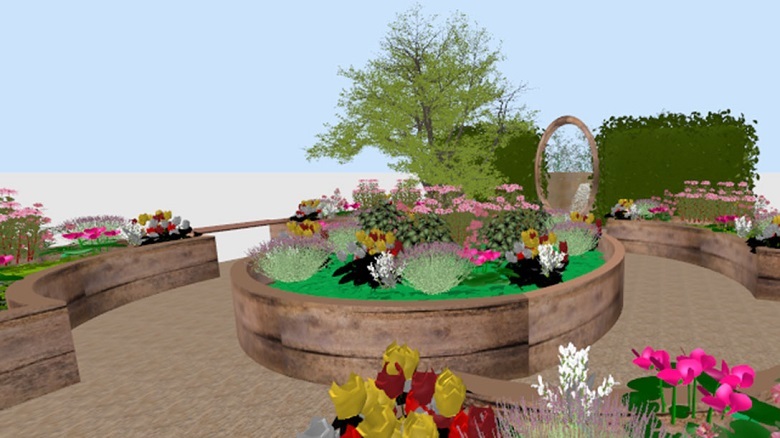 Tony tells us, "The garden promotes the benefits gardening can have on physical and mental wellbeing. This topic has rightly become prominent. It's not just the healing powers of plants but the act of gardening itself that's therapeutic. I hope that visitors will take home the thoughts of how Southend residents have been able to help build a real community garden on a grand stage such as this show"
CED Stone Group have supplied our Red Felsite Aggregate for the pathway between raised beds, and also our Scottish Beach Cobbles which will be used in gabions to form a water feature. We're sure Tony and team will be adding to their collection of medals this year, and we're hoping it's a shiny gold number.
This news posted on 17th Jun 2019