The World Garden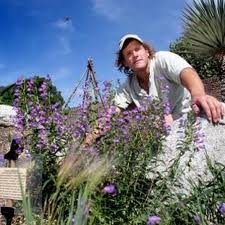 CED's marketing team had the pleasure of visiting The World Garden at Lullingstone Castle this week and meeting up with modern day 'Plant Hunter' Tom Hart Dyke.
The garden came from an idea Tom created whilst held hostage by gun-toting guerrillas and threatened with execution. It was during this life-threatening situation that Tom's mind started to wander. Allowing him to distract himself from the bizarre place in which he found himself, an idea to create a World Garden in the grounds of his family home in Kent started to take shape. Thankfully, nine months into his ordeal Tom was released and upon his return home the design he had created was put into motion.

The garden contains plants collected from across the globe, planted out in their respective countries of origin. CED supplied 350 tonne of rockery and stone to the garden during the build for use as boundaries and edging for each representative continent/country. For example Yorkstonewas used for Africa, Harlequin and Firebird Gneiss were used for parts of Asia and a range of Marble, Limestone and Porphyry was used for Europe. Cedec Silver was laid in between these defined areas to represent the seas and oceans of the World as well as creating a firm and porous walking area for visitors.
It was an extremely cold day to visit and it followed the very harsh months that 2013 has had so far, therefore the plants were not at their best. Luckily, natural stone does not need sunshine and warm weather to look alive. It is at its best come rain or shine and it was noted that all the stone used on this unique project was weathering very nicely, collecting mosses and lichens which add age and character. With the weather forecast looking promising for the upcoming weeks and the temperature getting back to a normal degree, it will be great to visit again in a couple of months to see all the planting come to life.
The garden, having been established for 8 years now, still continues to grow and build year on year. Open to the public until September, it's highly recommended that you visit. Please clickhere to visit the castle's website for opening times and prices.
This news posted on 28th Apr 2013