Timotay Return To BBC Gardeners' World Live With A South East Asian Inspired Garden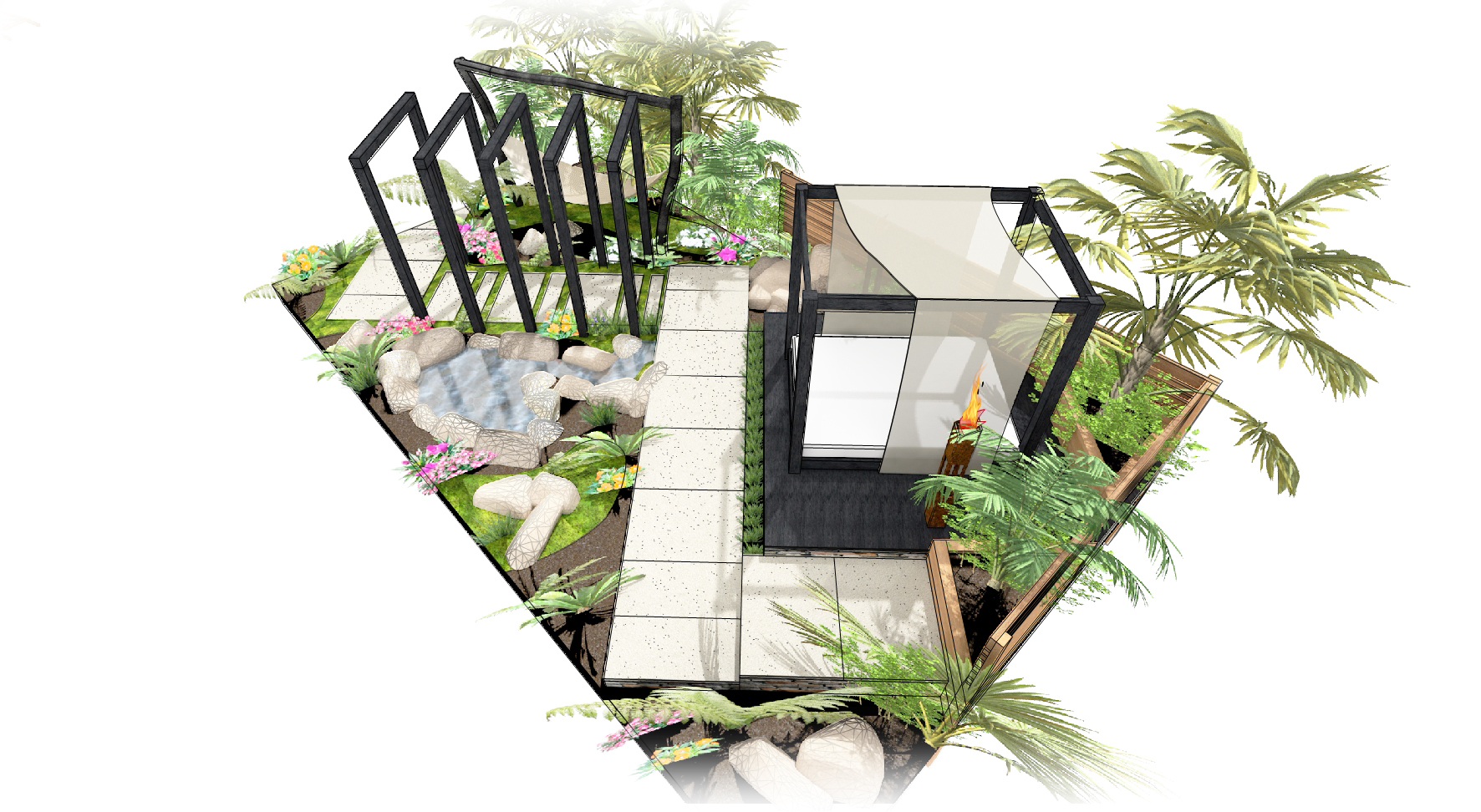 Timotay Landscapes are back on APL Avenue at BBC Gardeners' World Live for a second year, with a garden designed by Robyn Brookes and Keith Walmsley. Last year was Timotay's first ever large scale show garden, which was awarded a Silver Merit medal. Robyn tells us, 'We were delighted with our medal, but this year we will be going for gold. '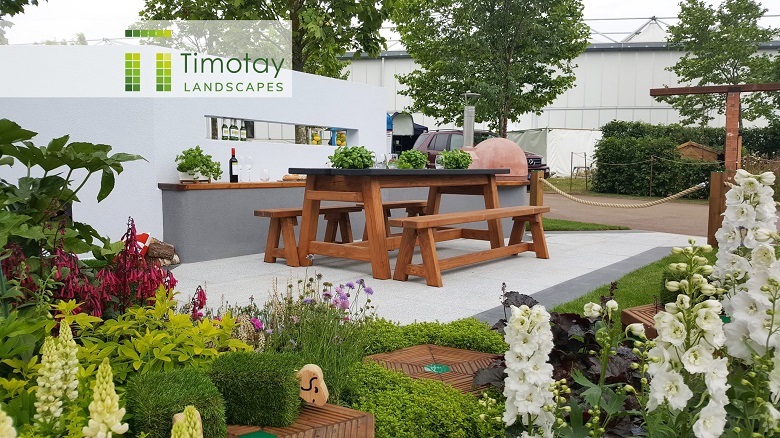 APL Avenue is a competition hosted by the Association of Professional Landscapers. Five APL members are given the opportunity to build gardens at the show enabling them to showcase their work to the thousands of visitors looking for garden inspiration. The winner earns the Best APL Avenue Show Garden title and the public vote for the Visitor's Favourite.
This year APL Avenue has a travel-inspired theme, and the five landscaping companies have created inspirational gardens incorporating this theme giving visitors an idea of what can be created in a small space when engaging the skills of a professional landscaper.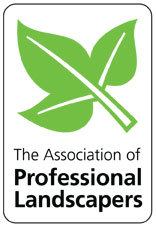 Robyn and Keith have designed their garden for keen travellers who have spent their well earned holidays travelling to remote destinations. The garden takes inspiration from the natural landscapes of Indochina which is one of their favourite destinations due to its rich culture, diverse wildlife and stunning landscapes.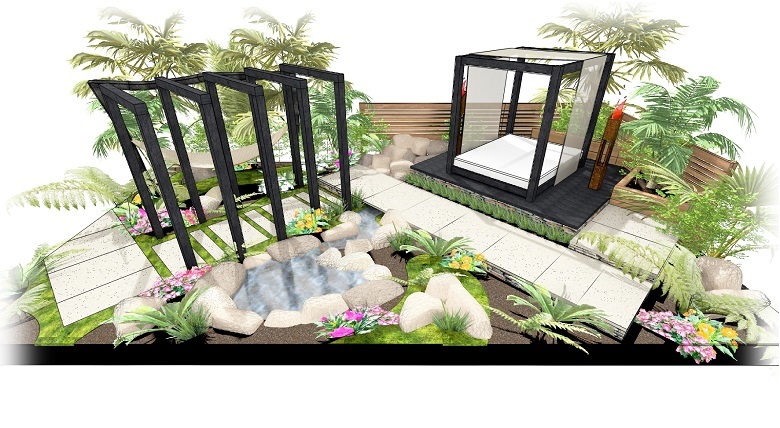 We asked if either Robyn or Keith had ever travelled to South East Asia, Robyn told us,
'Both of us have been, Keith as a traveller and on honeymoon, myself for several weeks during 2017. We chose this location because of its spectacular landscapes, and its popularity as a destination for travellers in the present day.'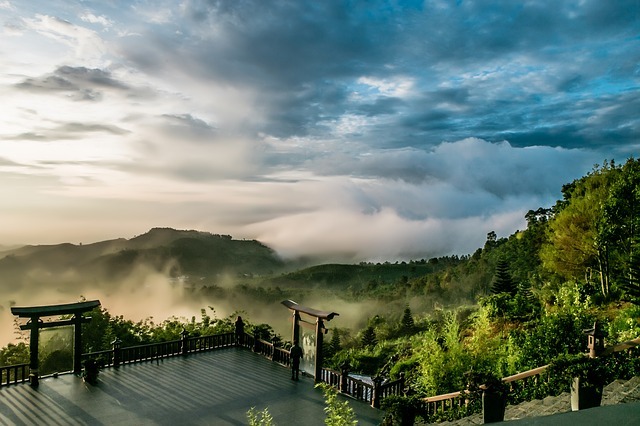 Robyn explains what we can expect from the Timotay Landscapes garden,
'Timotay's garden, inspired by South East Asian adventures combines a tropical planting palette with a simple yet effective selection of natural hard landscape materials. The antique silver paving, yellow paddlestones and Caledonian boulders have been selected to contrast with and compliment the charred timber features within the design.

The Traditional Asian technique Yakisugi used to preserve timber has created the dramatic textured black finish to these statement pieces. At the centre of the garden water cascades into a shallow pebble pool where the sound can be enjoyed from the terrace. The intention of this is to recreate the experiences from the landscapes of Indochina.
The lounging areas are secluded by planting and offer a place to relax and appreciate the sound of the natural waterfall.'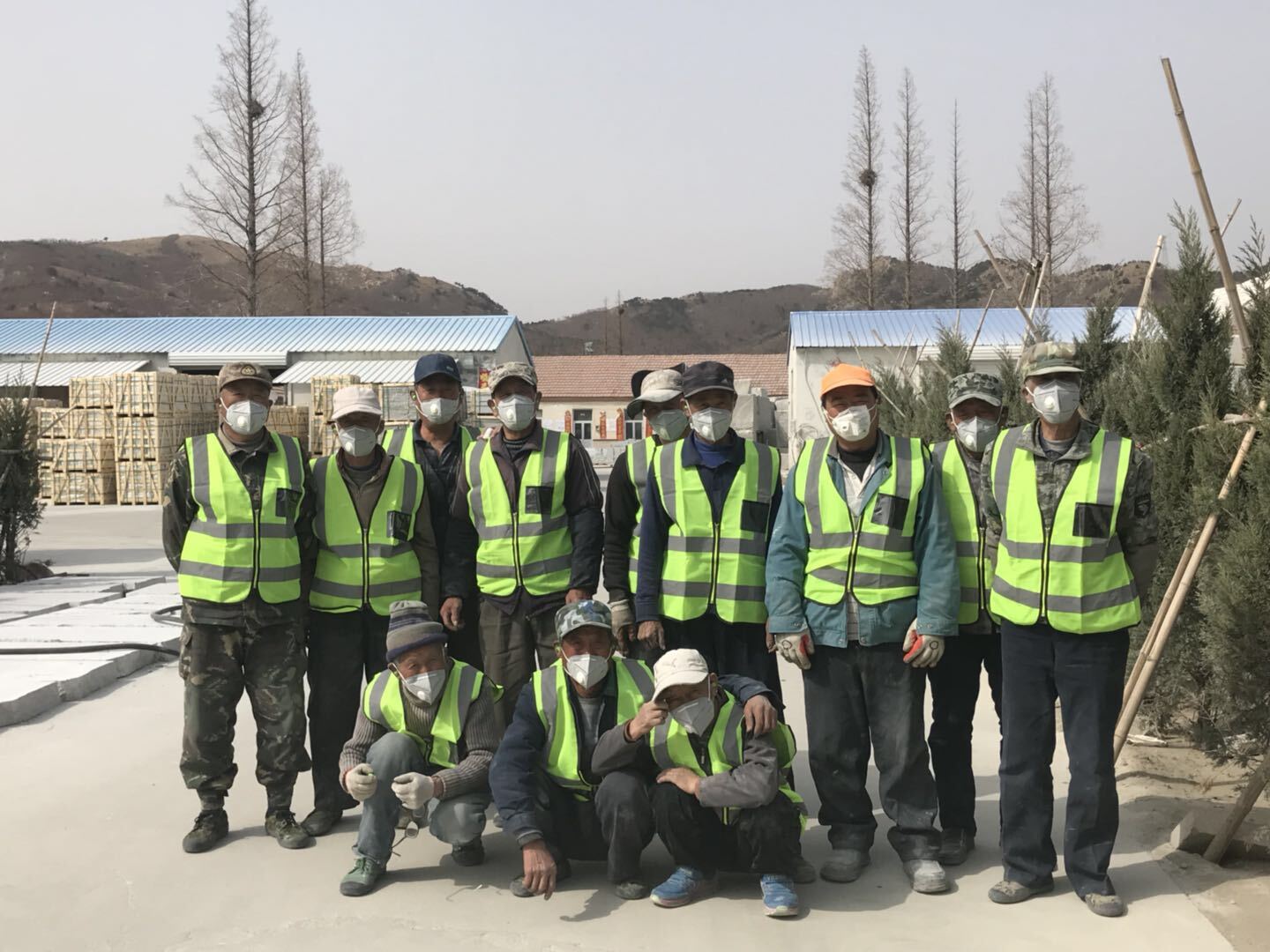 Our CED Stone Landscape - Langley Mill Depot have supplied Timotay Landscapes with Paddlestones which will be used as the riser for a raised terrace on top of which the charred millboard decking will be used. We wish Robyn, Keith and all the Timotay Landscapes team the best of luck and we cannot wait to see their paradisiacal South East Asian garden at BBC Gardeners World Live next week.

This news posted on 6th Jun 2019