Wow! What great results at Chelsea 2013!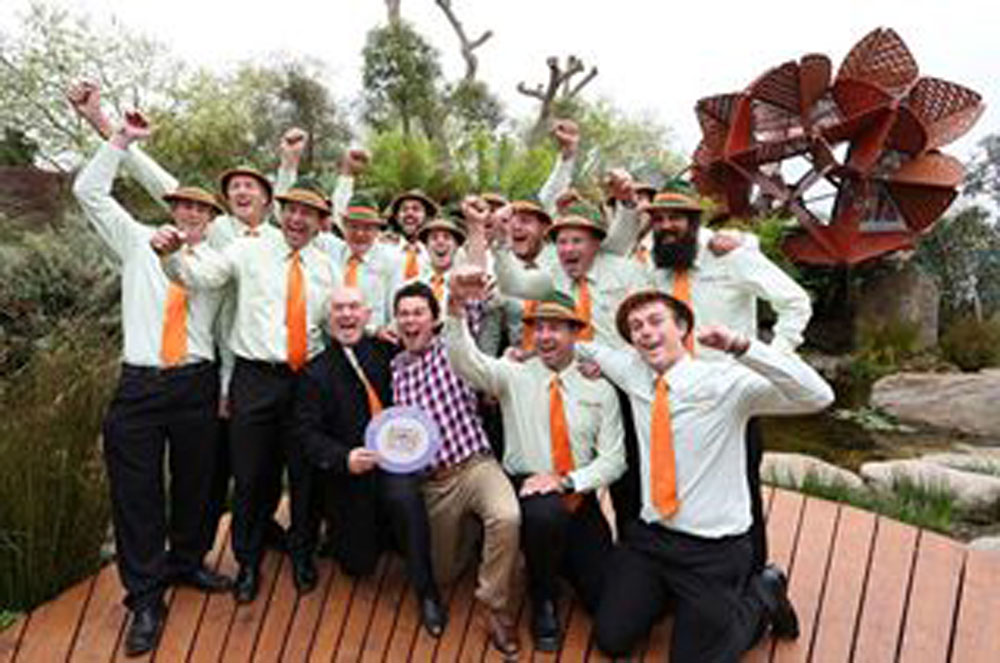 Having supplied to the prestigious flower show for many many years, this year was no different as we supplied to eight different gardens and, with the results being announced, we are delighted and proud that seven of them won awards.
A huge congratulations to Phillip Johnson and his talented team for winning not just Gold but Best Show Garden as well for The Trailfinders Australian Garden. Having been involved with the selection and sourcing of the materials we are so happy for Flemings to win both awards in what is their last attendance at Chelsea.
Other gold medals were awarded to The Telegraph Garden designed by Christopher Bradley-Hole, The Brewin Dolphin Garden designed by Robert Myers, The Wasteland Garden designed by Kate Gould and The First Touch Garden designed by Patrick Collins. The Cloudy Bay Discovery Garden, designed by Andrew Wilson and Gavin McWilliam, won a Silver-Gilt Flora award in the Fresh Gardens category and The BALI stand cum garden, designed by Charlotte Murrell, received a Commendation for the high quality of its presentation. A massive well done to all!
We couldn't be happier to have supplied a variety of materials to these delightful gardens and we are extremely proud to have been involved with so many successful designs, in this special centenary year at Chelsea.
This news posted on 28th May 2013