'Everyone is eager to offer advice and help!' Ed Burnham at RHS Chelsea 2018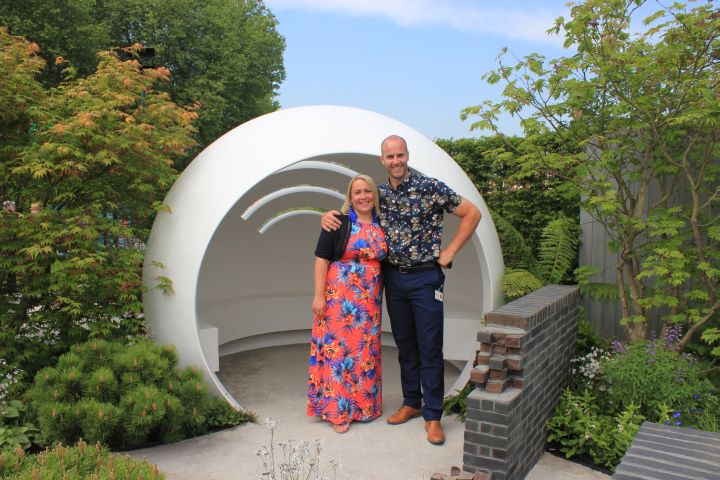 Taking on a RHS Chelsea Show Garden for the first time, contractor Ed Burnham of Burnham Landscaping found that collaboration with those in the know was the key. Getting advice and support from industry experts like CED Stone Group helped Ed to achieve those high standards expected by the RHS judges.

Ed worked alongside designer Naomi Ferrett-Cohen to build The CHERUB HIV Garden: A Life Without Walls, which follows the journey of a young person diagnosed with HIV and was awarded a Silver-Gilt Medal. We caught up with Ed to see how he got on at the show, and find out what else he has in store over the next few months: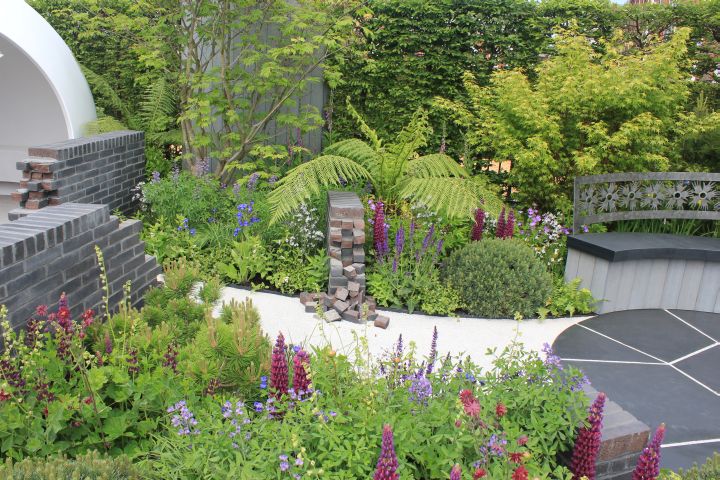 Was building your first RHS Chelsea Flower Show Garden what you expected?

I was pleasantly surprised by the atmosphere! We've built tradestands at Chelsea before, and things felt a little on edge with the shorter build-up period. This year things weren't quite as intense, everyone was incredibly friendly!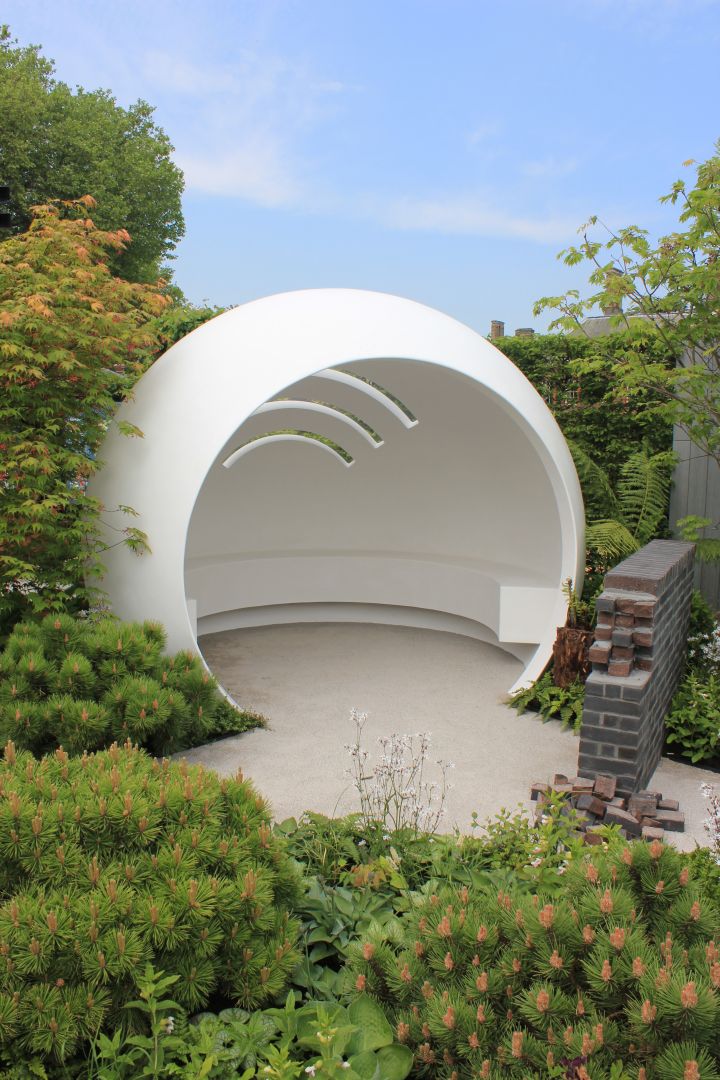 What's important to remember when working with a garden designer?

Everyone in our team got on so well! Naomi and I had a fantastic working relationship. It's vital to remember that a designer is the creator and should take the lead on how the garden looks. Naomi wanted to make sure that all of the decisions during build up were right, and it was my job to bring my landscaping knowledge and experience to the project to help. I became a 'Mr. Fix It'!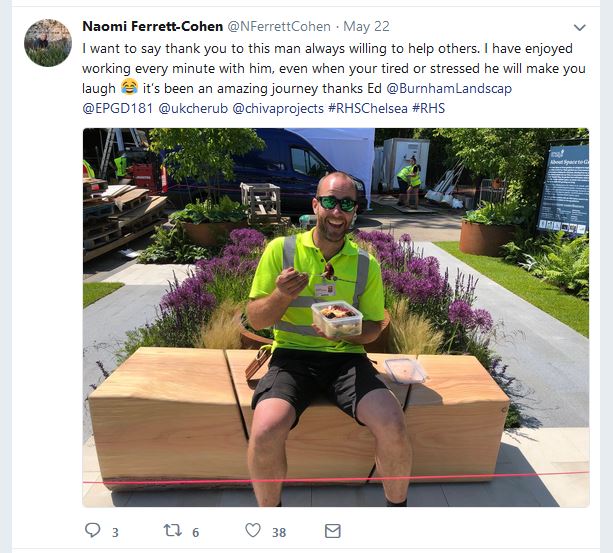 CED Stone Group were delighted to donate CEDEC Silver Footpath Gravel to the garden. What made you and Naomi choose that particular product?

We wanted something light-coloured for the path, in order to highlight the clinical and sterile elements of the garden's concept. We didn't want to use paving so when we saw the CEDEC Silver, we decided that it would be a great choice; it's a consistent light shade with a nice sparkle to it. We used it to infill around the paving slabs too, which went down really easily, and the shade created a stunning contrast with the darker grey slate. We will definitely be using the CEDEC Footpath Gravel again as there's nothing else similar to it on the market.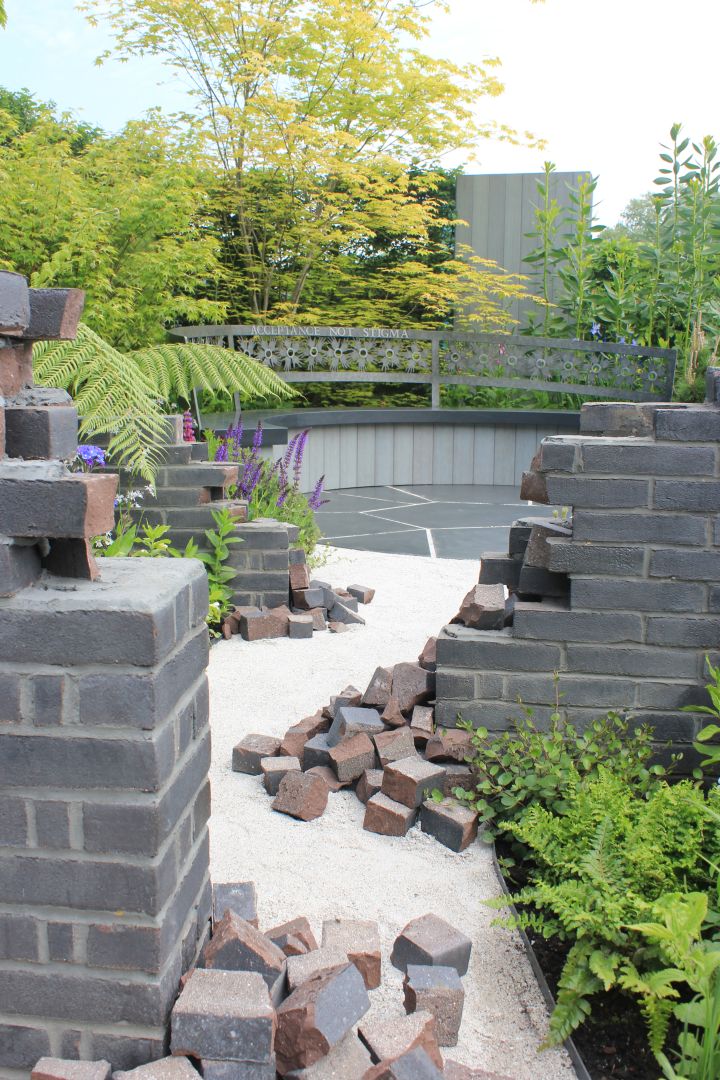 What went really well with the garden?

We were pleased with how the paving came out! We ordered the slate from Wales with the intention of cutting it ourselves on site and then polishing it all down. However we expected the finish of the slate to be of a different quality than when it was delivered. We were polishing the slate on site and found that there was a lot of dust and grit in the air which created small scratches and spirals on the surface. We contacted the technical team at CED Stone Group, who recommended an oil or a colour intensifier on the surface to bring out the colour and get rid of any small scratches which worked brilliantly.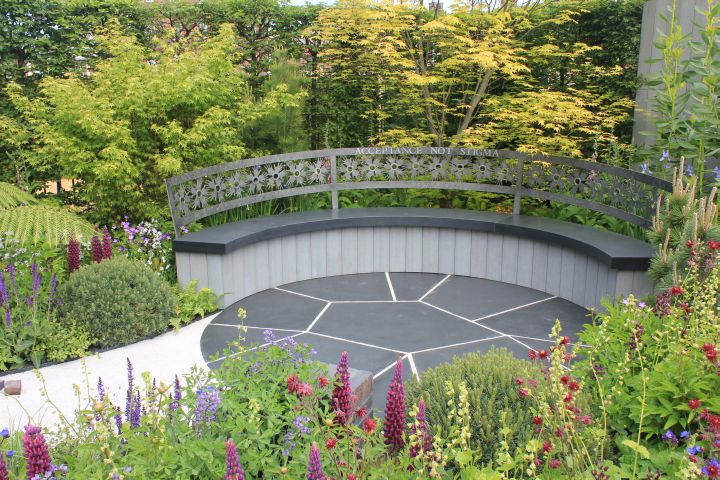 What advice would you give a contractor building their first RHS Chelsea garden?

Get some experience with another show first and learn the processes before tackling Chelsea. Talk to people who have done it before; you'll find that everyone is eager to offer advice and help. That's one of the good things about our industry!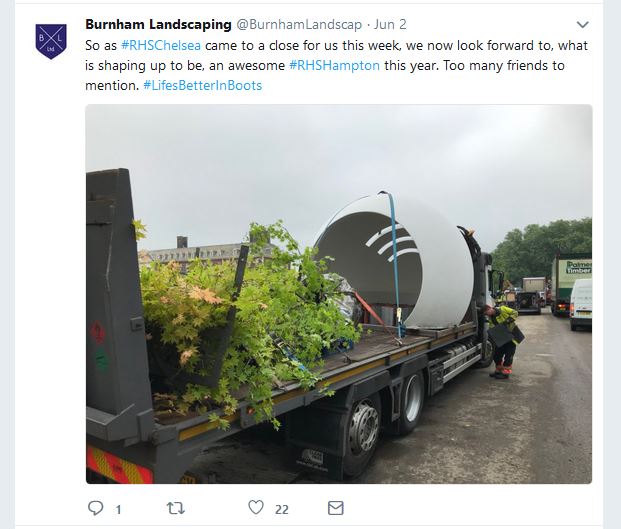 What's next for Burnham Landscapes?
RHS Hampton Court! CED Stone Group have helped us immensely with Alexandra Noble's 'The Health And Well-being Garden', an amazing design which CED are supporting, which will include spiraling and joining paths to create a 'continuous' walkway.



Alex and I visited the London East depot and showed the designs to Giles Heap (CED's Managing Director). We want to create spiral paths laid with clay pavers in a purple shade, but Giles advised that the tighter radius of the paths wouldn't work with the rectangular shape of the pavers.
He showed us some amazing Porphyry setts which were ideal. Their colour is going to work perfectly and they are the right shape for us to build with.
Keeping sustainability in mind, we will also be re-using the CEDEC Silver Footpath Gravel at RHS Hampton Court, in the Anton Checkov Garden which has been designed by Anna Benn and Hannah Gardner. RHS Hampton Court runs from the 2nd - 8th July and tickets are available to purchase here.
This news posted on 29th May 2018