CED Stone Group at RHS Hampton Court Palace Flower Show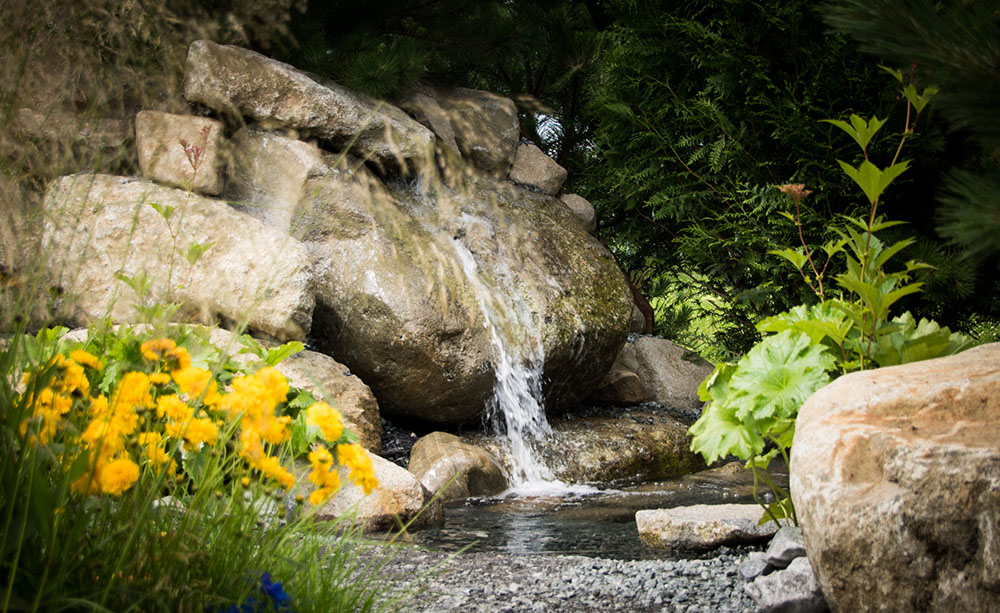 CED Stone Group have been sponsoring show gardens at the RHS Flower Shows for over 27 years, including RHS Chelsea, RHS Hampton Court, RHS Tatton Park, RHS Malvern and RHS Cardiff.
We had the privilege of supporting 12 show gardens at this year's RHS Hampton Court Palace Flower Show and the APL Trade Stand, which saw a collaboration of the association's members.
With designs ranging from Japanese to a uniformed Charleston garden to the wilderness of Machu Picchu and the Yorkshire Dales, a vast variety of our products and services were clearly on show.
Whilst several designers visited our depots and personally hand-picked the stones which featured in their gardens, more in-depth help from our in-house geologist and Sales team member, Will Meeks, was provided to Helen Elks-Smith for her Zoflora: Outstanding Natural Beauty garden. Along with bespoke services, we spent a lot of time with Helen to ensure that the right material was chosen for her design, which went on to win the Best Construction award and a Gold medal.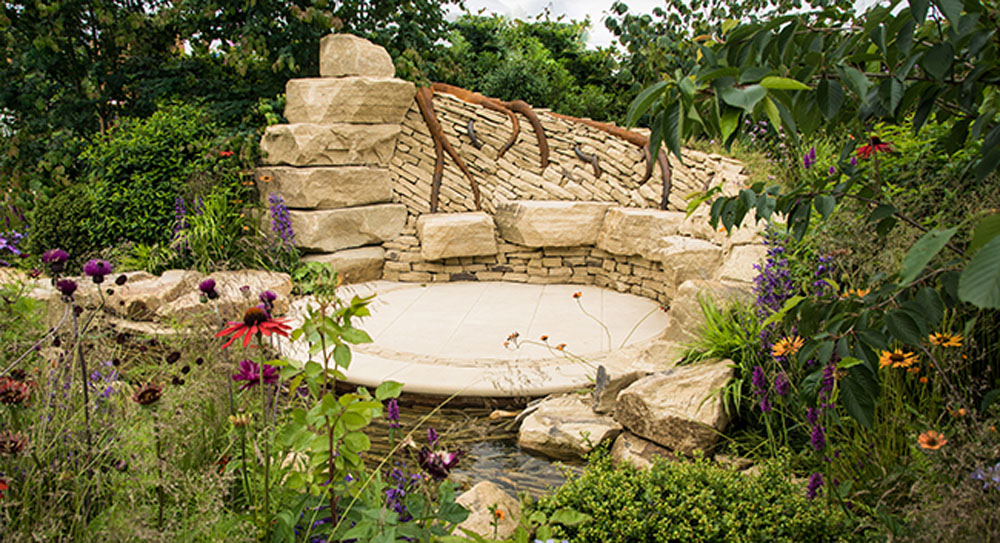 CEDEC, our specially formulated footpath gravel was a popular choice amongst designers, with it featuring in four of the gardens, including the Bronze winning Cancer Research UK's Life Garden, designed by Andrea Young. As a footpath gravel comprised of granite and quartzite, CEDEC is chemically inert and durable, which will not affect the pH value of the surrounding soil. Made up of specially graded decorative aggregates, CEDEC is ideal for areas where traffic is too heavy for grass but where a natural appearance is desired.
Other gravels featured at the show include Golden Flint Gravel, made up of warm golden brown hues and Rosemary Quartzite, a gorgeous mixture of light cream and grey with hints of pink when dry and richer golden brown tones when wet.
Both our Golden Flint Gravel and Rosemary Quartzite are naturally angular in shape, durable and hard-wearing, making them ideal for use with our gravel stabilisation system, Cedagravel (also featured at the show).
Golden Amber Footpath Gravel was the choice for Sadie May Stowell for her 'Great Gardens of the USA: The Austin Garden'. Sadie also favoured our Weathered Limestone Rockery, Gabion Stones, Slate Paving, Gabbro Boulders, Highland Cobbles and our Yorkstone and Purbeck Rockery for use within her gardens. The Brand USA Great Gardens of the USA went on to win two Silver-Gilts (Austin and Oregon) and a Silver for the Charleston garden.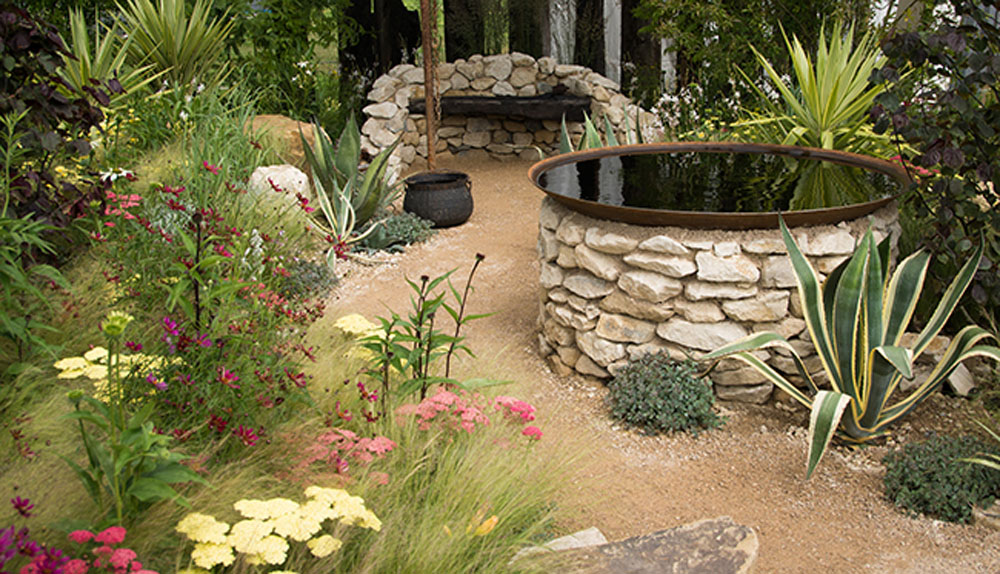 This year saw CED Stone Group supporting two début designers at RHS Hampton Court Palace Flower Show; Jenny Jones and Arit Anderson.
For Jenny's design, whose garden was Silver-winning 'Journey Latin America's Inca Garden', she visited our West Thurrock Depot to hand-pick the desired stone. Initially believing that boulders were her only option to capture the dry-stone walling of the Inca's, it wasn't until she saw our vast range of stocked products that she found the ideal materials. Subsequently, Jenny used a variety of Reclaimed Granite Dock Edge, Boulders, CEDEC Silver, Silver Grey Granite Gabion Stones and Reclaimed Granite Setts.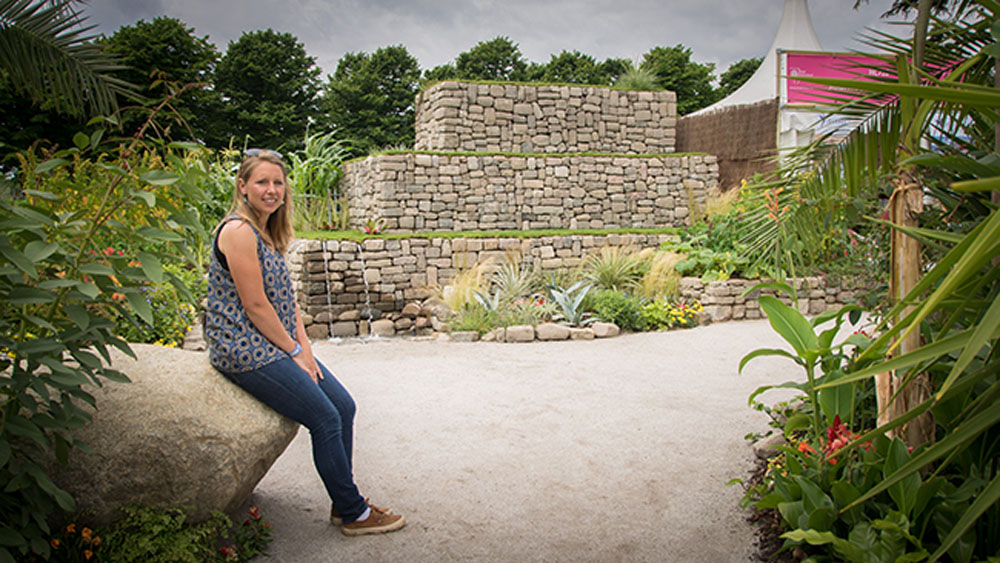 Also after visiting our West Thurrock Depot, Arit chose MOT Type 1, CEDEC Silver, Weathered Limestone Boulders & Aggregate and small Rockery to form the stone elements of her 'Near Future Garden' design. The garden, promoting Climate Change and the challenges it brings gardeners as a result, achieved a Gold medal.
New product Stokksnes Pebbles, a stunning mix of flat black pebbles with hues of grey, blue and beige, featured within the Bowel Disease UK Garden for Crohn's Disease along with some of our boulders. The garden, which hoped to raise awareness of the debilitating disease won a Gold medal and the award for 'Best Summer Garden'.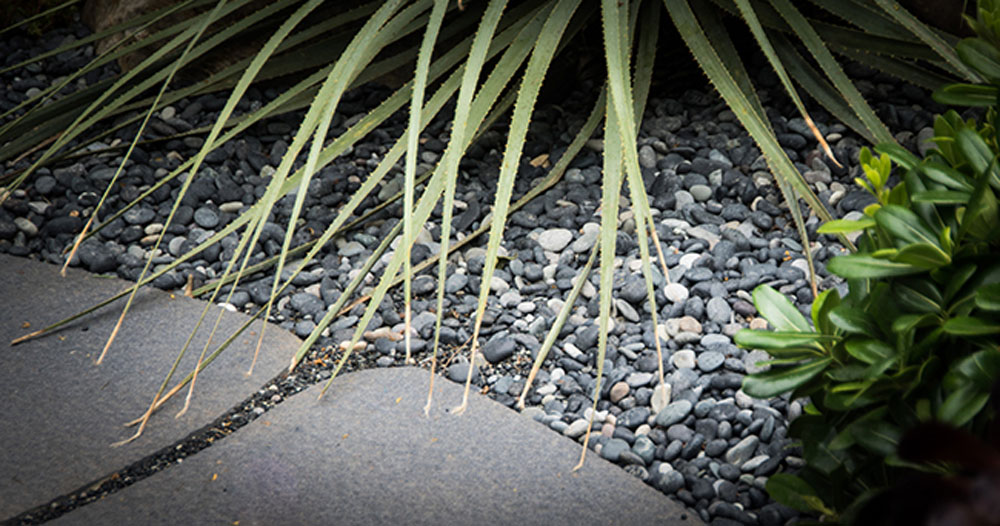 Another Gold winning garden was the CCLA: A Summer Retreat, inspired by the Arts & Crafts movement and designed by Amanda Waring and Laura Arison. Constructed by Arun Landscape, our Black Paddlestones, Black Basalt Coping and Rosemary Quartzite were perfectly showcased.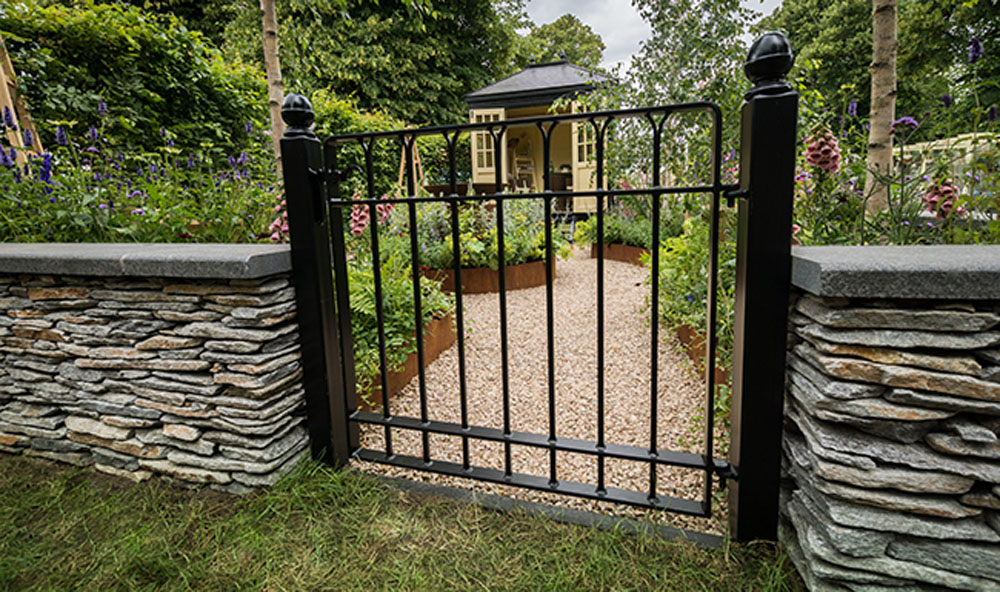 Two more Silver-Gilt winning gardens that we had the pleasure of supplying to include 'All The World's a Stage' by Lunaria Landscapes and built by Living Landscapes, and 'The Witan Investment Trust Global Growth Garden' designed by Jane Bailey - an edible garden inspired by the Global Growth Vegetable Garden project which is due to open at RHS Hyde Hall in Spring 2017. The Global Growth Garden used our CEDEC Silver, whilst All The World's a Stage went with a selection of sizes of our Golden Flint Gravel and gravel stabilisation system, Cedagravel.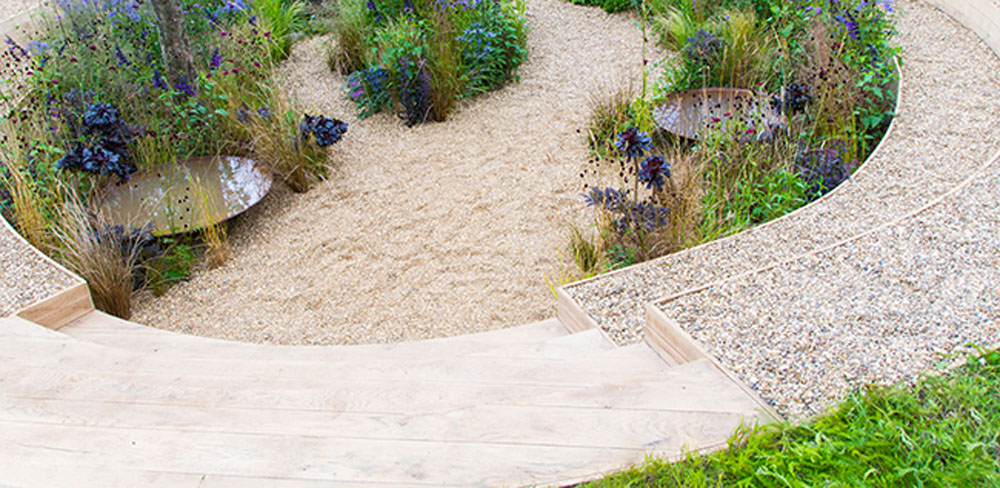 Given our long history of supporting horticultural charity, Perennial, we were pleased to offer our support when approached to assist with their garden. Co-sponsored and built by Living Landscapes, the garden was the vision of young designer Cherry Carmen who has just come through a battle with kidney cancer. Designed to reflect her own experience, emotions and the ethos of Perennial, the garden heavily featured our Ebony Cloud Paving and won a Silver medal at the show.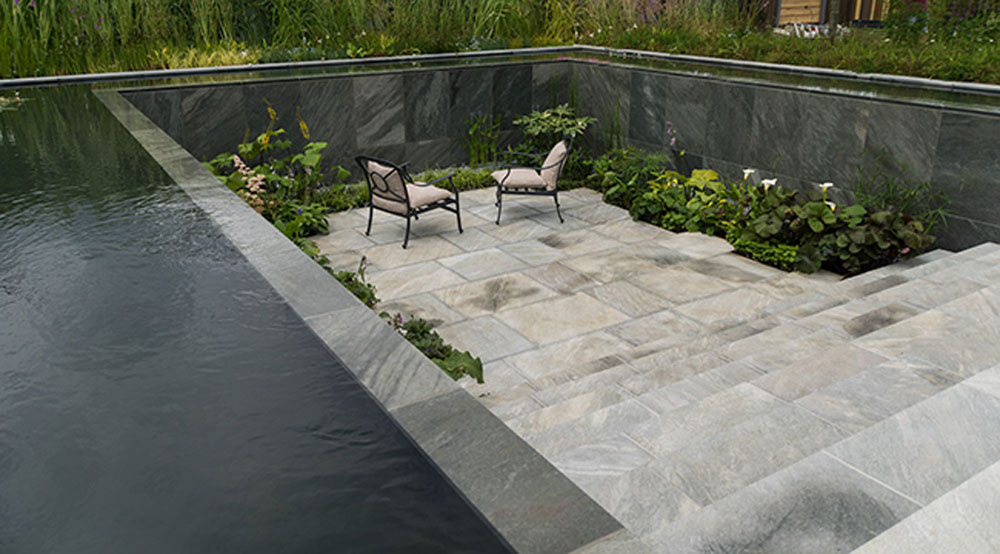 We are very proud to have been a part in all the above show gardens and are delighted to announce that we supplied to four Gold winning gardens, four Silver-Gilt winning gardens, three Silver winning gardens and one Bronze winning garden.
A huge congratulations to all involved, we look forward to working with you again in the near future!
This news posted on 6th Jul 2016